In the Philippines, it is part of the wedding tradition for the principal sponsors and guests to pin money on the bride and groom during the traditional wedding dance. This is supposed to bring them luck and prosperity as well as give them some cash to help them start a new life together.
But one wedding recently went viral after the principal sponsors made a cape and crown of money for the couple – and it appears to be worth at least Php100k! Wow. Where can we find these ninongs and ninangs, huh?
In his post, the singer and host of the wedding, a certain 'Mc Kevin', shared photos of his surprised face as he took a selfie with the bride and groom receiving the generous gift from the principal sponsors.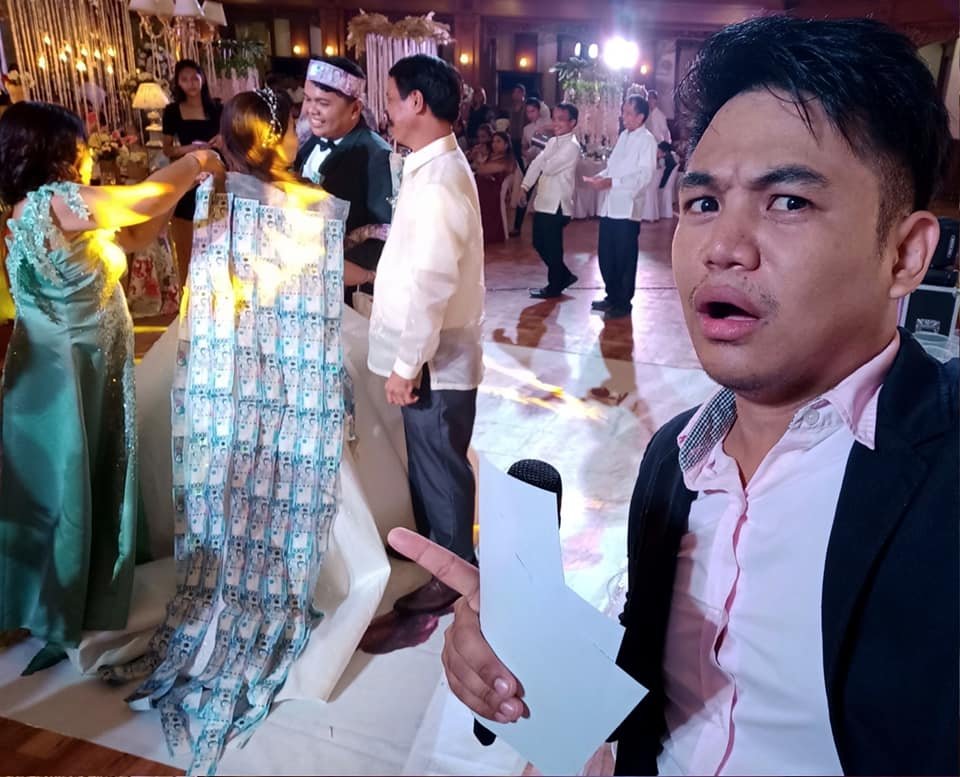 Photo credit: Mc Kevin / Facebook
The names of the newlyweds and the principal sponsors were not revealed but many netizens said the couple who gave the bride and groom this much money would certainly make the perfect ninong and ninang. Can we get their number? LOL.
Mc Kevin shared:
Yung ninong at ninang na galit na galit talaga sa pasabit!

CRUSH. Tara pili na tayo ng sponsors. 😂

#SanaOil

#SingerHost

#Saxophonist
Many netizens commented on the post, wishing they could find principal sponsors as generous as this couple. With over Php100k in the cape and crown, the couple certainly got so much money to cover a huge part of the wedding or start a prosperous life together.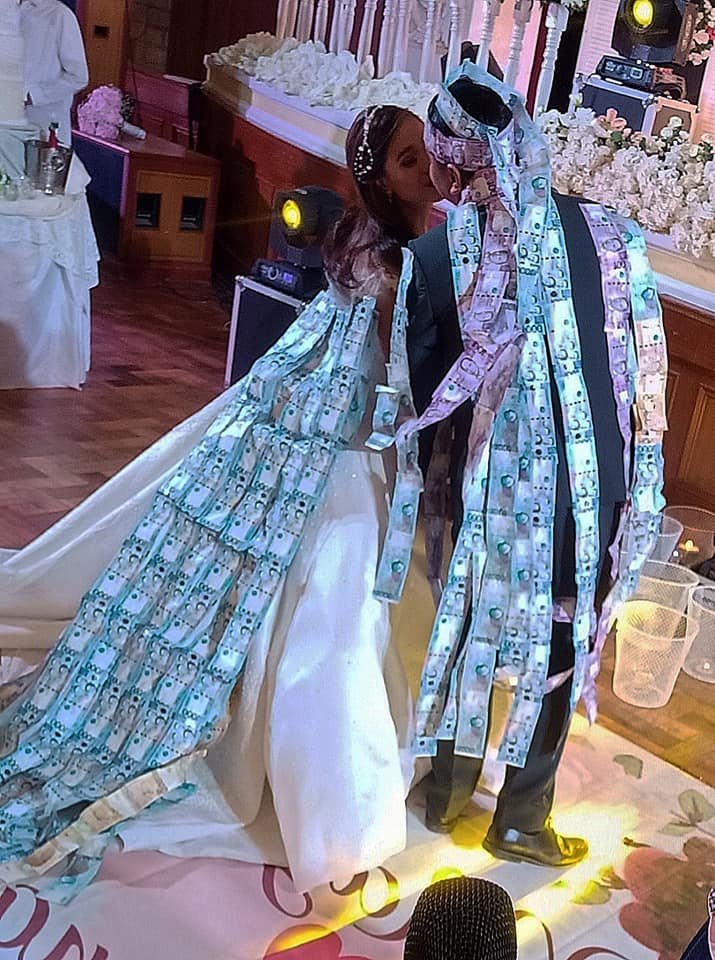 Photo credit: Mc Kevin / Facebook
What's the Prosperity Dance?
Euphemistically known as the 'Prosperity Dance' in the Philippines, this wedding tradition is also best known as the 'Money Dance'.
During the couple's first dance, the guests pin money on their clothes and make it 'rain' blessings. Many prefer to pin the money on the bride – and pins are actually prepared for the moment. Often, the money is pinned directly but in some weddings, envelops are handed out for the guests so they could put inside any amount before pinning it on the couple.