Their countries might be at war with each other but a lesbian couple from India and Pakistan set aside their differences after falling in love – and their beautiful photos in traditional wedding outfits would go viral across the world.
Colombian-Indian Christian woman Bianca met Pakistani woman Saima at an event in the US where they are both currently residing. Although coming from two different countries with different religions, the two got along well and eventually decided to get married.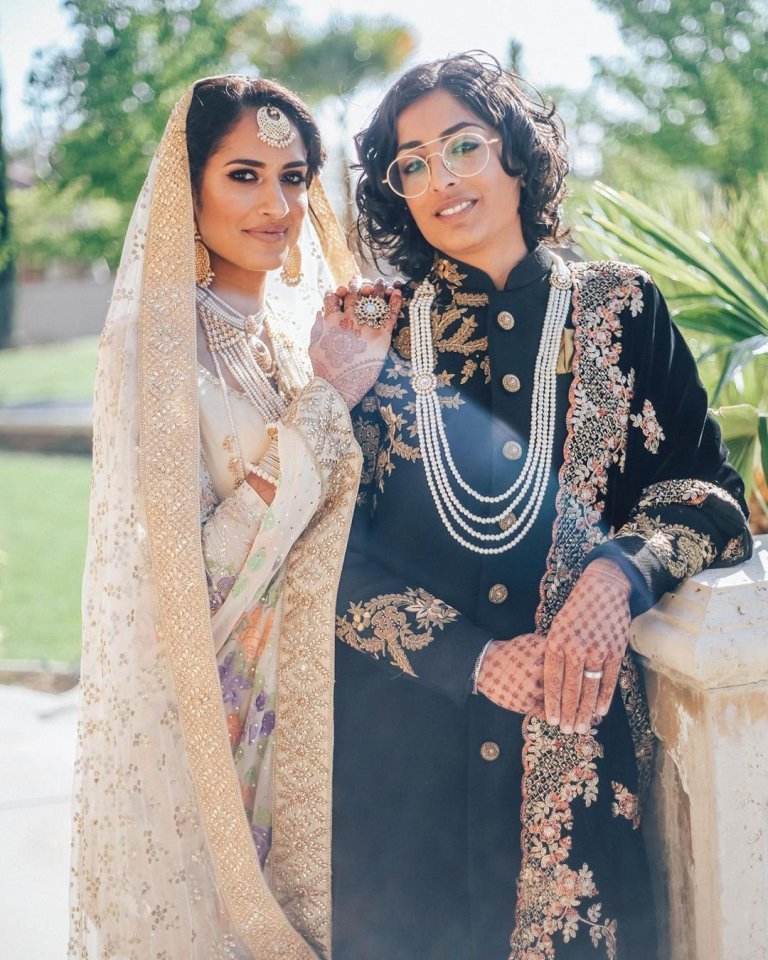 Photo credit: @biancamaieli / Senna Ahmad – Metro UK
Wearing a sherwani, traditionally worn by male grooms from South Asia, Saima got married to Bianca who wore a lovely ivory sari, gold bangles and pearl kadas (bangles), and a maang tika (head jewelry) that brides in her country wear. Bianca also had a delicate scarf over her head that was decorated in sequins and beads.
Saima's lovely sherwani is decorated with intricate embroidery patterns and she also wore a beautiful pearl necklace that matches the more elaborate one Bianca is wearing.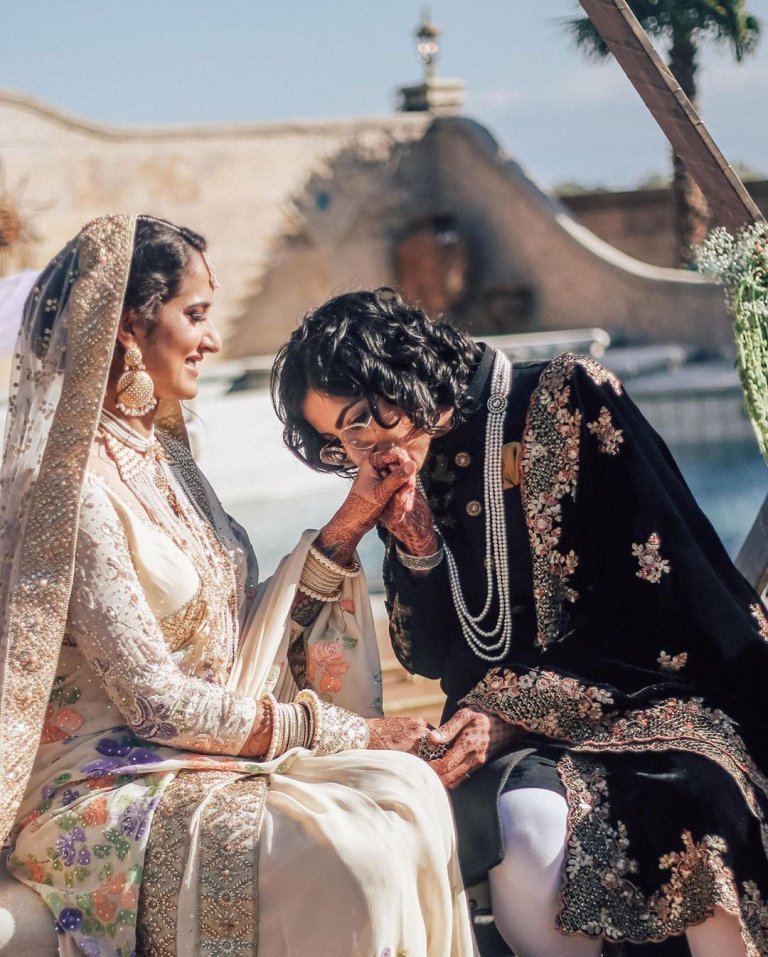 Photo credit: @biancamaieli / Senna Ahmad – Metro UK
And while their marriage might be frowned up, perhaps even considered unacceptable, in both their countries, the two were lucky enough to be living in the US where their union was considered possible and actually legal.
Their wedding followed their countries' respective traditions, despite them being both brides. There was singing and dancing as the families meet for the baraat processions and Mehendi (pre-wedding ceremony).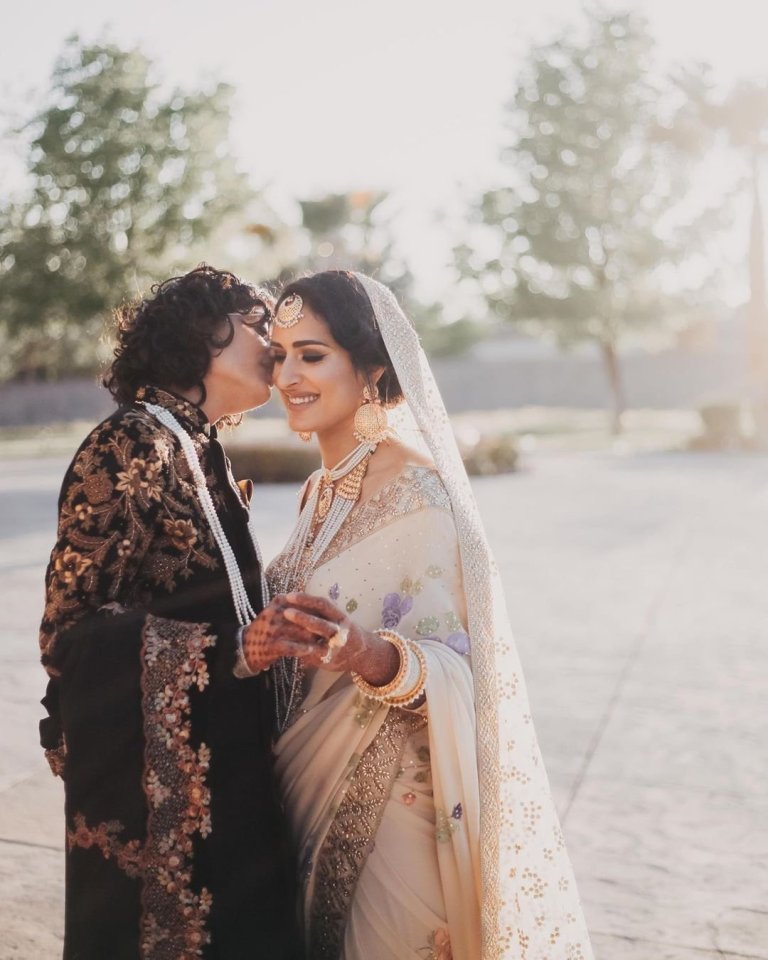 Photo credit: @biancamaieli / Senna Ahmad – Metro UK
Set at the yard of Bianca's dad's home, the ceremony was attended by 200 people. Officiated by Bianca's friend, the wedding did not just unite two hearts but also two families with two different customs. There are elements of Saima's Muslim culture and Bianca's Colombian and Catholic background that truly made the moment magical.
Photos of the beautiful couple would go viral across different social media pages. And while there's backlash over their wedding, particularly from overly religious netizens, the lesbian couple received mostly positive feedback on the internet.
What's a Mehendi Party?
Also known as Mhendi party, it is a part of a series of celebrations as part of a wedding in Indian cultures. At this party, the bride and her guests get henna tattoo; though the bride gets the most elaborate one, of course.
The party is attended by women from both sides – family and friends of both the bride and groom. Aside from the henna applications, there's dancing, partying, eating, and generally having fun.