A bride who loves chicken nuggets so much received the ultimate surprise from her maid of honor who didn't just get her a bouquet of chicken nuggets but also got the company to give plenty of gifts for everyone at the wedding!
When Blair Hardy married Adam Tyson at the Radisson Hotel in Ohio earlier this month, the known nugget fan actually paid extra to have nuggets and fries at her wedding; though she served her guests a traditional meal.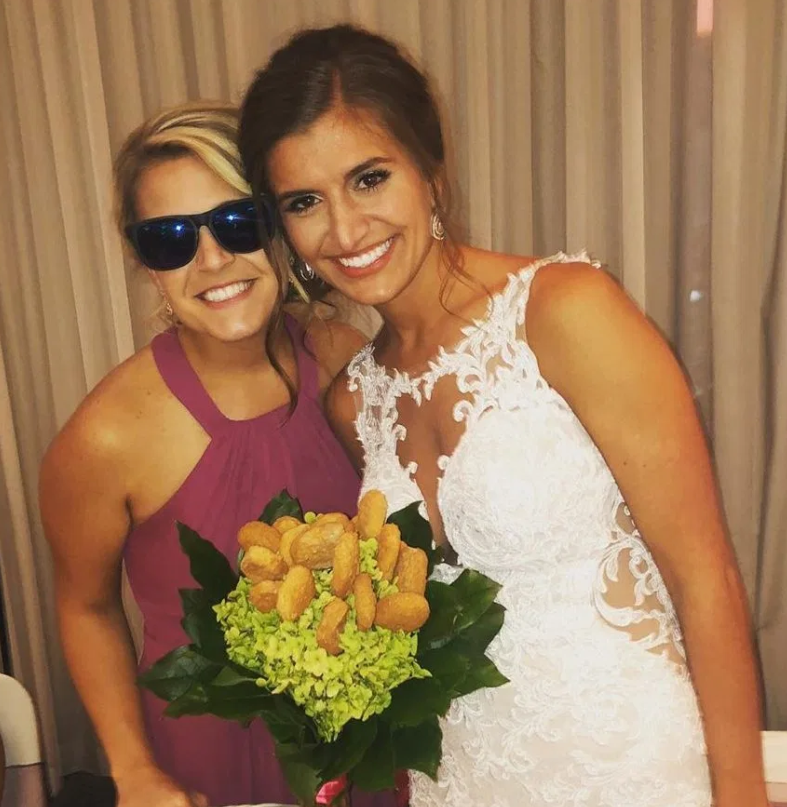 Photo credit: Jenna Spetz / Instagram
Knowing just how much Blair loves to eat chicken nuggets, her maid of honor who also happens to be her cousin Jenna Spetz thought that it would be great to incorporate the meal to surprise the bride during her designated speech at the reception.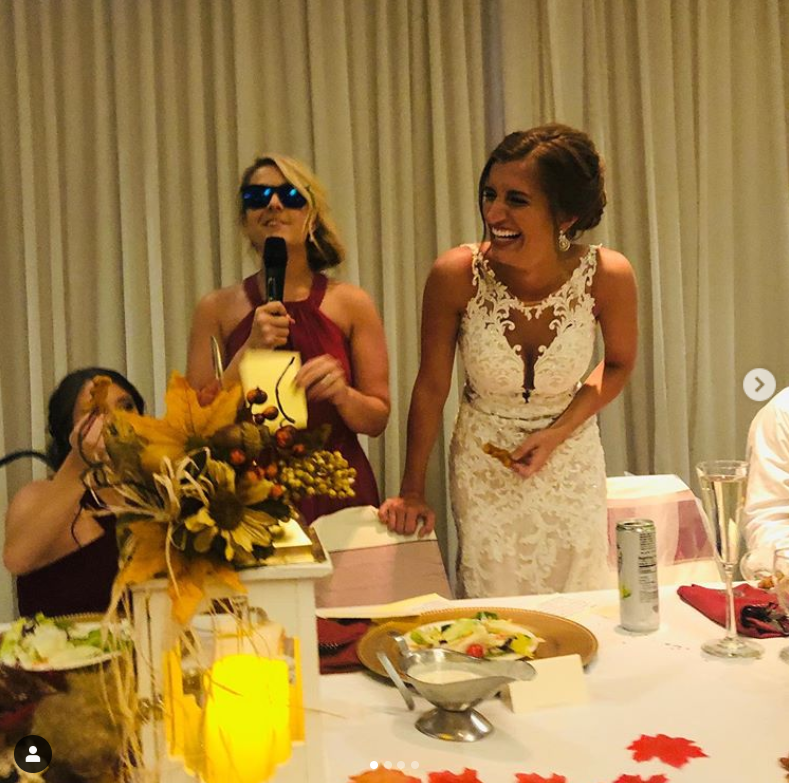 Photo credit: Jenna Spetz / Instagram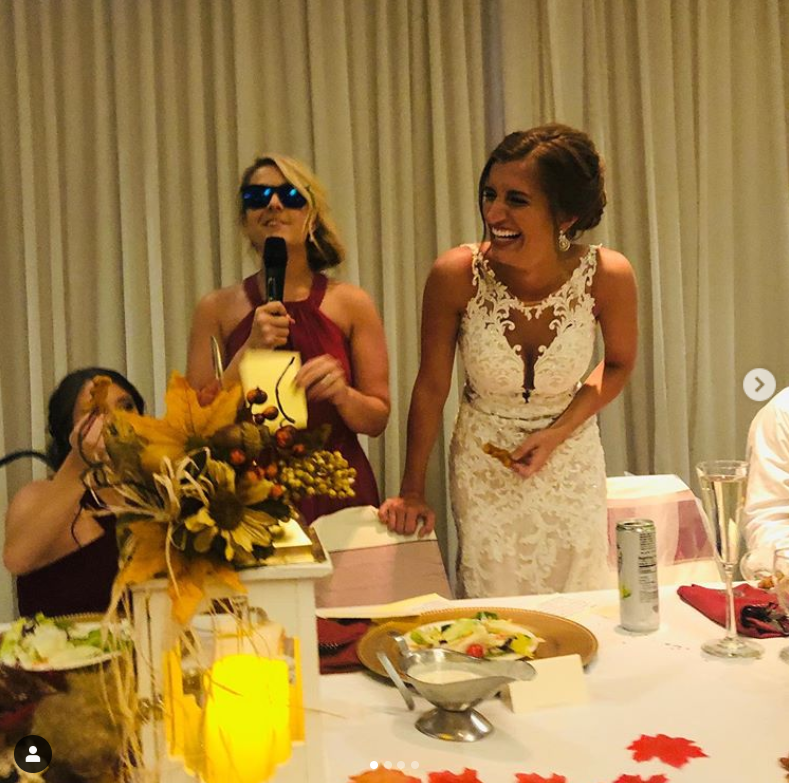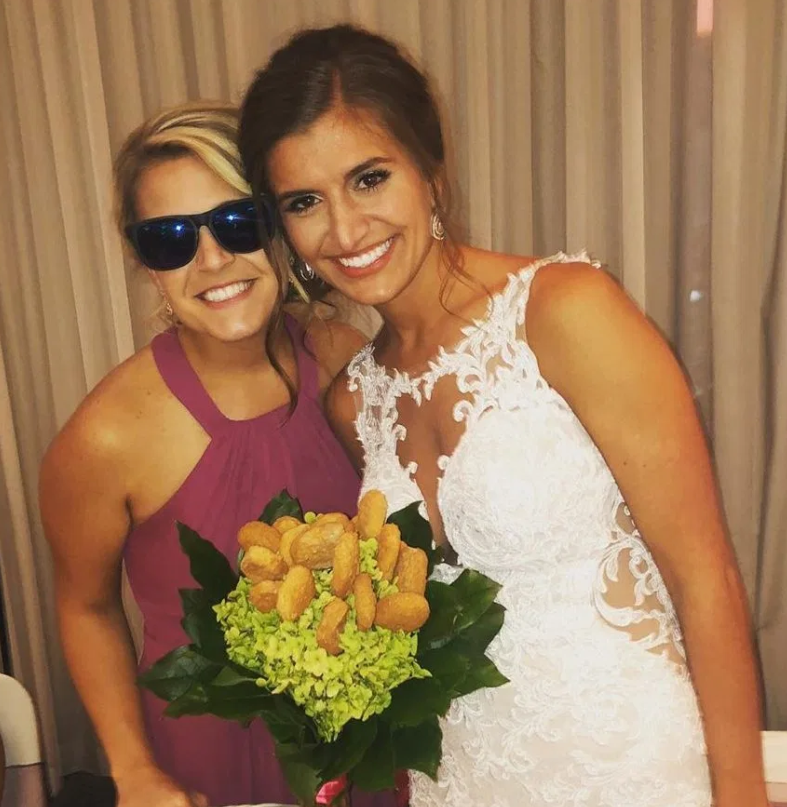 Since Blair loves food company Tyson's and is getting married to Adam Tyson, Jenna thought it was most appropriate to contact the company to create a bouquet of chicken nuggets for this special bride.
"[Blair] has always LOVED dino nuggets and was marrying a man with the last name Tyson, so it really was a match made in heaven," Jenna revealed.

"When I was thinking about my speech, I was trying to come up with something I could surprise Blair with. Nuggets immediately came to mind. I wasn't sure at what medium though or how I would even pull something like that off."
She messaged the company to ask how they might help her give the bride a special day. But the company actually surpassed Jenna's expectations!
Photo credit: Jenna Spetz / Instagram
Not only did they make the special bouquet for Blair, they even got a special treat for the guests – chicken nuggets, of course! Plus, the company also sent the couple a special wedding present in the form of a creatively crafted letter and a year's supply of chicken nuggets! Wow.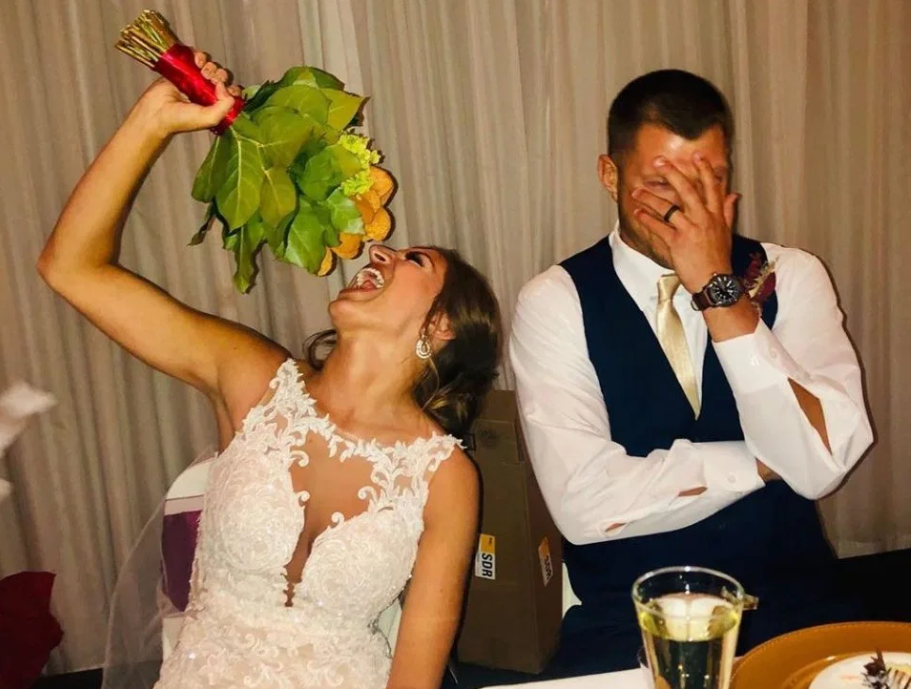 Photo credit: Jenna Spetz / Instagram
While the groom wasn't 100% excited over the chicken nuggets surprise, his bride was definitely over the moon!
What are Chicken Nuggets?
Chicken nuggets are a chicken product made from battered or breaded chicken meat cooked either deep-fried or baked.