In most weddings, brides wear flowing white gowns with beautiful white trains and lovely white veils. But there are times when brides choose something else, depending on the wedding theme. But would you fancy a pizza-themed wedding, complete with a pizza-inspired gown and a pizza cake?
A frozen pizza brand in the United Kingdom, Chicago Town, recently launched a competition wherein winners will get a pizza-themed wedding package plus free honeymoon to Chicago, the brand's namesake city in the United States!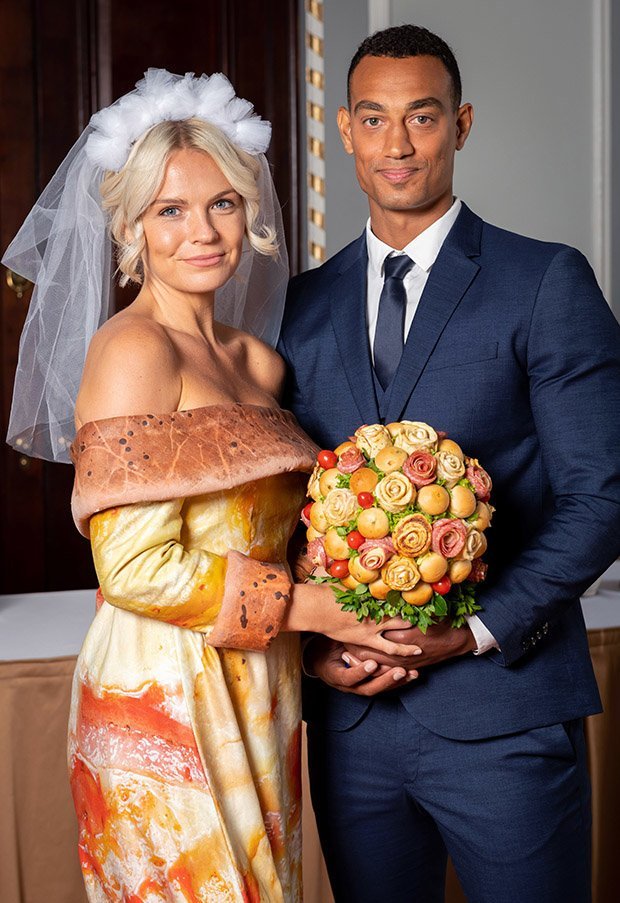 Photo credit: Chicago Town – Darren Robinson / LAD Bible
The winning couple would have to agree to do the pizza-themed wedding – and the bride should wear the pizza gown to the event. Looking almost exactly like real pepperoni pizza, the off-shoulder gown features portions that represent the slightly burden edges of a pizza.
Huge pepperoni slices also 'decorate' the train, leaving guests with no doubt that this bride is wearing a pizza dress! Even the bouquet goes with the theme, with tomatoes, bread, and some greens mixed together with 'roses' made from slices of meat and bacon.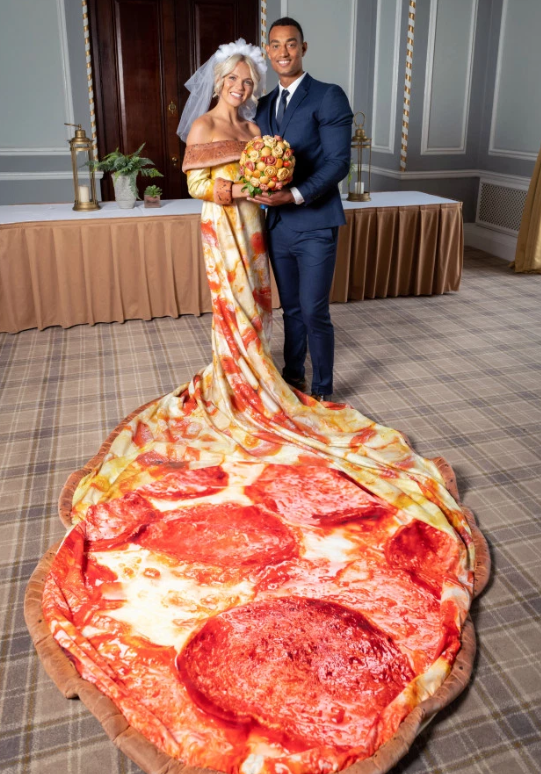 Photo credit: Chicago Town – Darren Robinson / LAD Bible
Of course, the bride and groom probably need to have so much love for pizza that they would do this whole thing – or perhaps have the sense of humor to accept this challenge. After all, having such a hideous gown just might turn off any bride from accepting the challenge to join the competition.
But some netizens think they'd survive this kind of wedding, especially if they don't really have to spend anything in it – and they would even get a free pizza-themed wedding and free honeymoon to Chicago! Now, that's wonderful, isn't it?
Netizens were curious what made Chicago Town offer this kind of competition. Well, aside from obviously getting free publicity, the brand acted based on research.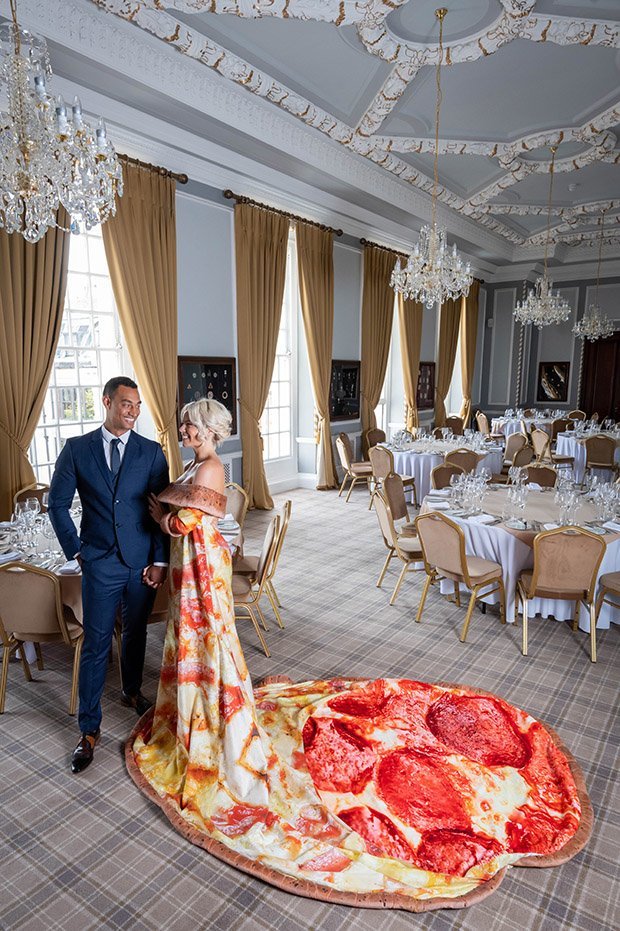 Photo credit: Chicago Town – Darren Robinson / LAD Bible
"Our research has revealed that more than half (64 percent) of Brits would be more excited about attending a wedding if they knew pizza was on the menu, so we're delighted to launch the world's first Pizza Bridal Package this summer.

Celebrating pizza in all of its gooey, messy goodness, our Pizza Bridal Package includes a bespoke Pizza Wedding Dress, Pizza Bouquet, and incredible six-tier Pizza Wedding Cake – which features a range of our pizzas and a honeymoon to Chicago!"
So, who wants to have this pizza-themed wedding? Click here to join the competition.