A dream wedding varies among couples. If one couple's dream wedding is one that is full of frills and laces, others may have a different take on it.
Just like this couple who got married in Redneck Mud Park in Punta Gorda, Florida. Ahrielle and Jeremy Biddle had a rather unusual wedding—an unorthodox one—but what mattered most is that they had the time of their lives and it is their dream wedding.
With the bride in a bikini and the groom wearing a pair of overalls, the couple exchanged vows at the back of a pick-up truck.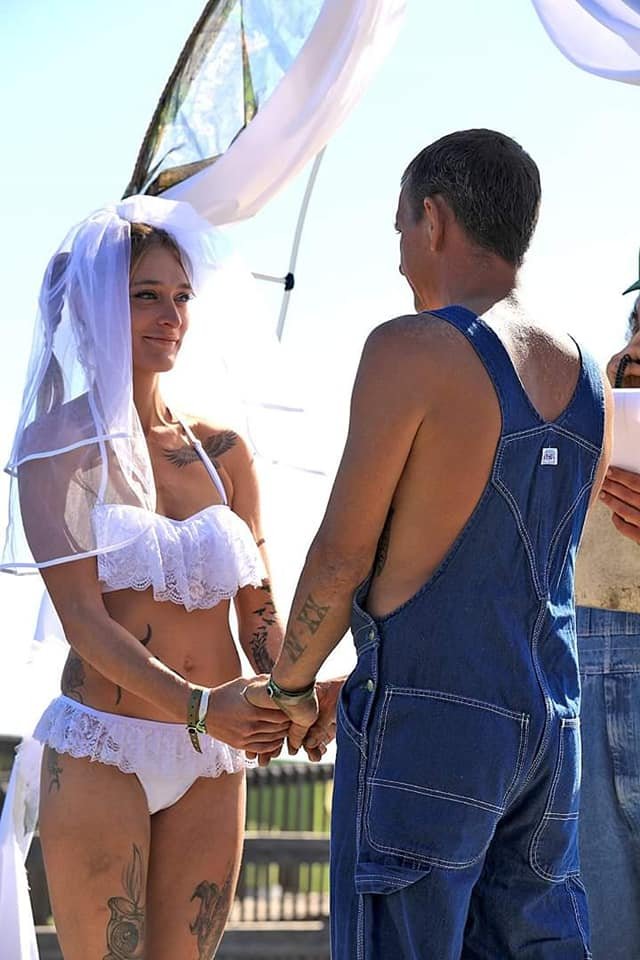 Photo credit: Facebook/Jeremy Biddle
After saying their 'I do's', Jeremy carried Ahrielle down to a mud hole and dropped her in. He joined his new wife soon after but not before giving her a kiss.
They took a lot of pictures of the wedding and uploaded in it Facebook. Because of its uniqueness, Jeremy and Ahrielle's wedding went viral and it received mixed reactions from the netizens amounting to more than 7,500.
The viral wedding
Furthermore, the post had been shared more than 123,000 times and has received 235 comments.
One of the commenters said that though some people have said mean things, she wished that there are more people willing to do what their heart desires instead of what the world wants.
Another one said that she is happy that the couple followed their hearts and did outside of the box wedding that fit their style.
Jeremy, meanwhile, has put up a GoFundMe to raise money for their 'redneck honeymoon'.
He said that since their redneck wedding has gone viral, he is reaching out to their fans to let his wife get the honeymoon she deserves. He added that Ahrielle really wants to go 'jeeping' in the Colorado Rockies and appealed to their fans to help make that dream come true.