Wedding invitations are an important part of wedding celebrations. The invitations are not just going to inform your guests about the wedding details like who you are going to marry, where and when the event will take place, and other information you wish to include, these also provide guests an idea of what to expect in the celebration.
While it is easy to just go with the trends and let your wedding coordinator pick the style that best matches your theme, it would actually be great to choose your own style.
Check out these unique DIY ideas for stylish wedding invitations that would surely wow your guests.
Passport Style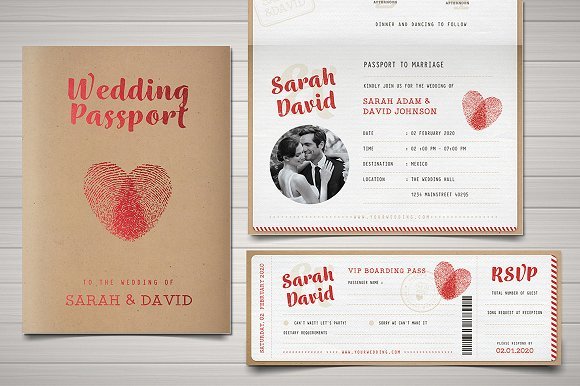 Photo credit: Creative Market
For destination weddings or those set in resorts, a passport-style invitation would certainly make a great choice. Just pick thick paper for the 'passport' cover so your invitation will look more authentic.
Pop-Up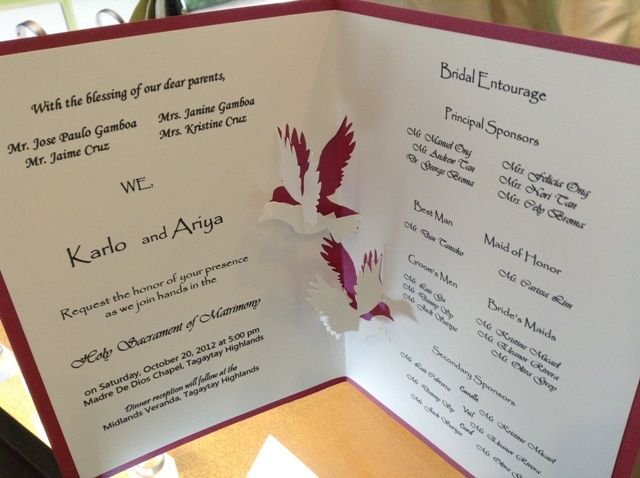 Photo credit: PopUp Occasions
Alright, this can be a little difficult do on your own if you don't have the right materials but there are templates you can find online for the pop-up theme you want to achieve. In case you feel it's too difficult to DIY, you can still opt for this invitation though you might have to order the cards from a reputable printing company.
Artistic Postcard Style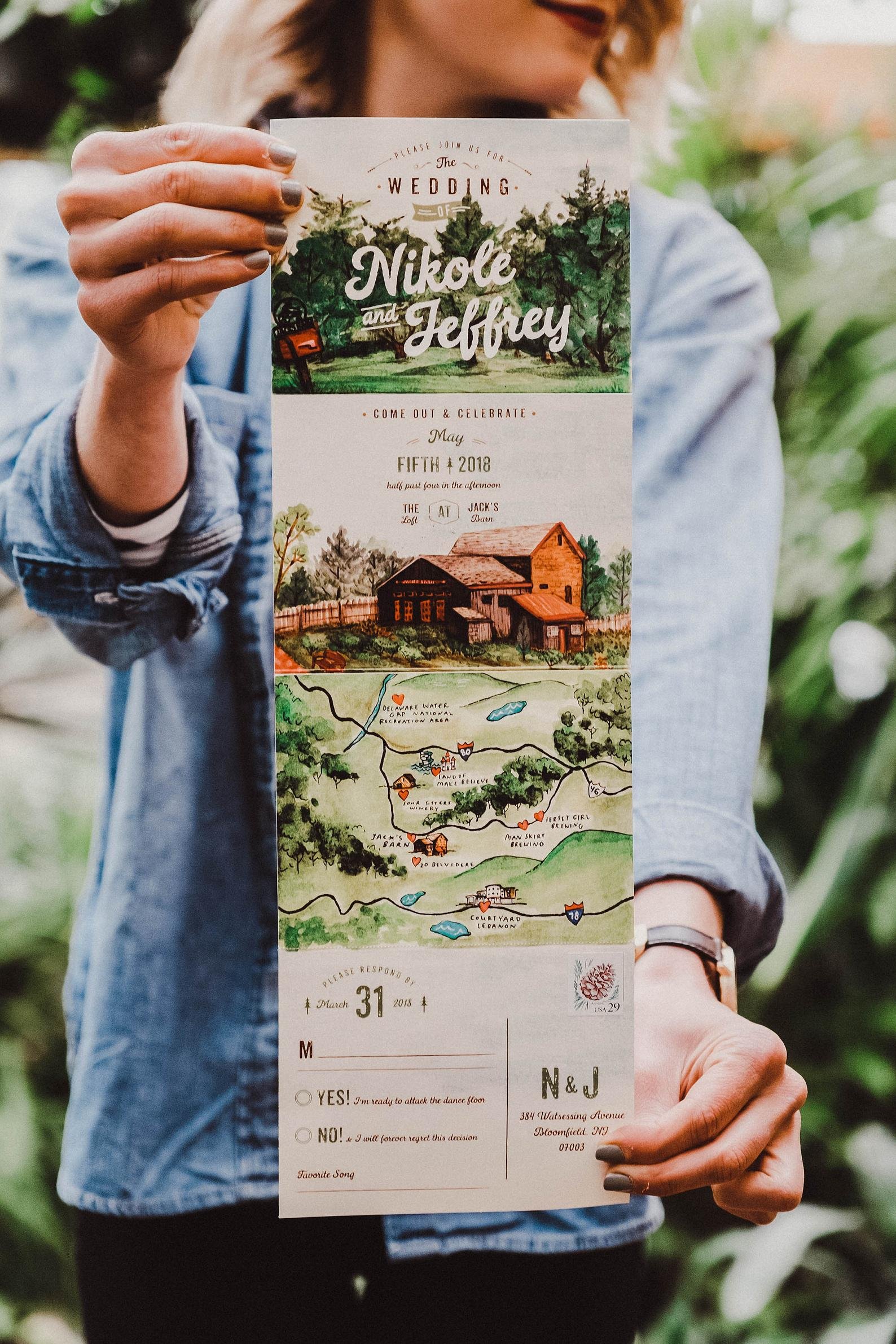 Photo credit: Etsy
People rarely send postcards these days, but you can add some nostalgia to your wedding invitation by creating stylish postcards using artwork or photographs.
Embellished with 'Gems'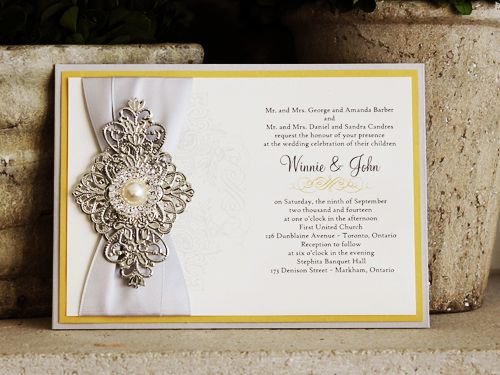 Photo credit: Pinterest
Craft stores sell faux gems and 'jewelry' pieces that would add shiny, elegant embellishments to your wedding invitations. Ribbons and lace would easily complete the royal look.
Puzzle Pieces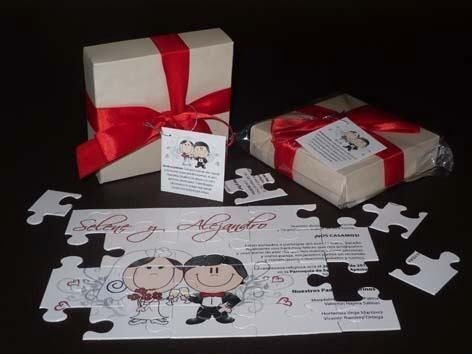 Photo credit: Pinterest / Angiie Ramirez
This might be a bit difficult to pull off through DIY but you'll find plenty of tutorials online. This type of card obviously makes use of thick paper and you might need special tools to cut the puzzle pieces if the paper is too thick. But this invitation is cute in that your guests have to figure out the puzzle before getting the message.
Invitations with Souvenirs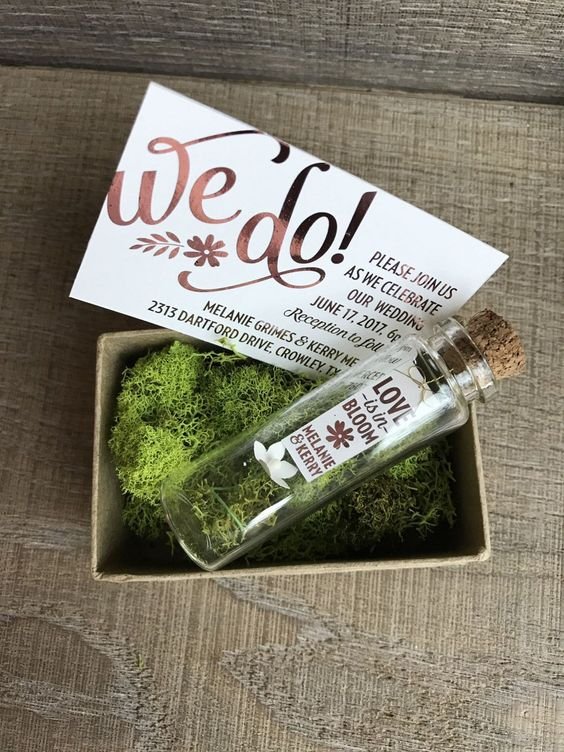 Photo credit: Emmaline Bride / Pinterest
If you have the budget to do something grander, invitations that double as souvenirs could be a great option for your wedding. Depending on the theme, you could objects like small potted plants, wine bottles, fridge magnets, compass, slippers, candles, and other cool options.