Because weddings only happen once in a lifetime, hopefully, many couples don't mind paying a lot of money to get perfect! No one wants to have a nightmare at their wedding.
You don't have to spend a lot of money to have a wonderful wedding, of course, but here's one tip we're going to share: make sure to hire the best photographer your budget would allow! After all, weddings just happen for a day, but the memories will live on in the photos taken by a skilled photographer.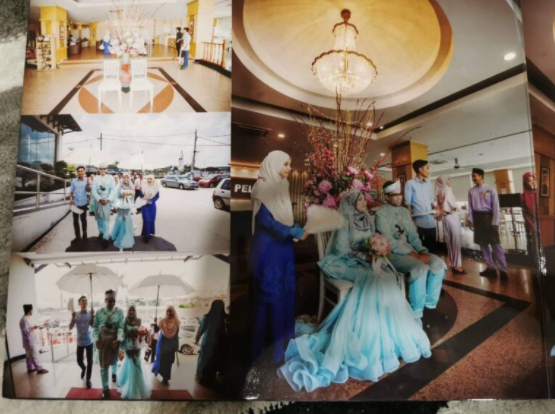 Photo credit: Noor Aisyah II / Facebook
Malaysian bride Noor Aisyah and her groom hired a photographer who promised to be a professional and had some quality photos to present as samples.
The couple had a rather wonderful wedding – everything happened according to plan and it was truly enjoyable. They trusted the photographer to capture every beautiful moment of their wedding, and they didn't worry about a thing as he asked them to pose this way and that.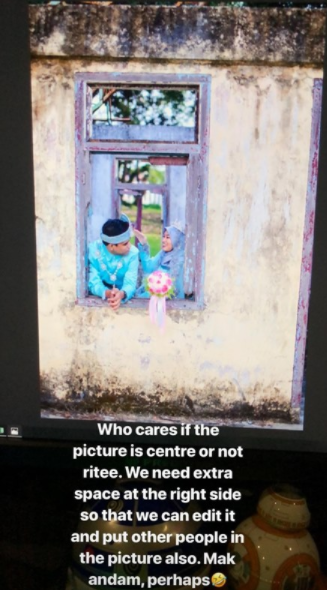 Photo credit: Noor Aisyah II / Facebook
But the couple would soon encounter problems after the wedding because the photographer kept saying the photos were not yet available. In fact, it took him 8 months to actually send the finished photos to the bride and groom.
When the photos arrived, however, the couple was shocked to see the terrible quality of the pictures. You would have thought the pictures would turn out beautifully, especially since the photographer had several months to edit and perfect it all!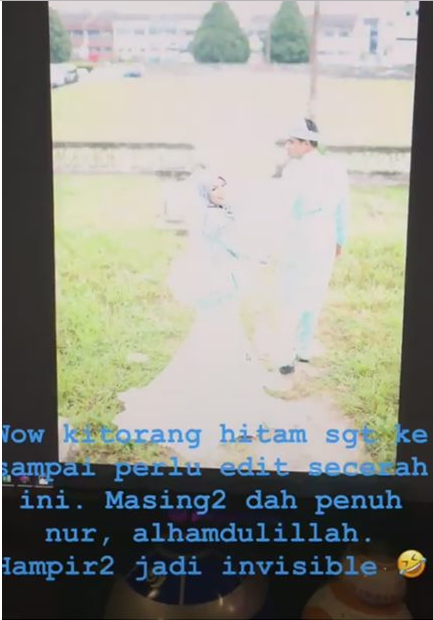 Photo credit: Noor Aisyah II / Facebook
"Wow, are we that dark that it needed to be edited to this point. Both of us are filled with nur, Alhamdulilah. We're almost invisible," the bride lamented.
Most, if not all, of the photos were either blurred or overexposed.
"Apparently, blurred pictures have become the trend. Ours even had a little something extra with a cameo from the girl in the red tudung," Aisyah joked bitterly, knowing there's nothing she can do about it now.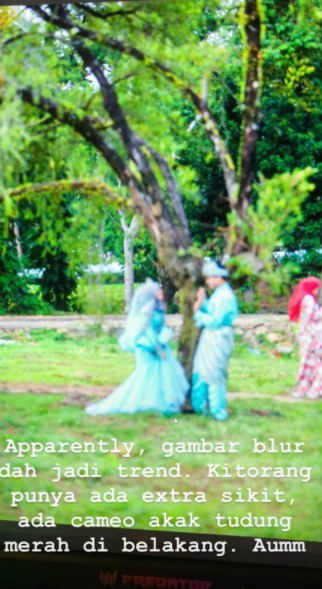 Photo credit: Noor Aisyah II / Facebook
The photographer promised to send them a refund, but only a third of the payment they gave him.
What's an Overexposed Photo?
An overexposed photo is something wherein the film received too much light, leading to the subjects not being clear to see.