A couple recently shared how they were blasted by wedding guests for choosing a very early time for their wedding – at 5:30 AM! While they got a lot of backlash from family and friends, the couple's early morning wedding plan received mixed reactions online.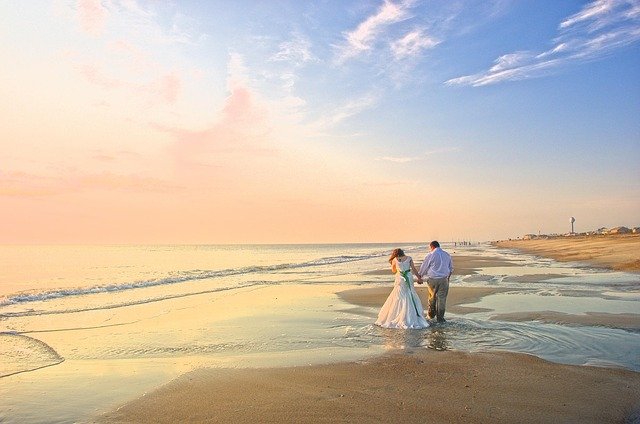 "Every year on our anniversary, my fiancé and I wake up early, go to the beach and watch the sunrise together. It's a very special tradition, as we have both overcome a number of personal challenges during our time together, and the symbolism of watching a new day begin is deeply meaningful for us," the bride-to-be wrote on Reddit.
"We've been getting a LOT of backlash from our families about this, who say this is way too early and we need to move the ceremony to a more "normal" time of day. But my fiancé and I don't feel like we're asking for anything that unreasonable."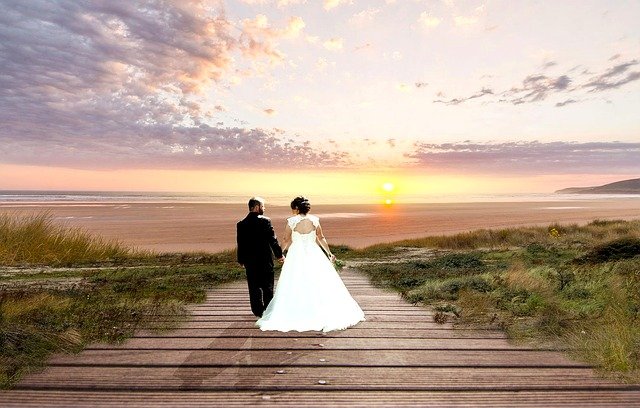 A lot of netizens that the wedding is about the couple, not their guests. So, they should be the ones to have the final say.
"Too often I have seen the bride and groom burn out accommodating their guests. Enjoy your personal, and meaningful sunrise. Let everyone else enjoy your union at their leisure. Or not," one netizen wrote.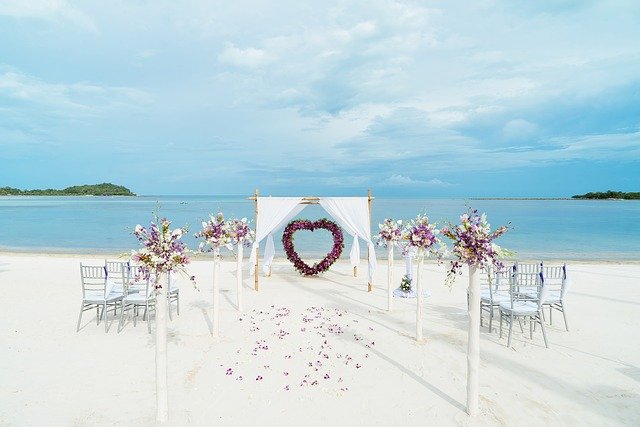 Others suggested a compromise that would work for everyone. The couple would have a private event at 5:30 AM to capture the "magic" of sunrise, then have a "regular" at a later hour.
"The first one can be just the two of you reciting your vows to each other, or the two of you with a willing officiant and a handful of close friends/relatives who are willing to join. If having two ceremonies is too costly and unreasonable, then just do the first option with the two of you only, speaking private vows," a netizen suggested.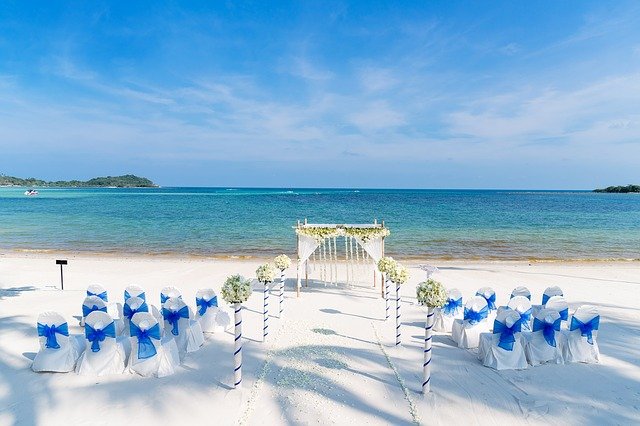 Yet others also slammed the couple for being "unreasonable", particularly because the wedding suppliers would have to wake up earlier than their planned time to provide them with excellent services even at such an early hour.
The hairdresser, makeup artist, and photographers would have to be at the venue hours earlier than the wedding hour – and the catering crew would have to prepare the food and set up early, too!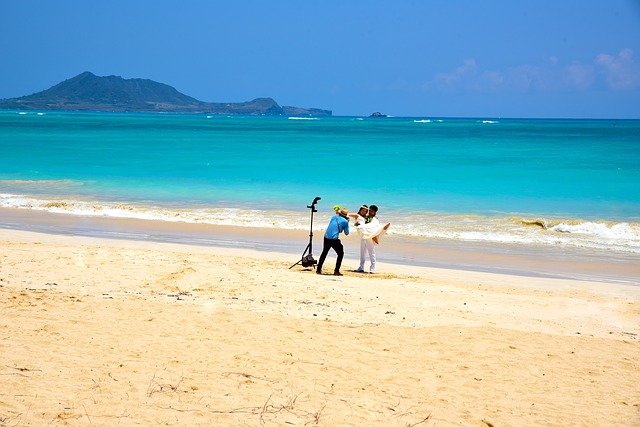 What's the best time of day to get married?
The couple's sunrise wedding got a lot of people thinking what the best time to get married would be.
Wedding planners admit that couples can actually choose any time they want, because it's their day. However, if you want to have a smooth-flowing wedding, with everyone in their best outfits and feeling their best, think about the wedding venue, the season, and the aspects of the wedding before you pick the time.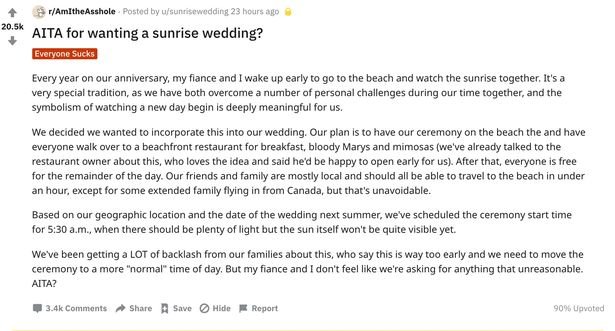 Photo credit: Mirror UK
You don't want to rush everything; thus, an early morning wedding is often not a good idea. More often than not, weddings are best done at a mid-afternoon to early evening to give everyone – and that includes the couple, the guests, and all wedding suppliers – to prepare for what needs to be done without having to rush anyone.