You've got to admit that most people love to splurge on their wedding, spending their entire life's savings and even taking some loans to have enough money to spend for the event. But who said you should have a grand wedding and live in poverty for the next couple of months?
There are many ways to have a less wasteful wedding to save more money – and after the wedding, your wallet will thank you for not spending all your cash on your wedding budget.
Get Married Outdoors, at Daytime
A lot of wedding venues charge more for grand evening events because they have to spend more money on electricity costs. Instead of renting indoors, why not try an outdoor venue and make use of the daylight to save on electricity costs?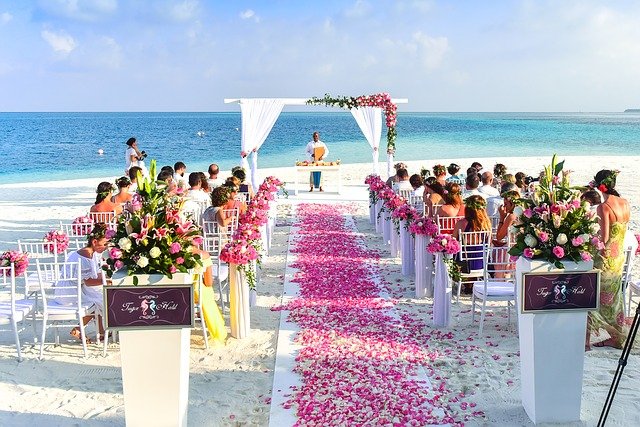 Aside from saving money on the electricity bill, you can also have a lower carbon footprint on your wedding and could even have a better venue with the natural beauty of the outdoor setting. Of course, you have to choose your venue wisely so you can incorporate the natural environment with your wedding décor.
Borrow or Rent Your Dress
This is a sensitive topic for many brides, because a lot of ladies want wear their own, unique, never-been-used wedding gown for the event. After all, it's the most special day in their lives, they want to also have the best outfit to go with the moment, right?
While that's true, of course, remember that wedding gowns are actually very costly, especially if you pick elaborate designs with lots of gems, lace, and embellishments. Plenty of brides actually spend as much as 15% to 20% of their wedding budget on the gown alone!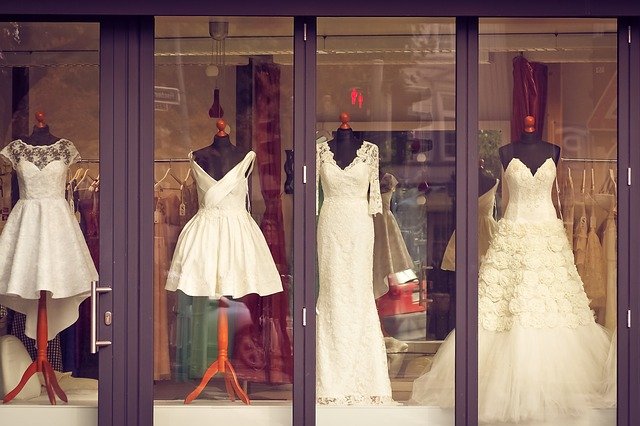 Why spend that much money on something you only wear once, anyway? A wise, practical bride would go for a borrowed or rented dress. There are lots of wedding shops that actually offer this option – and there are plenty of gorgeous designs to choose from, at just the right amount.
Choose Sustainable, Natural Décor and Wedding Favors
Make use of the wedding venue itself as backdrop to your wedding. This is why it is a good idea to scout for a good location where the trees and other plants or the sea and some other natural feature would already make a great setting. You don't have to spend a lot of money on decorating the place.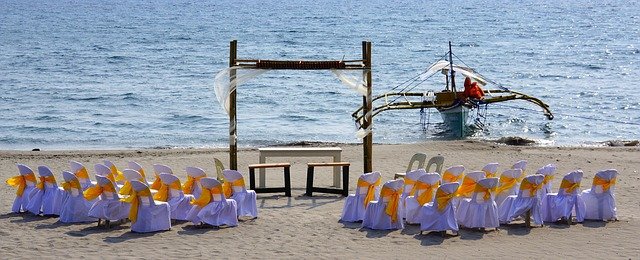 Just add some special touches on the tables, the aisle, the altar, and key areas that would need a splash of color and some flowers. You can even choose plants as wedding favors instead of expensive stuff! Potted succulents are a favorite option.
Support Local Vendors and Go for Local Blooms
While you want to have the best vendors in the wedding industry, they often charge the heftiest fees because they have already made a name for themselves. You are paying not just for their services but also for their brand. Plus, you might need to spend a lot of money flying them into your location.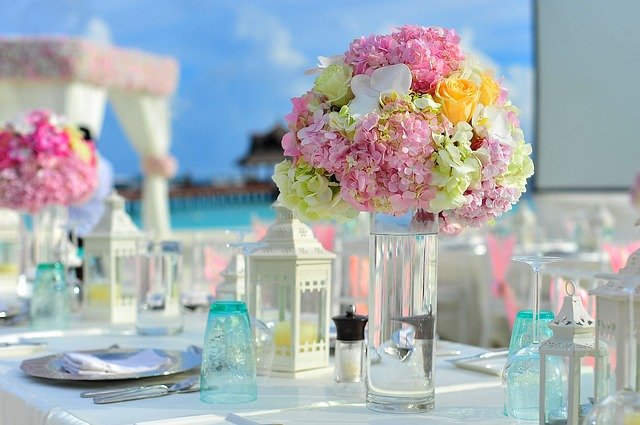 By choosing local vendors and picking local blooms, you get to save a good amount of money. Just make sure to research first, of course, if the local vendors can actually deliver their offer as promised, in the manner you want. Don't be shy to ask for photos and other proof of their capabilities.