They spent many great years together and planned to get married in September, but fate had other plans and the bride-to-be was lost to an accident while preparing for the wedding. So, her groom decided to marry her a month before their supposed wedding day, as he bid farewell to her one last time.
Dang Thien An and his girlfriend work in Japan but are from Ho Chi Minh City, Vietnam. After years of being together, the two finally decided to get married. They set the date for September 29, 2019.
Photo credit: Nguoi Dua Tin / Facebook
To best prepare for the wedding, Dang's girlfriend decided to fly ahead to Vietnam. Little did the couple know that their sweet goodbye in Japan would be the last time they would ever see each other.
Busy with the wedding preparations, Dang's girlfriend was driving her scooter in Cu Chi, Ho Chi Minh last August 25 when she braked hard to avoid a large puddle at the street ahead. As she moved to the other lane, the on-coming vehicle wasn't able to stop in time to avoid hitting her scooter.
Photo credit: Nguoi Dua Tin / Facebook
A passerby shared a live video of the accident which Dang happened to view. Seeing that the body looked like that of her fiancée, he immediately messaged the netizen and received confirmation that it was really her. She was lost on the spot.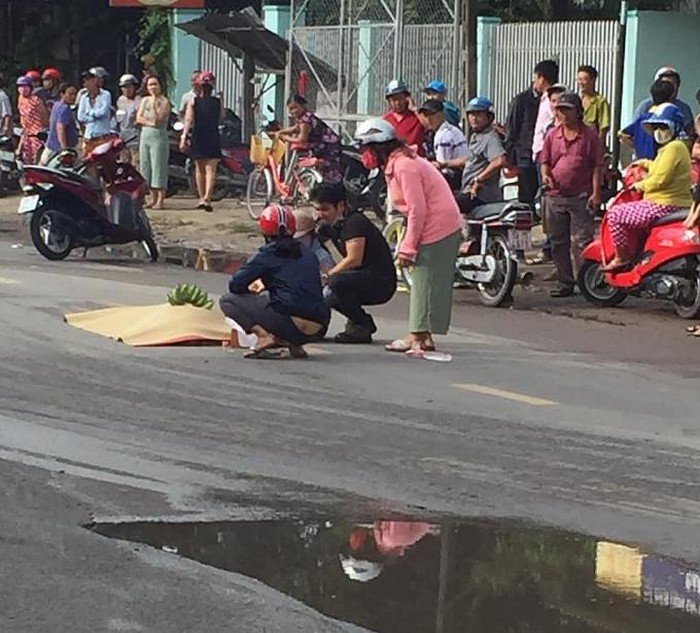 Photo credit: Nguoi Dua Tin / Facebook
Upon learning this, Dang immediately booked a ticket to Vietnam and made the announcement on his social media account.
"The wedding will be held at 10pm tonight instead. Hope everyone can spare some time for our wedding as I bid farewell to my wife," Dang announced.
There was no dry eye that night as Dang sang Michael Wong's "Tong Hua" or Fairytale, a sad love song about two lovers.
"I had originally planned to sing to you at our wedding but I can only sing it to you now. I want to hold my wedding ceremony with you now," Dang said, kneeling in front of his late girlfriend's memorial.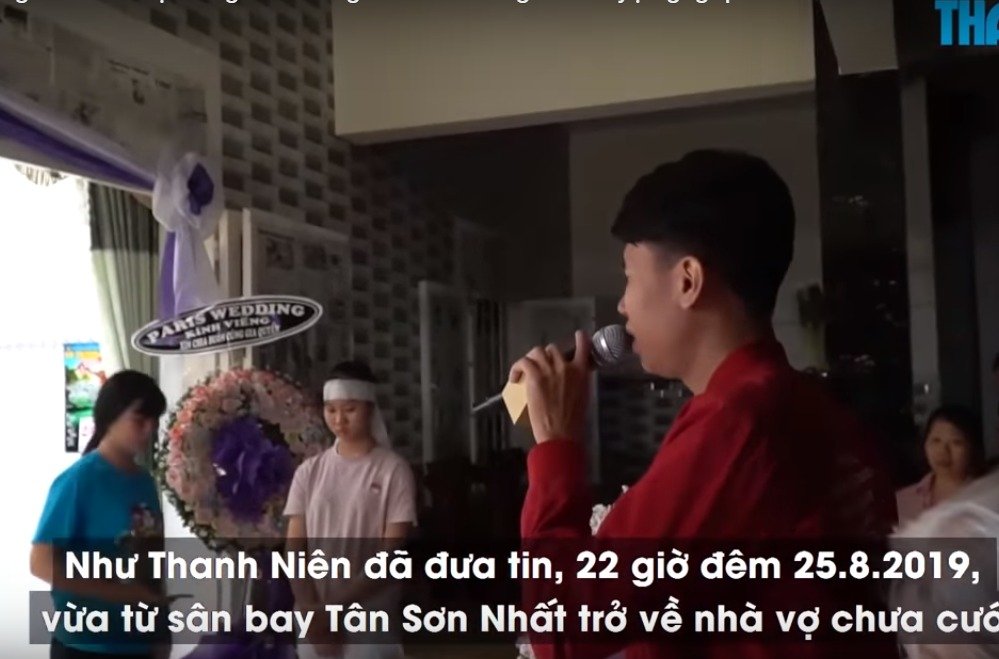 Photo credit: World of Buzz
During the 'wedding', Dang was the picture of calmness as he sang the tribute and talked about his sweetheart. But he broke down when he got a hug from his mom…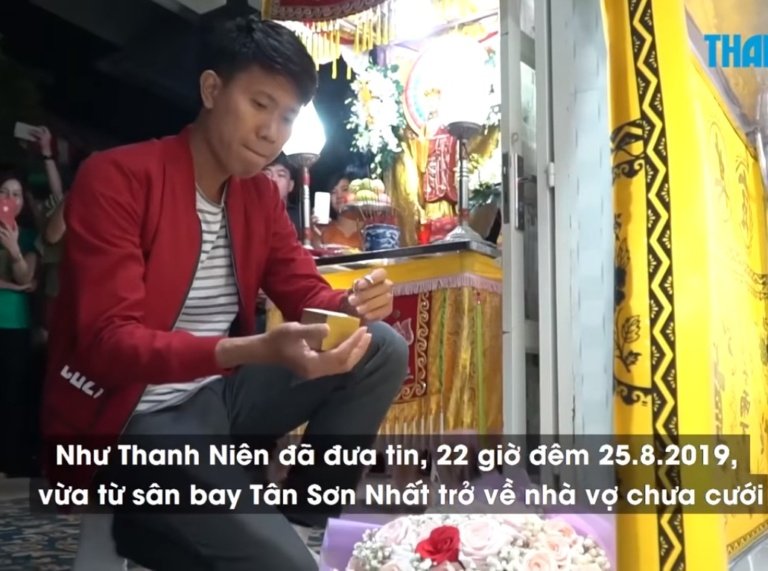 Photo credit: World of Buzz
"My wife is the best person I have ever met and I will try my best to live well without her. She told me she loves thin necklaces but I know she said that only because she doesn't want me to waste money on her. I have always worked hard to give her everything she wants and I will continue to do so," he said before placing a gold necklace on his sweetheart.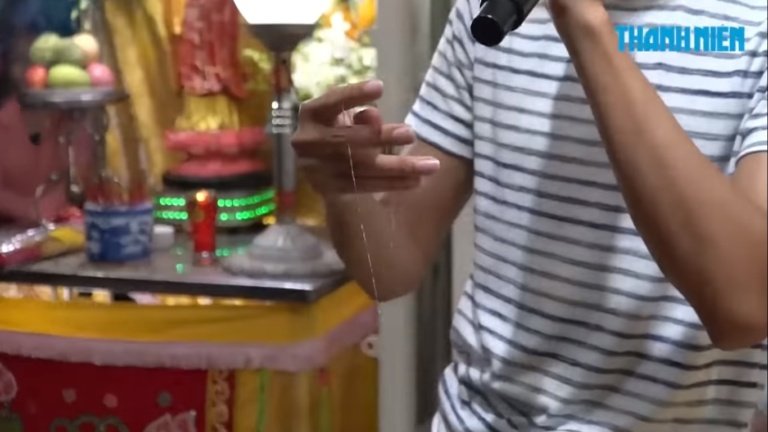 Photo credit: World of Buzz
"A friend said God must have had an urgent reason to call you home so soon and I agree because if not, you would have waited another 32 days for me to come. It's okay, you go to heaven first and wait for me, I will stay behind and try to live well."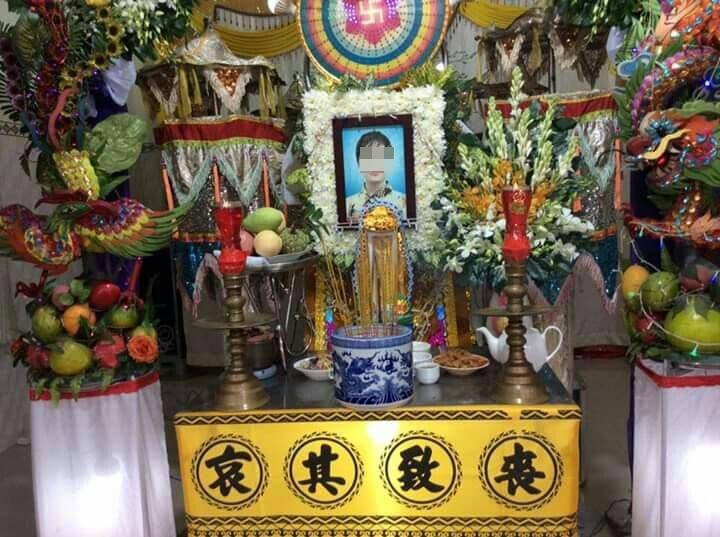 Photo credit: World of Buzz
What's a Live Video?
These days, it is possible for people to post a live video to broadcast something that was happening right at the moment the video was taken. Live streaming has become popular on social media, with people being able to share various events without waiting for the recording to stop.