While weddings are certainly one of the best moments in a couple's life, there are times when the bride and/or groom feel nervous. After all, it is also one of the biggest decisions in their lives – and there's certainly no turning back once they exchanged their vows and sign the marriage contract.
But that does not mean they are going to change their minds about getting married, since most people have surely made up their minds about tying the knot once they agreed to do it and begin planning for the wedding.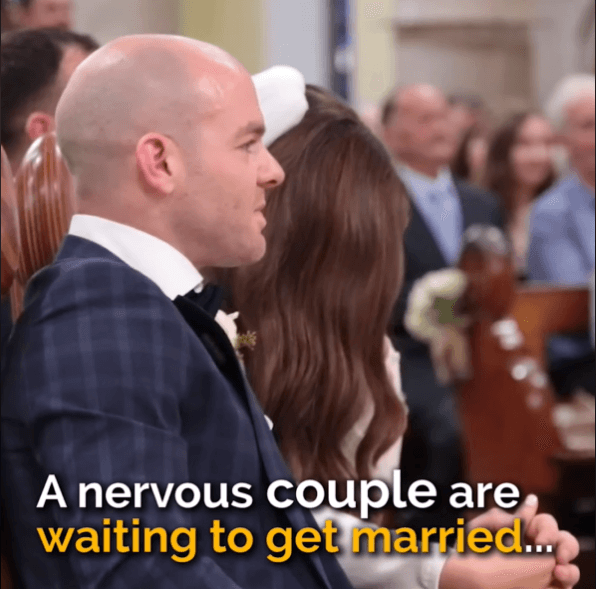 Photo credit: Newsner / Facebook
During the wedding of Shane and Rachel McNally at St. Joseph's Church in Ireland, the two were nervously waiting for the ceremony to stop when one of their friends stood up and started singing. It was a cute way of breaking up the tension, but she's not the only one with the plan.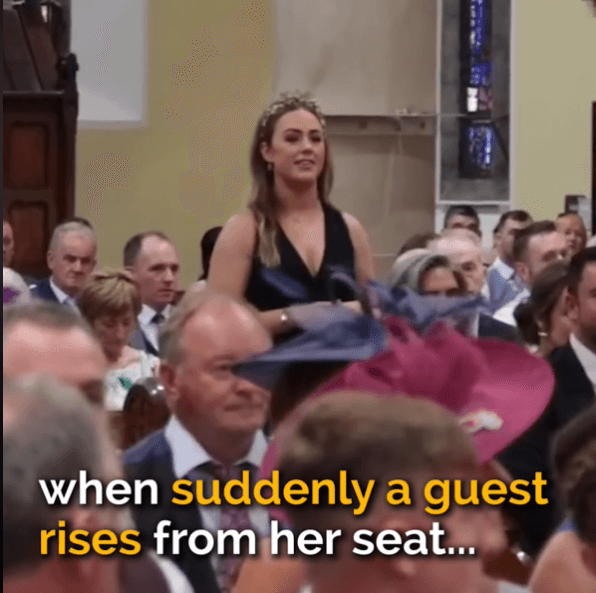 Photo credit: Newsner / Facebook
Soon after, another woman stood up to join her in singing, "Stand by Me". As the guests gazed in amazement at the two women, a man stood up and participated as well. But the crowd happily laughed when the bride's dad stood up and also joined the song.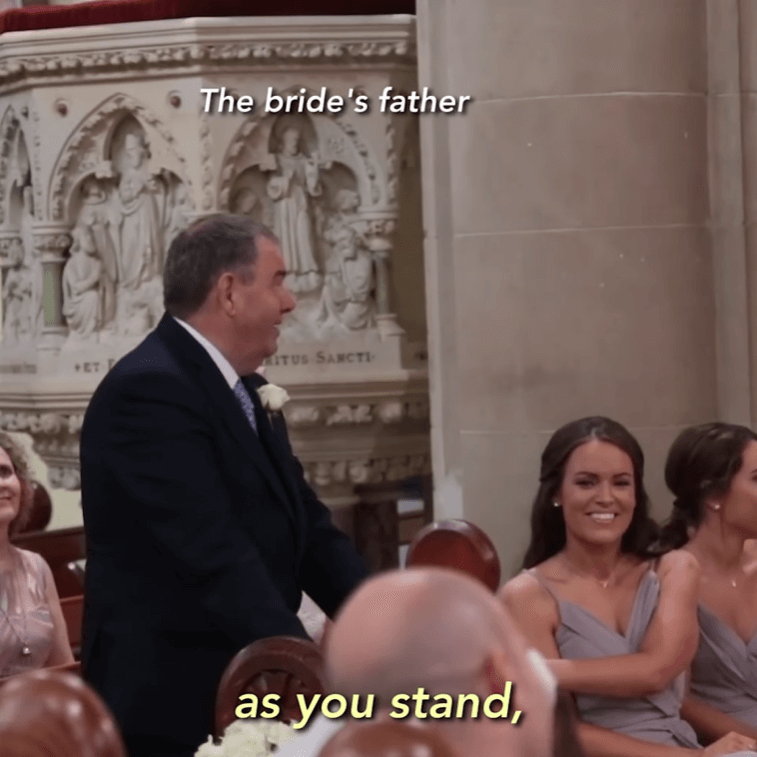 Photo credit: Newsner / Facebook
As more and more guests stood up, the groom wiped tears from his eyes. He was definitely touched by the gesture – and it was likely that he had no idea what their friends and family were up to.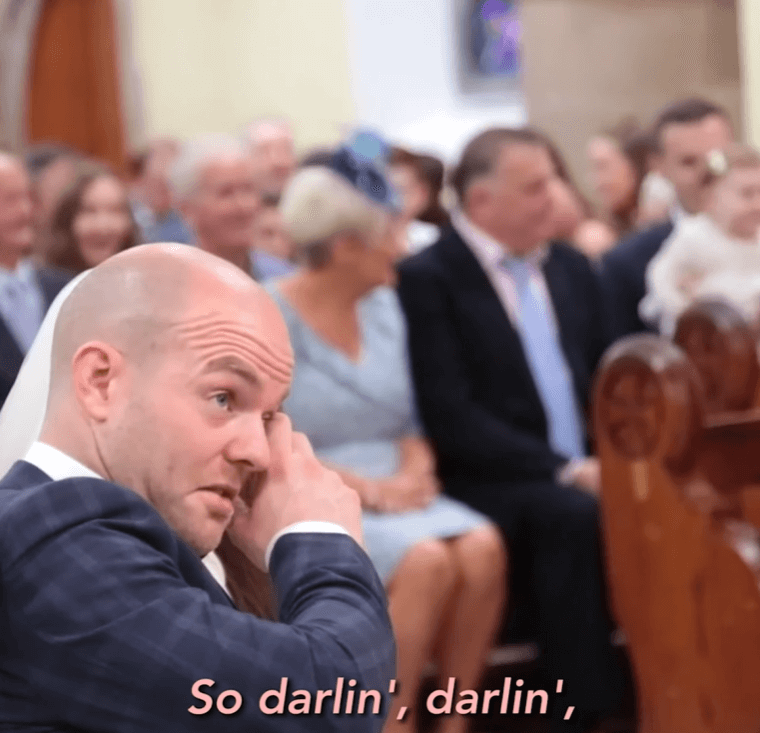 Photo credit: Newsner / Facebook
The bride also felt emotional as more of their family got up and eventually made their way towards the front of the church, standing at the altar and dedicating this beautiful song as they start their lives together.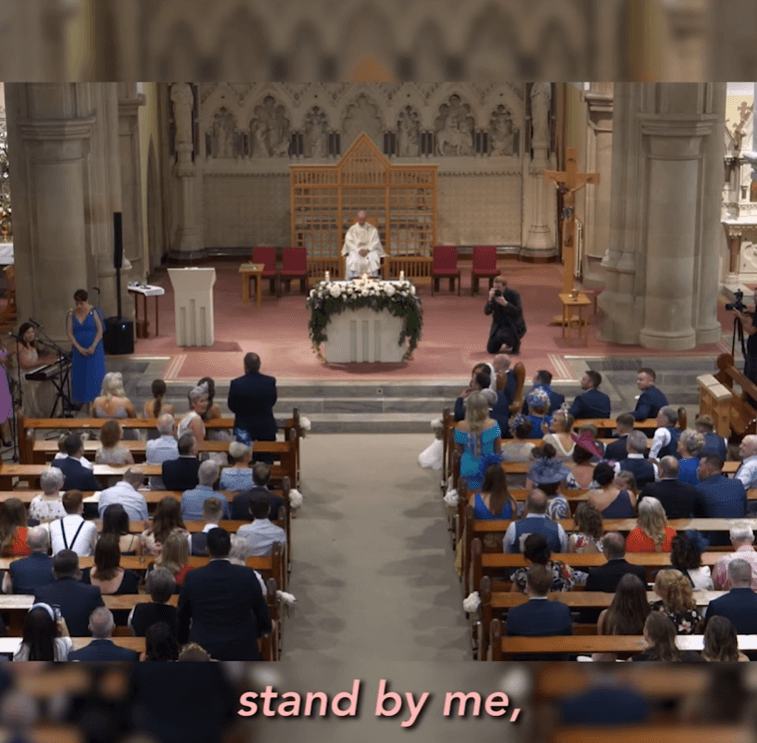 Photo credit: Newsner / Facebook
In the video, the couple could be seen wiping tears from their eyes even as the song was nearly finished.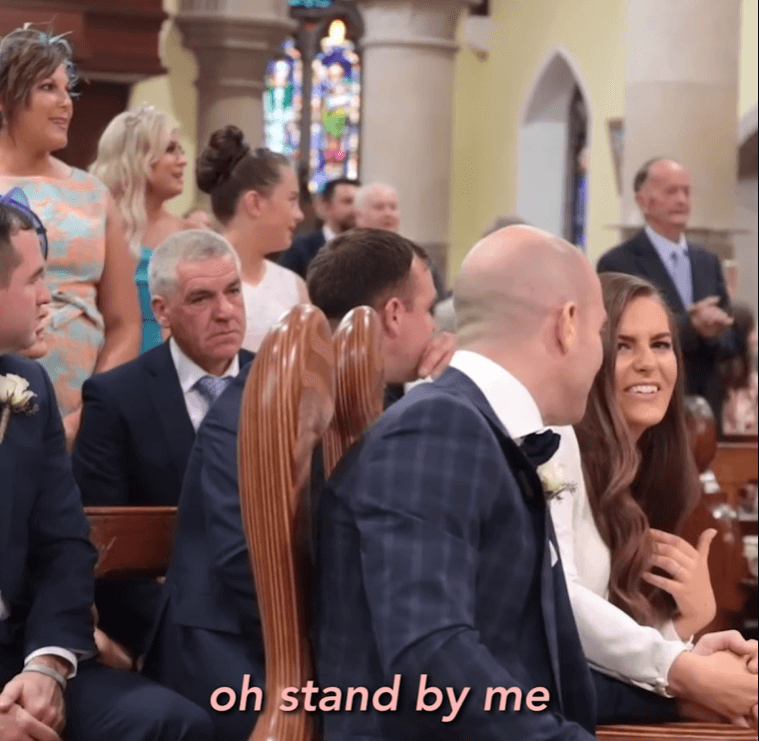 Photo credit: Newsner / Facebook Some netizens commented that they felt tearful as well as they watched the heartwarming song dedicate by this couple's family and friends…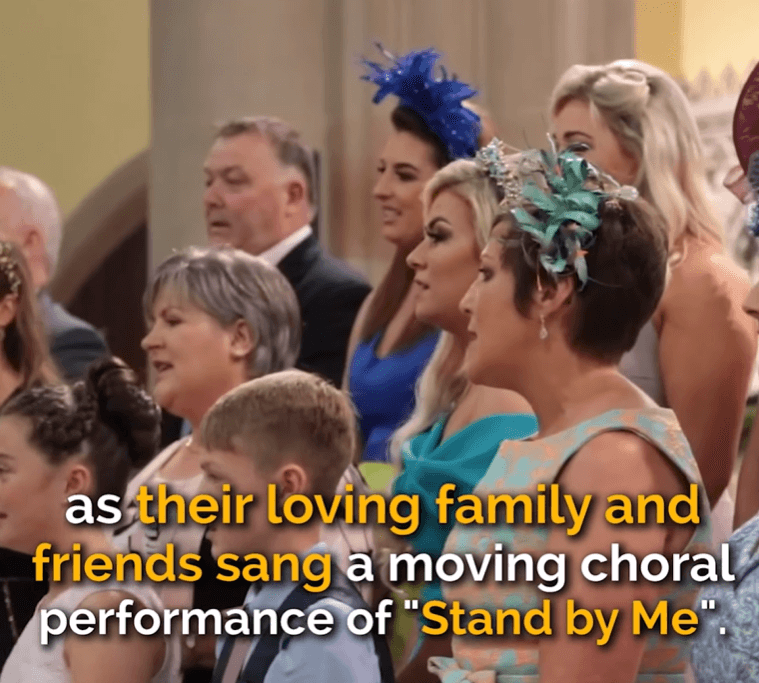 Photo credit: Newsner / Facebook
Watch the video here:
Wedding Jitters and Cold Feet
It is normal for a couple to feel the so-called "wedding jitters" before the ceremony as the anxiety is often linked to the biggest decision of their lives.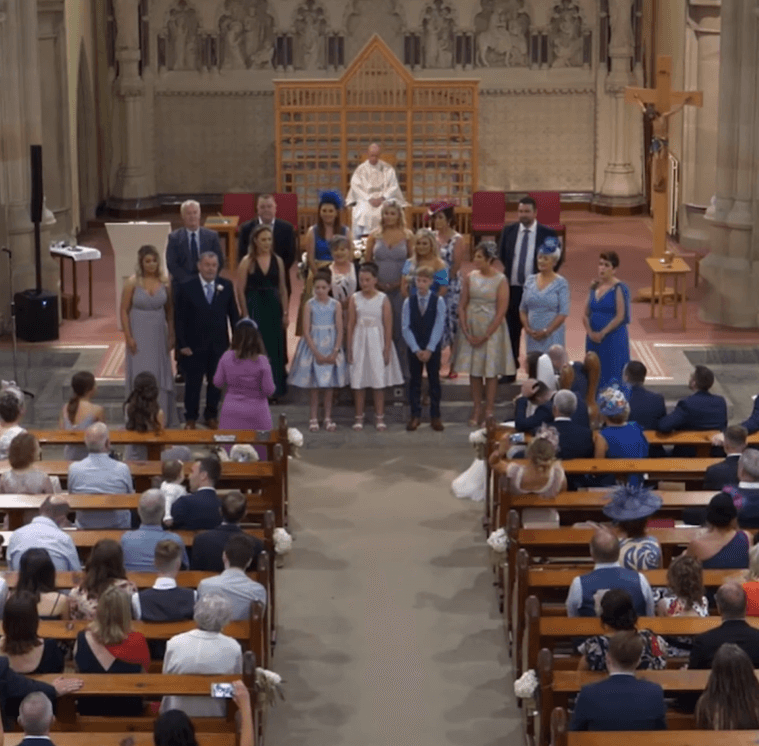 Photo credit: Newsner / Facebook
While this is normal and does not really mean that the marriage is doomed, getting "cold feet" is different because this latter case is that strong urge to get out and run away, not just from the marriage but from your partner as well…