Having someone to love and who loves you back is already a blessing. A promise of forever with that person is another gift that not everyone is blessed with. A wedding reception is not only a time of merrymaking, dancing, drinking, and being your best glamorous self. Instead, it can also be a time of thanksgiving and paying forward for all the blessing that the newly-weds have.
Just like this newly-married couple from Minnesota who chose to kick off their promise of forever at the same place where they could give back for everything that life has blessed them with.
Earlier on, a friend of Adam Claude and Chara Juneau suggested that they hold their nuptials at the place of a non-profit organization called 'Feed My Starving Children'. However, the couple just laughed it off.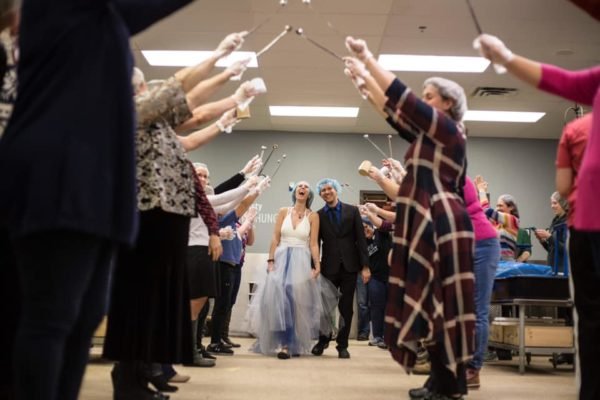 Photo credit: Facebook/Feed My Hungry Children
They changed their minds later on. After all, the place is also special to them since this is where they first met.
Adam said that he met his future wife at a planning event or a packing session held at the office of the organization. They spent a lot of time packing, even celebrated Valentine's Day packing meals for the children.
Chara, on the other hand, said that they wanted to have a tradition that is unique to them. Having spent a lot of date nights in the said place, it has become a part of their relationship. She just it just felt perfect to have their wedding exactly like that.
Quite an ordinary wedding reception
Photo credit: Facebook/Feed My Hungry Children
Just like any other wedding reception, Adam and Chara also involved a lot of dancing. However, the majority of the day was spent packing meals for the children.
Adam said that packing meals was great since he does not dance.
The party crew of 70 people was able to pack a set of meals for 60 children that will last them a year.