To wear a fully-beaded wedding gown complete with a train is a part of most girls' bucket list. Who does not want to look like a queen or a princess during her wedding day, anyway? However, it is heavy and not really designed for too much moving around. So, how does a girl uses the bathroom while wearing a wedding gown?
In a blog post written for the IKEAhackers, a newly-married bride who called herself, Tina, shared how she 'handled herself' when she needed to go to the bathroom during her wedding a few weeks ago. According to her, prior to her wedding, she was really worried about going to the bathroom without having free hands to use the toilet paper.
She knew that there exists a bridal bathroom helper but she found it too expensive.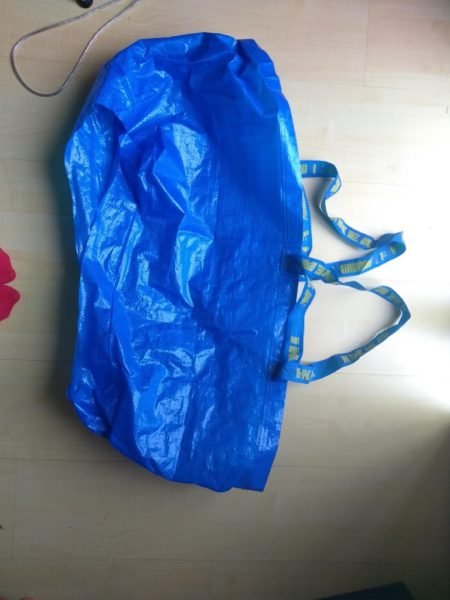 Photo credit: IKEAhackers
But, she did find out a cheaper alternative that only costs about 0.80 euro ($0.91) and it involves an IKEA blue bag.
In the blog post, 'Tina' provided a step-by-step procedure on how to recreate her bridal bathroom helper hack.
How to do it?
One will need an IKEA Frakta big blue bag and a pair of blue scissors. Fold the bag in half and then cut through the middle of the bag's bottom part. The hole must not be too big.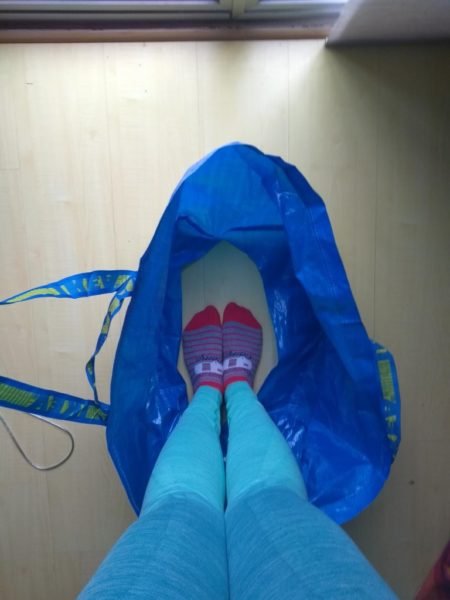 Photo credit: IKEAhackers
Step inside the bag by placing the feet in the hole. Put the large handles of the bag on the shoulders. If the hips do not fit through the hole, enlarge it a little bit by cutting some more. Make sure to keep the hole just big enough for the hips. The closer the bag is to the body, the better.
During the big day, the 'bathroom helper' device may be entrusted to one of the bridesmaids or leave it at the bathroom of the wedding venue.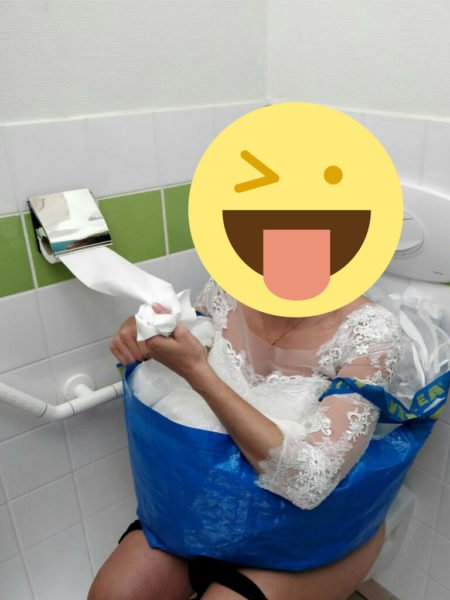 Photo credit: IKEAhackers
When the time comes during the wedding that the bride needs to go to the bathroom, she simply steps inside the bag. No need to remove the shoes. The bottom of the dress should be placed inside the bag. As the large handles are placed at each shoulder, the bag will gather the entire lower half of the dress and the bride is ready to go—literally and figuratively!