Everyone knows that the bride is the star of the wedding. That's why you should never try to upstage the bride by wearing something that resembles a wedding gown to a wedding!
But during the reception, the wedding cake takes centerstage and could, perhaps, 'compete' a little bit with the bride for everyone's attention. As the star of the reception, the wedding cake should be the gorgeous focal point at the wedding.
Here are some photos of grand wedding cakes that you can also have for your wedding…
Rustic Cake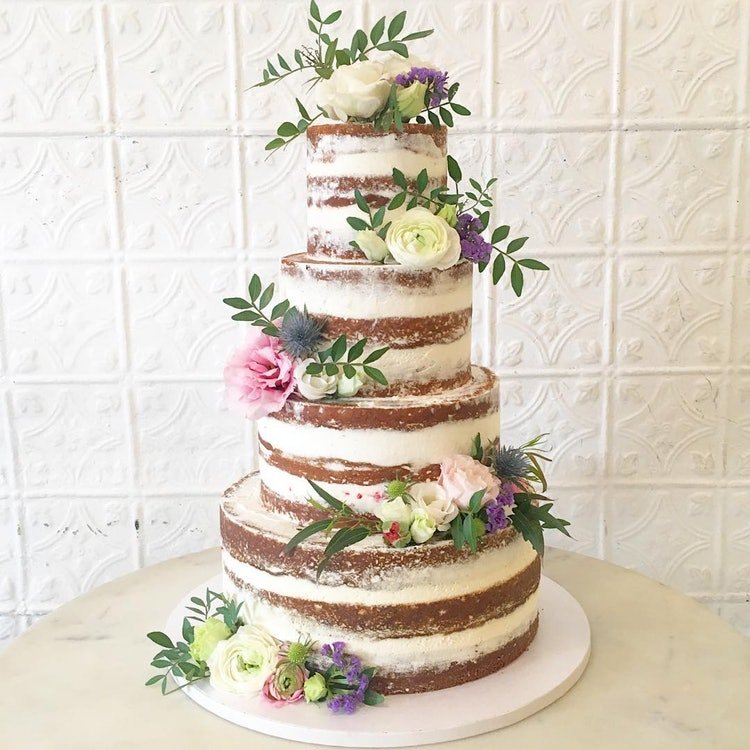 Photo credit: Luckybird Bakery
This vintage-inspired cake by Amy Berger of Luckybird Bakery in Brooklyn, New York is a beautiful piece of art.
Painted Cake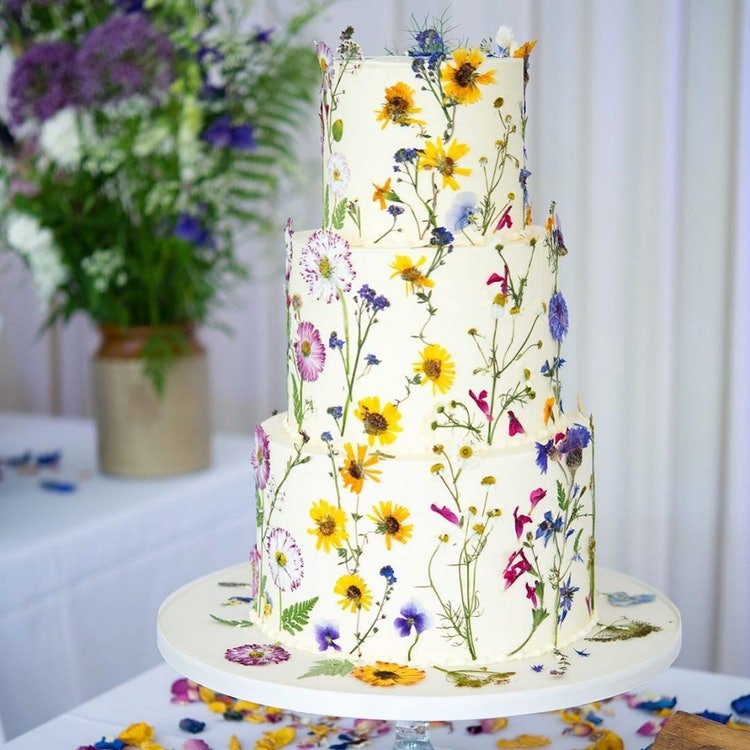 Photo credit: Blushing Cook
Instead of using real or fondant flowers, Sammi-Jo Gascoyne of Blushing Cook painted this cake with beautiful flowers – and made it look awesome!
Simple Yet Elegant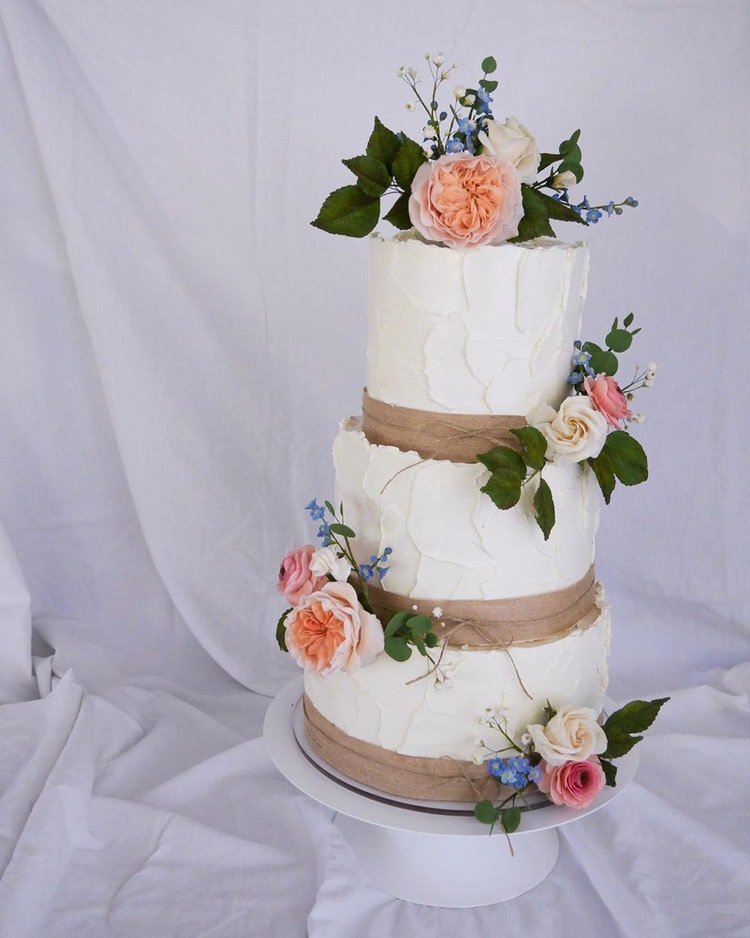 Photo credit: Ballerina Baker
It's hard to tell whether this cake by Jordan Fry of Ballerina Baker makes use of real flowers or realistic fondant ones.
Flower Garden
Photo credit: Pete's Sweets
Peter Gray of Pete's Sweets created this beautiful flower garden that would easily fit with any wedding theme.
Hand-painted Cake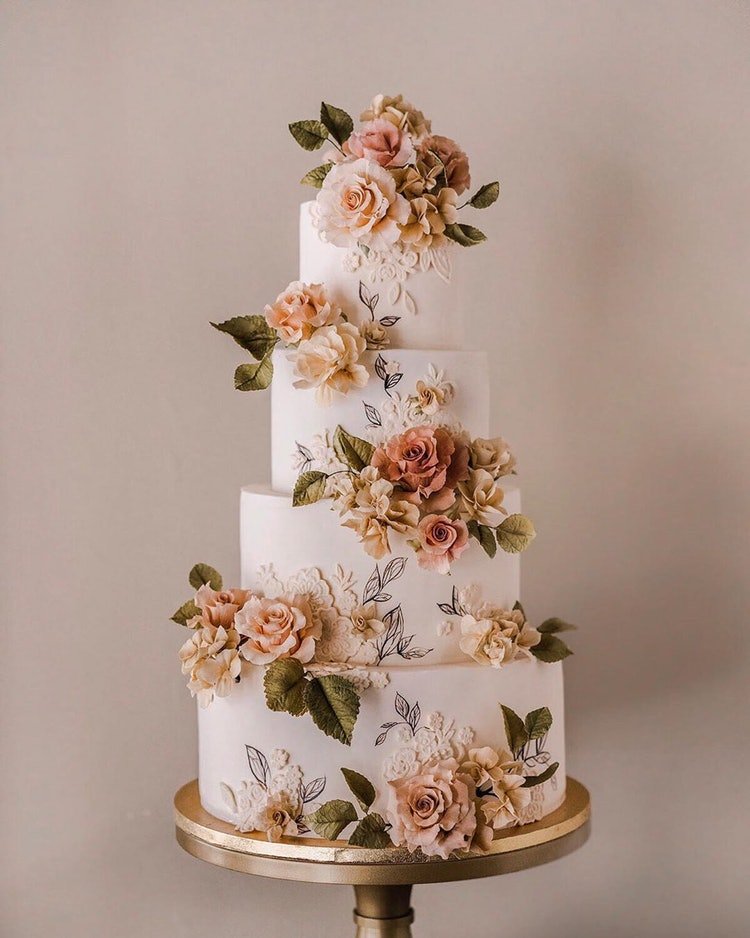 Photo credit: Winifred Kristé Cake
The handmade sugar flowers are complemented by artful brushstrokes in this cake made by Winifred Kristé Cake based in Singapore.
Butterfly Dream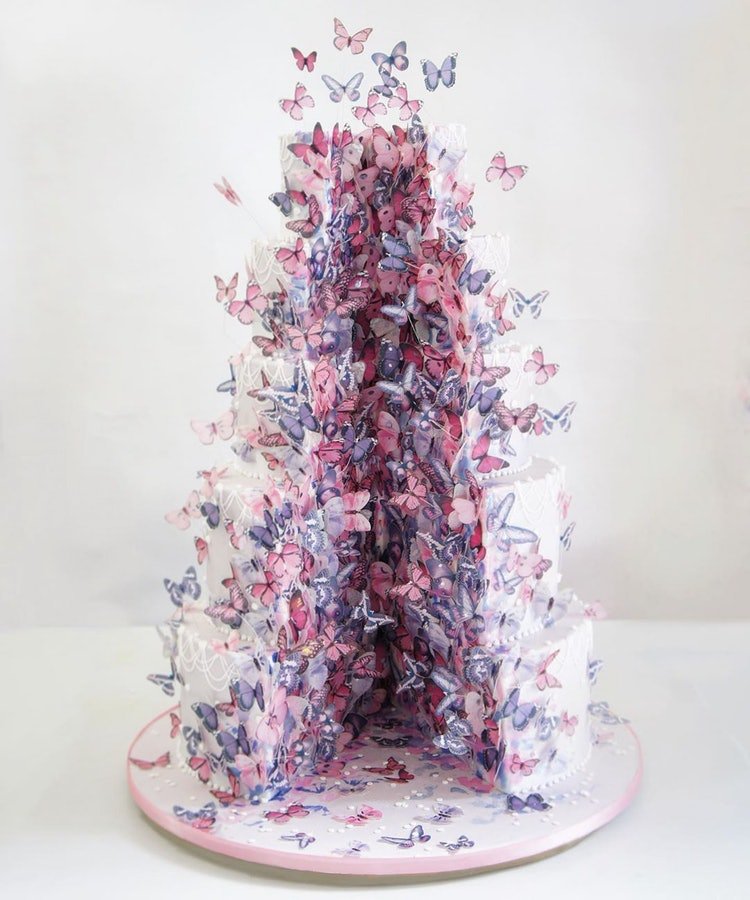 Photo credit: Tuck Box Cakes
Chris Murphy of Tuck Box Cakes in London created this stunning masterpiece.
Shiny and Sweet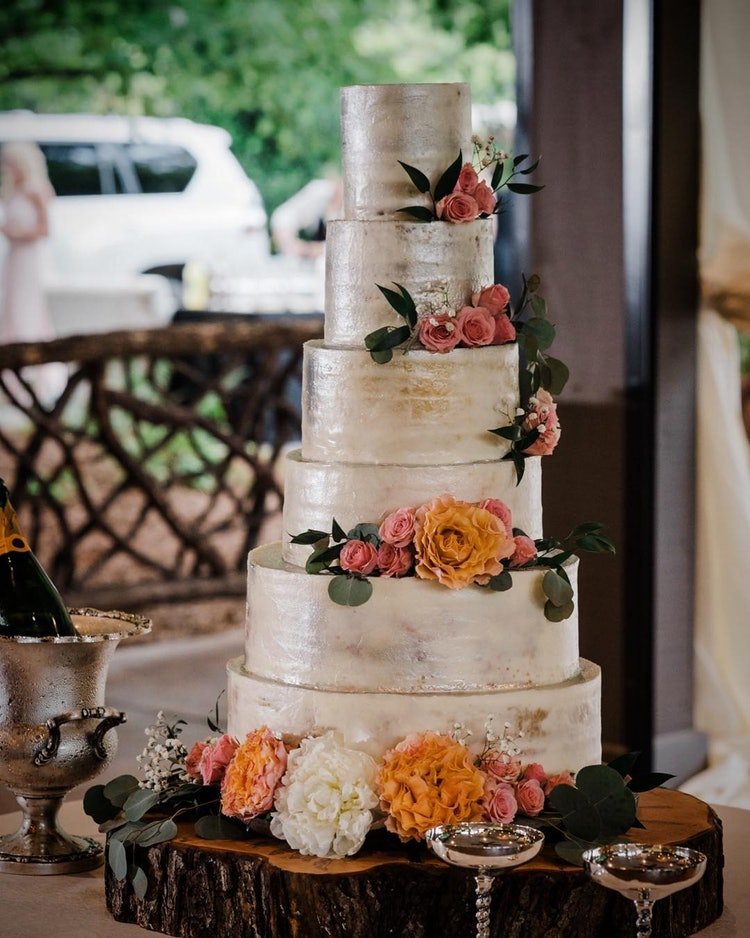 Photo credit: Sugar Cloud Baking Company
Sugar Cloud Baking Company created this airbrushed cake that makes it shimmer under the light.
Handcrafted Kisses and Cream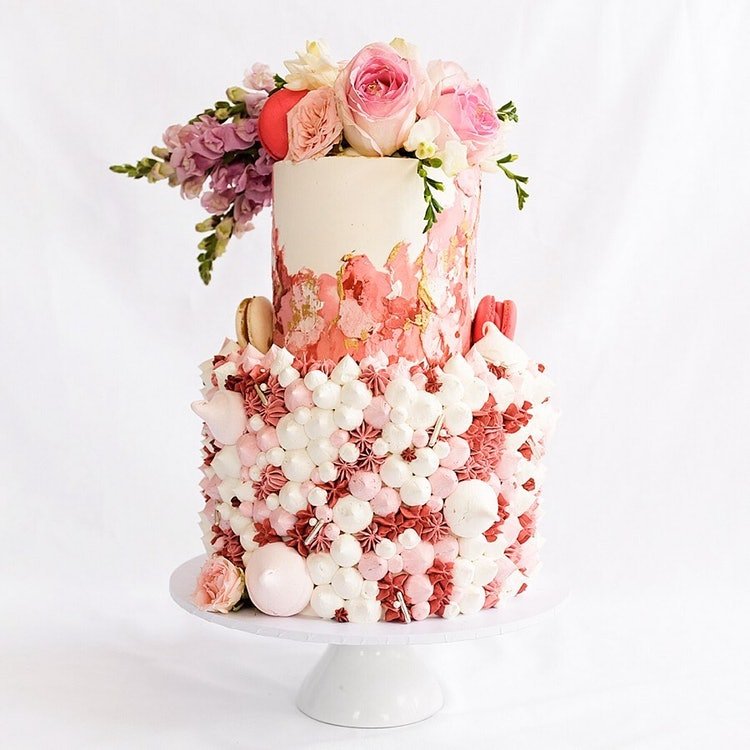 Photo credit:  The Buttercream Bakery
The Buttercream Bakery of Kat Logan in Sydney, Australia created this yummylicious cake that's also a piece of art.
Classic Beauty
Photo credit: Ana Parzych Cakes
A timeless classic that would make a great focal point at any wedding reception, this masterpiece by Ana Parzych of Ana Parzych Cakes based in Cheshire, Connecticut would also be great for your wedding.
Gorgeous Drip Cake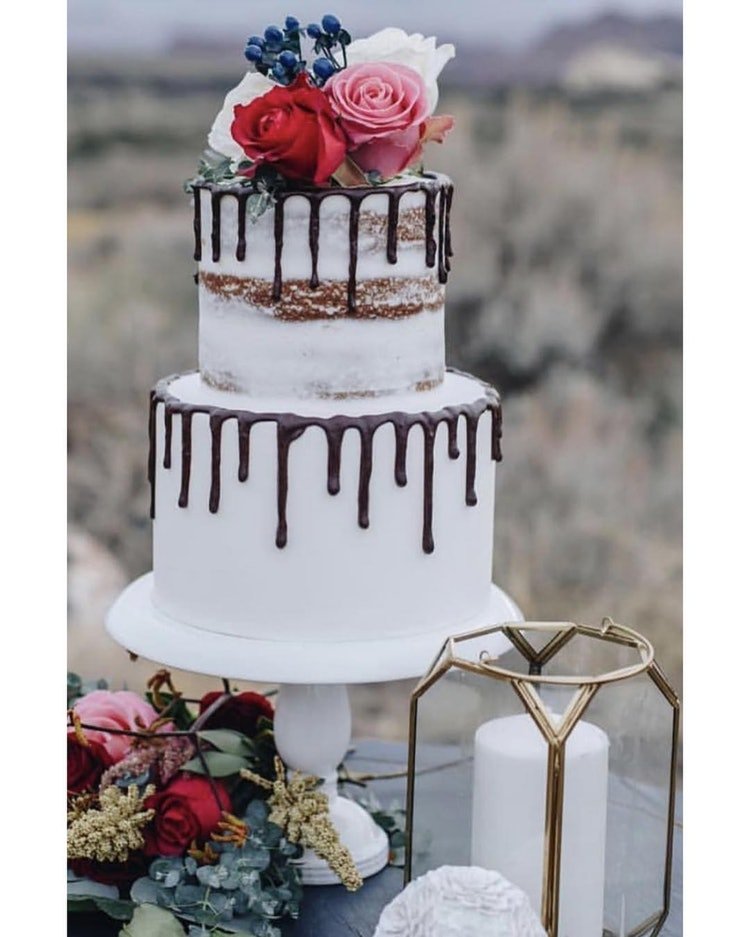 Photo credit: Cupcakes! by Julie
The simplicity and elegance of this cake by Julie McRae of Cupcakes! by Julie is a delight to display on your wedding day.
Luxurious Metal Cake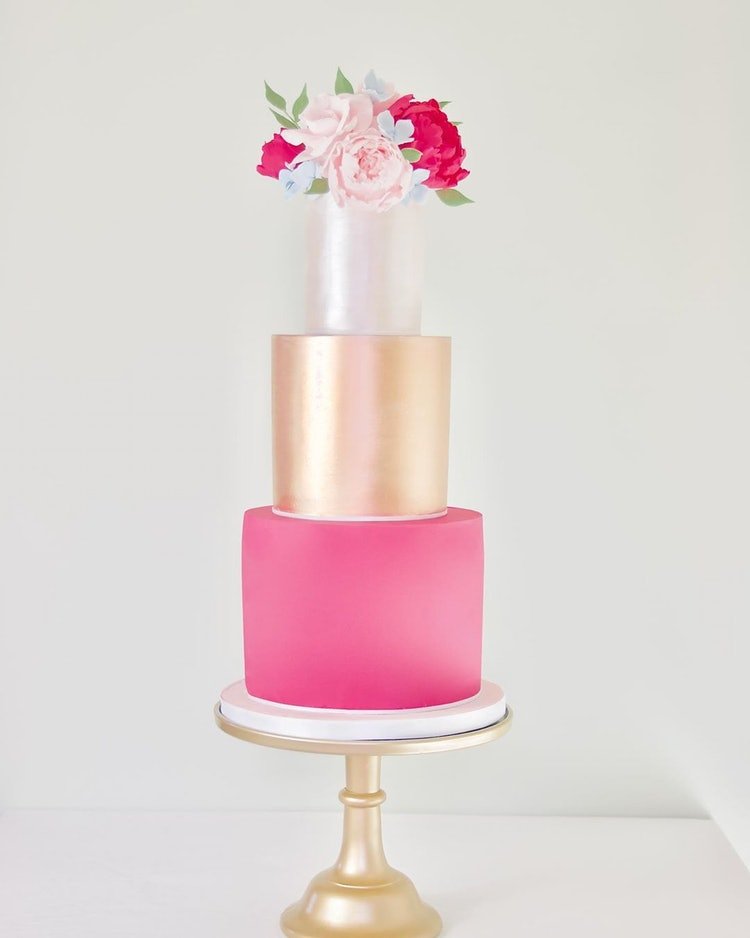 Photo credit: The Whimsical Cakery
Leanne Kelly of The Whimsical Cakery created this masterpiece – and you could pick the colors to match the motif on your wedding day.
Whimsical Cake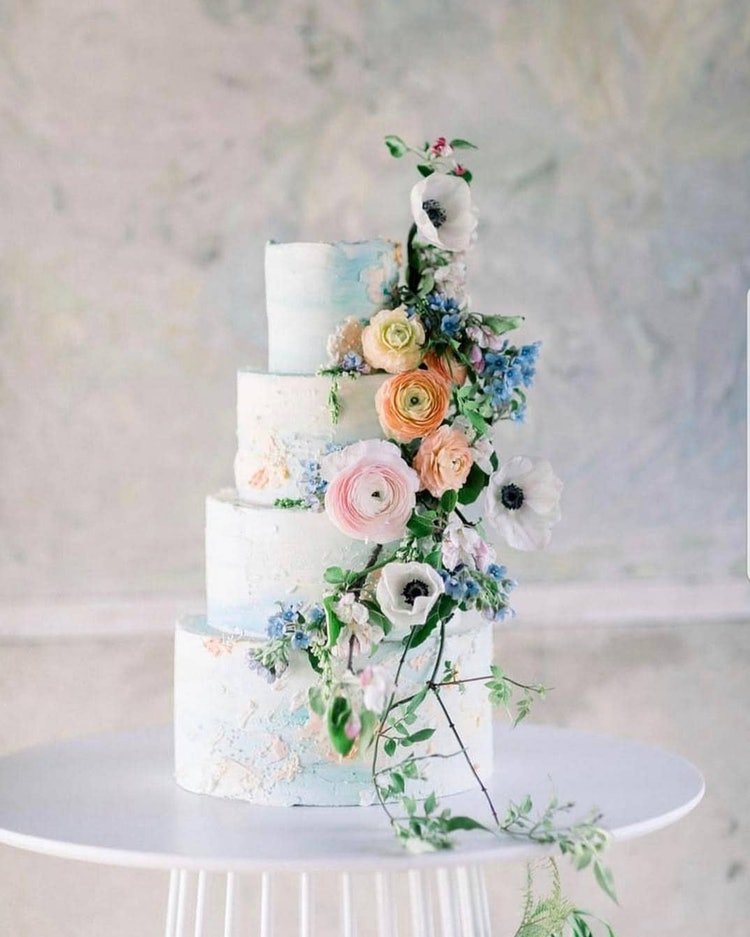 Photo credit:  Autumn Nomad
It looks like something straight from the fairytales, with Jaime Melfi of Autumn Nomad creating this one-of-a-kind beauty that could easily compete with the bride for beauty.
Intricate Details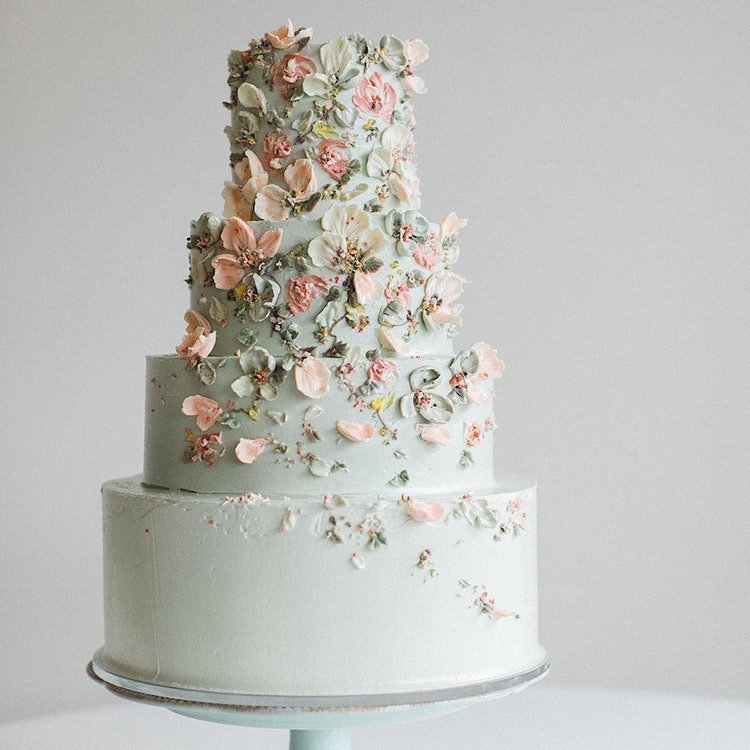 Photo credit: Cynzcakes
The delicate details of this cake by Cynthia Irani of Cynzcakes in Montreal, Quebec make it an art unto itself. You'd surely love to have this for your wedding.
So, which one do you like best?