They only met last July 2019, but a couple got married in just a month after meeting each other after the woman insists that they marry in a whirlwind romance that surprised a lot of people.
When 27-year-old Nuraeni met 83-year-old Sudirgo in July 2019, she fell in love with him at first sight. She pursued him for days until the old man finally "melted" and fell in love with her as well.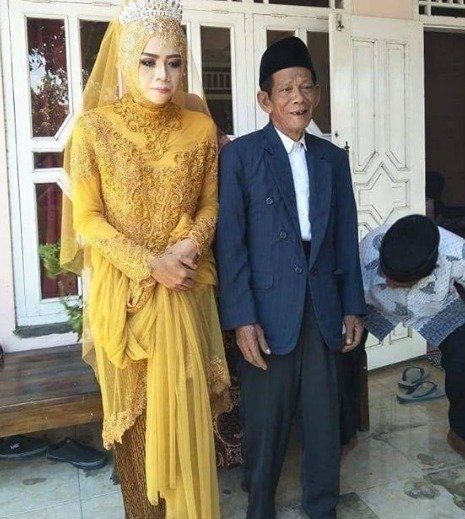 Photo credit: World of Buzz
While his children tried to persuade the young woman to find another man, preferably someone near her age, she was so in love with him that she actually insisted they get married as soon as possible! Thus, in just about a month after they first met, the couple got married.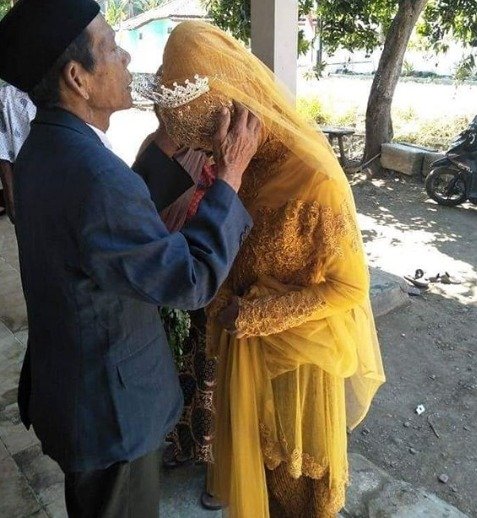 Photo credit: World of Buzz
It was the talk of town (and soon the internet) because of the 56 years difference between the bride and groom. But Nureani insists that she's in love with Sudirgo and wouldn't marry anyone else.
Tongues were wagging because Sudirgo already has three wives; though he could take a fourth wife since he's Muslim. However, many believe that Nureani is only after him for his fame and riches; after all, Sudirgo is a famous shaman in Desa Jatilaba, Indonesia.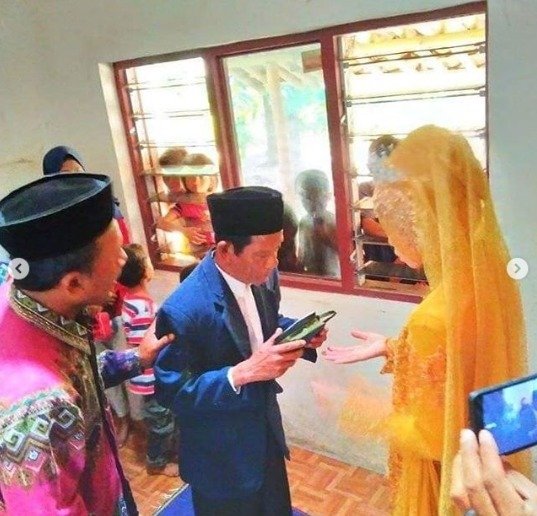 Photo credit: World of Buzz
In fact, the two met when Nureani's parents went to the shaman for help. But they did not expect that their daughter would fall in love with the old shaman who was actually older than themselves! Yet Nureani continues to insist that it is pure love and that he might be her soulmate.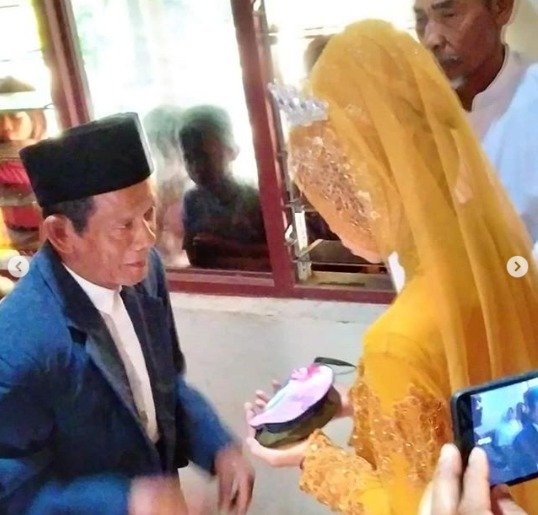 Photo credit: World of Buzz
So, the families eventually gave in and approved of the union.
The couple got married last August 18, with their families and many villagers witnessing the ceremony…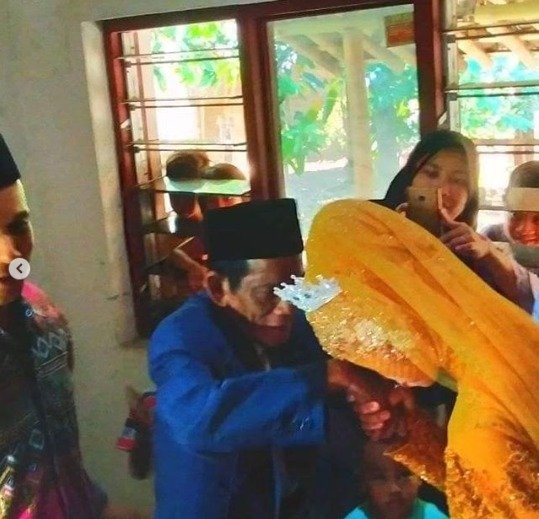 Photo credit: World of Buzz
What is a May to December Love Affair?
As strange as its name might sound, a May to December love affair is actually one involving someone old and a very young one. Often, this involves an old man and a young lady; though there are actually times when the woman is the one who is very old while her partner is a very young man.