During weddings, the bride often picks her closest friends to act as bridesmaids in the ceremony. But one girl in Malaysia recently went viral for choosing her male besties as bridesmaids – and they even wore pink pajamas for the photoshoot! How cute is that, huh?
Aina Shahirah shared photos taken from her wedding back in 2018, with her male besties wearing pink pajamas and posing like ladies and making their best impression of how bridesmaids are supposed to pose with the bride.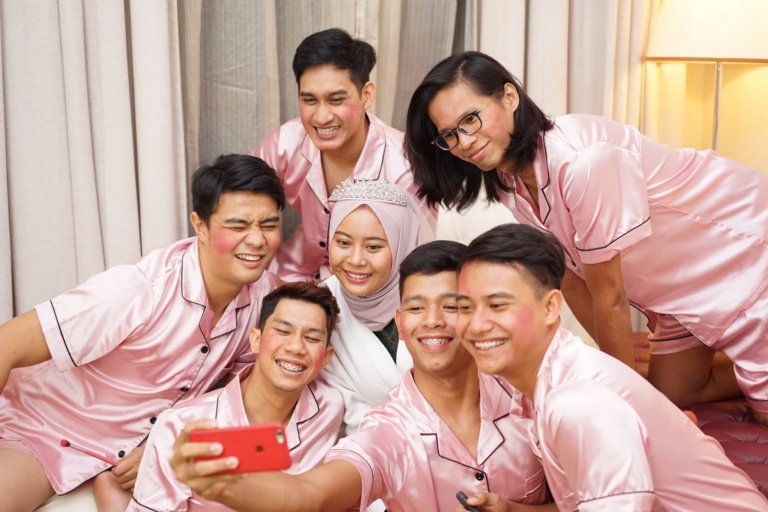 Photo credit: Aina Shahirah / Twitter
The adorable photos went viral, with many netizens wishing they had a lot of male besties, too, so they can also create a similar scene.
During the wedding, though, the guys actually wore pants and polo shirts, but netizens love the pink pajamas photo better. However, there were some who pointed out that Aina did not have male besties as bridesmades – she had gay besties to play the role.
Things changed a bit after that since gay men are supposed to be feminine and aren't really a novelty when it comes to dressing up as ladies.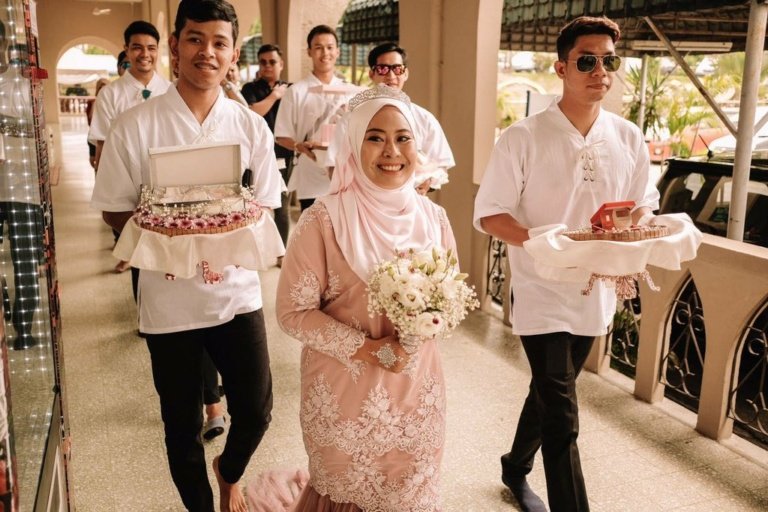 Photo credit: Aina Shahirah / Twitter
However, Aina defended her male besties and said that netizens who don't know her friends should not assume their gender choice. What is important is that they are celebrating a beautiful friendship.
A lot of netizens pointed out that Aina is correct. After all, her male besties only looked gay when they took the pink pajamas photo, but they actually looked straight in the solemn photos taken during the wedding. Of course, others pointed out that a lot of gay men actually look and act straight.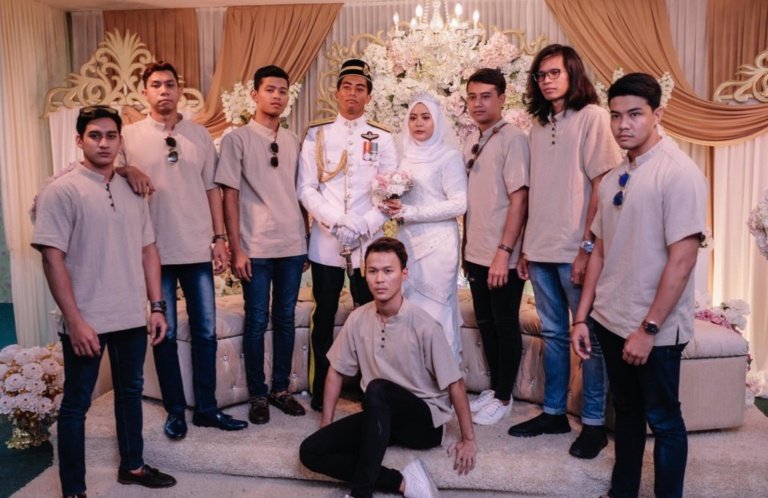 Photo credit: Aina Shahirah / Twitter
For Aina, it did not matter whether they were straight men or gays as long as she had a great time at her wedding with them as the bridesmaids…
What's a Bridesmaid?
A bridesmaid is a young lady who is part of the bridal party. More often than not, bridesmaids are young, unmarried ladies who dress up in lovely gowns. These days, bridesmaids don't really play a huge role in the wedding as the job of assisting the bride falls on the shoulders of the maid of honor.