There is a growing trend for outdoor weddings, particularly in popular spots like beaches and beautiful gardens. But everyone knows that an outdoor wedding might not always work, especially because there are times when the weather does not cooperate!
Thankfully, you can still have the best outdoor wedding even if it rains. Just check out these 5 tips for a seamless outdoor wedding that you can enjoy even on a rainy day.
Set Up a Marquee
You really can't predict the weather. That's the reason why you should always have a Plan B – and that could mean setting up both an outdoor venue and an indoor option. But that would be too costly! Instead, why not set up a marquee?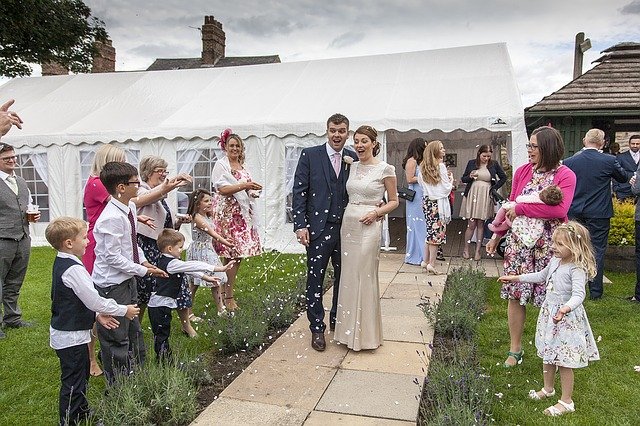 The marquee could be decorated as wonderfully as you can design it, while also providing a unique place for your wedding. It will actually make the wedding appear more exotic!
Bring the Outdoors In
Create the marquee in the outdoors theme to seamlessly blend with the beautiful setting. Instead of metal poles, use wood. If that is not possible, you can still decorate the metal frames and the venue in a woodsy, outdoor look.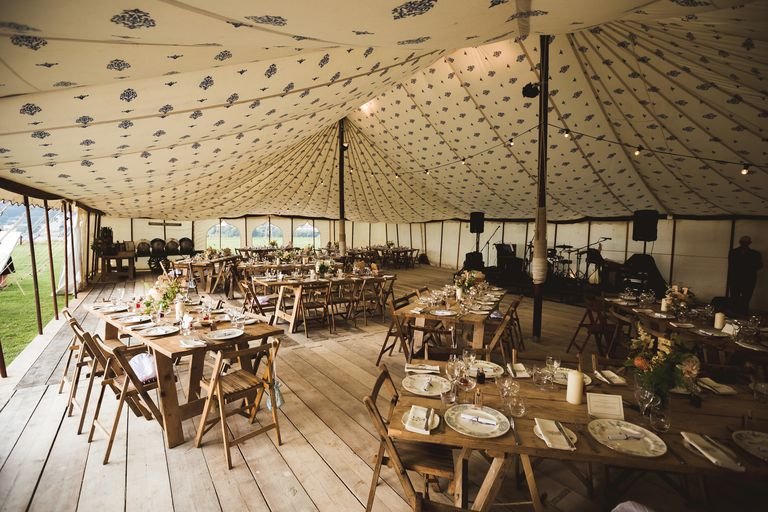 Photo credit: LPM BOHEMIA / House Beautiful
Less is More
A lot of brides think that the more they spend on decorations, the better the wedding venue will be. But sometimes, that might lead to too much 'clutter' and focal points. Remember, the focus of the wedding is actually on the bride, not the decorations on the table.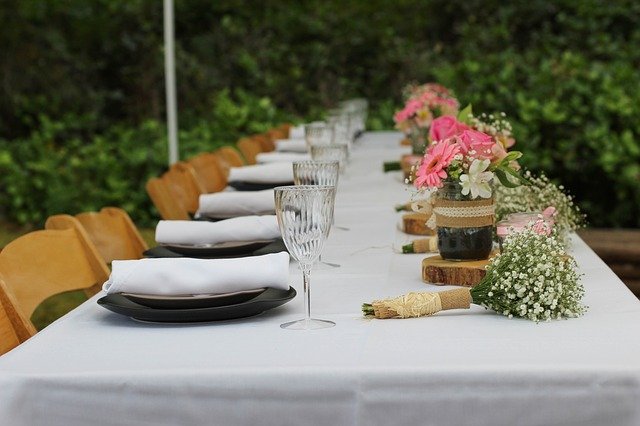 Do not overcomplicate the place with too many decorations and novelty. Flowers would definitely be great on the tables and around the venue, but you don't have to fill the tables and walkways with so many flowers that guests will spend more time perusing the beautiful setting instead of watching the proceedings.
Plan the Events Around the Venue
It is very important to visit the venue before you plan anything. With the wedding coordinator and decorators with you to help decide on things, you can plan out how many tables can the location accommodate, which part would the stage or presidential table be set up, what activities can be done at particular spots, and whether guests would still have space to move around.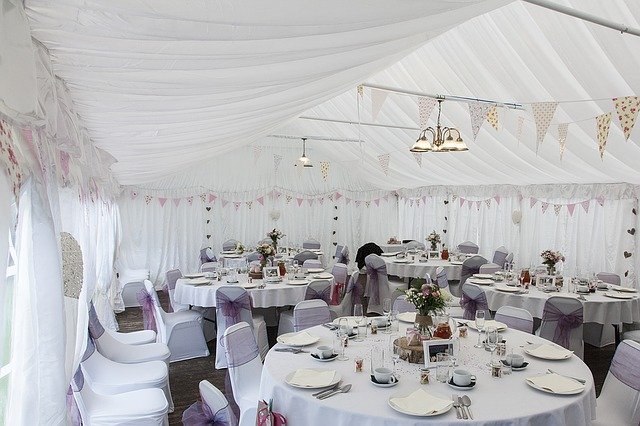 Set the Right Mood
Remember that an outdoor wedding might be too hot at noon time but there would still be plenty of natural light throughout the afternoon. However, the dusk brings darkness which could affect the venue. If you plan on your wedding so that it would end in a party in the evening, make sure to provide lights in the marquee.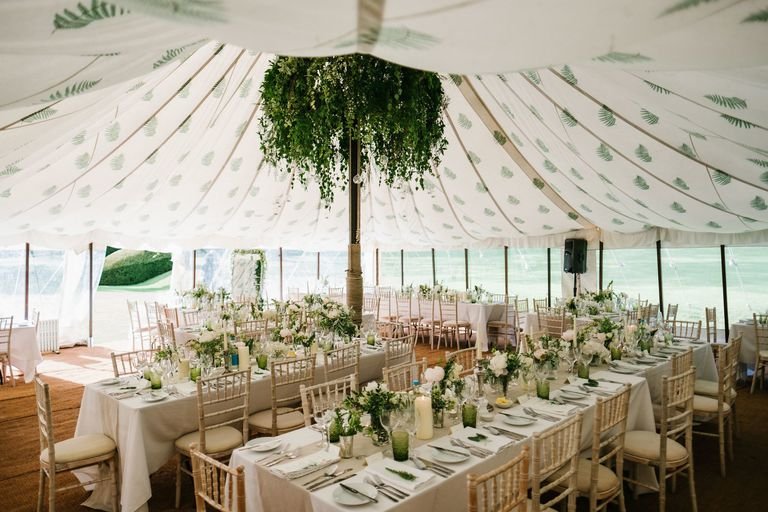 Photo credit: LPM BOHEMIA / House Beautiful
The wedding planner can help coordinate the sound system and lights to set the mood right for the solemn wedding ceremony and the fun party afterwards.