A bride decided to wear her grandmother's wedding dress from 1962 – and she even had a special 'First Look' photoshoot with her grandmother to surprise her.
When Jordyn Cleverly was planning her wedding to her childhood sweetheart Dakota Skye, she knew exactly what she would wear to the special event: her grandmother's wedding dress! But she did not tell 74-year-old Penny Jensen about her plans.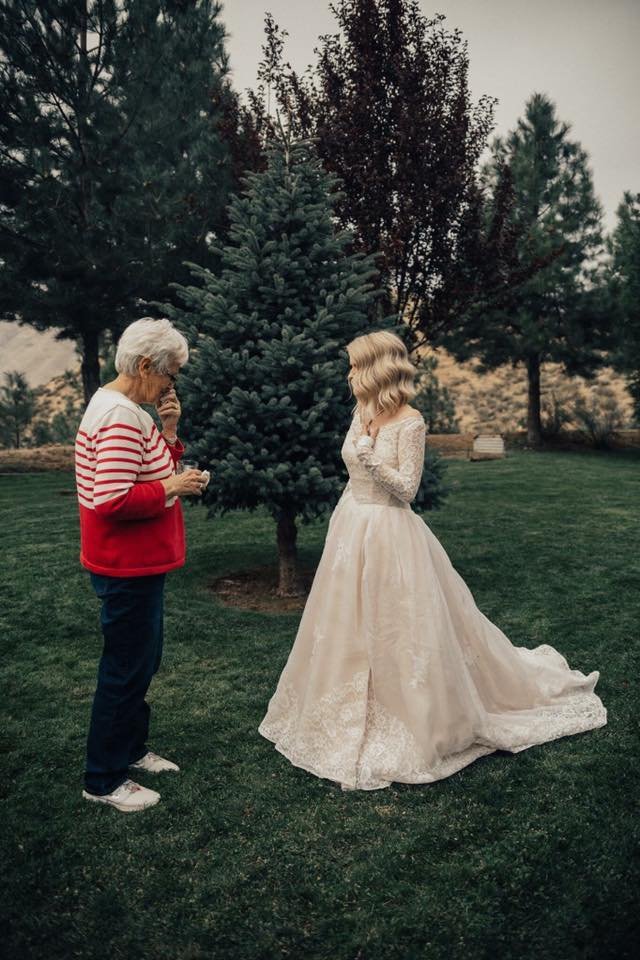 Photo credit: Kortney J Photo
According to Jordyn, her grandmother had no idea that she wanted to wear the wedding gown. The old lady had given the gown to her son many years ago, in hopes that her granddaughters might use them someday or that her daughter-in-law would use it for something.
"She said, 'Even if they want to cut it up and make a pillow, that's OK.' She didn't know that (Dad) retrieved it and we hung it in the closet," Jordyn shared.
In the days leading to the wedding, Jordyn decided to hold a special 'First Look' photoshoot. Instead of doing it with her groom, she had the 'First Look' with her grandmother.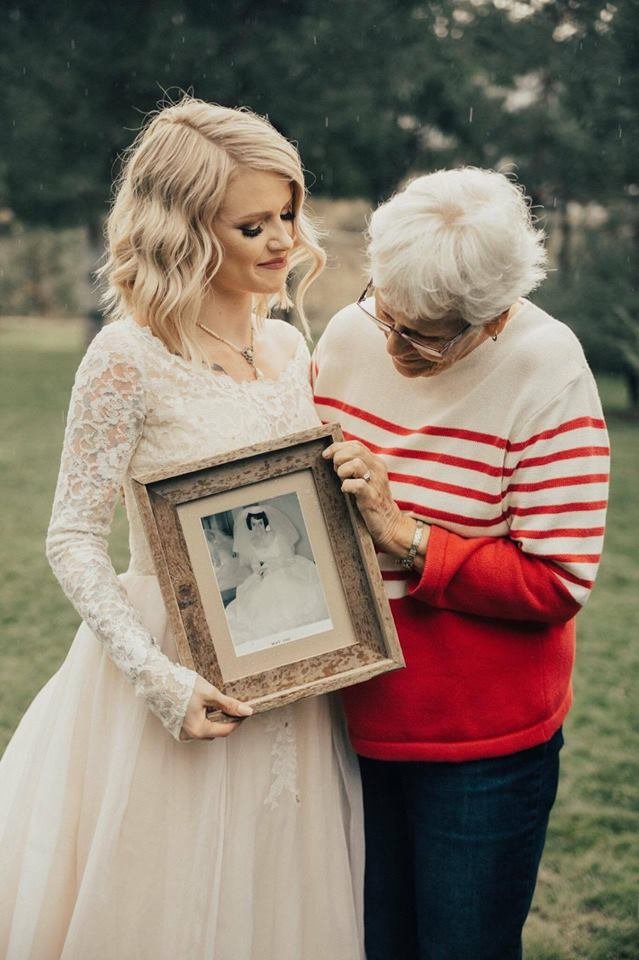 Photo credit: Kortney J Photo
On the eve of the wedding, the 23-year-old bride worked together with her friend, wedding photographer Kortney Szuch, for the photoshoot. While the family was having a pre-wedding party, Jordyn sneaked out to change into the dress while her friend asked her grandmother to go outside when she was ready.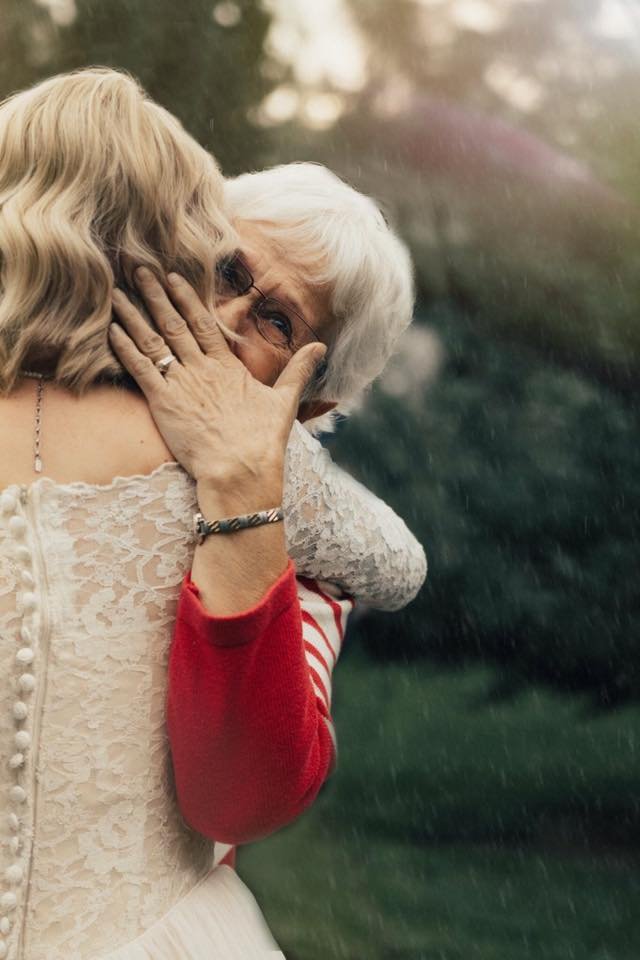 Photo credit: Kortney J Photo
The surprise was so sweet – and there were tears in Grandma Penny's eyes when she realized that the gown her granddaughter was wearing was the same gown that she had gotten married in back in 1962! Now a widow, the old woman felt honored that her granddaughter would choose to wear the gown, considering the many choices she had in her hands.
It was an extra bonus that Jordyn looked gorgeous in the dress and that it fit her perfectly!
Photo credit: Jordyn Cleverly / Facebook
What's the 'First Look' Tradition?
A lot of couples do the 'First Look' photoshoot for the groom to see his bride as she would appear on their wedding day. This is a modern tradition because in the past, the groom is not allowed to see the bride in her wedding gown until the day of the wedding.
During the 'First Look', the couple get to enjoy a photoshoot in private. This also gives the groom privacy to react to her looks, especially because a lot of grooms feel emotional as they see their brides for the first time.