All weddings are beautiful, but, sticking too much to tradition, they can also be so conventional and ordinary. While many of us dream of having a unique and memorable wedding, it is actually quite hard to pull away from the usual traditions. For the brave souls out there who really want something different, here is a fun idea: colored wedding dresses!
We absolutely love attending weddings and while brides always look lovely in white wedding gowns, have you always wondered to veer away from the ordinary? A non-traditional colored wedding dress will surely draw oohs and ahhs from admiring wedding guests.
To help soon-to-be brides, here are colored wedding dresses that will surely make your wedding day extra special! Get inspired and feel confident to show your own style.
Boho Wedding Dress
Beach destination weddings are definitely a favorite! With this pink colored boho wedding dress, you can enjoy a laid-back ceremony by the beach.
Simply let your hair down in soft waves and put on a colorful flower crown. Lastly, don't forget to wear a comfortable pair of ankle-wrap sandals to complete your romantic look. White is also okay for a boho style, but it is the casual wedding dress look that makes it appealing.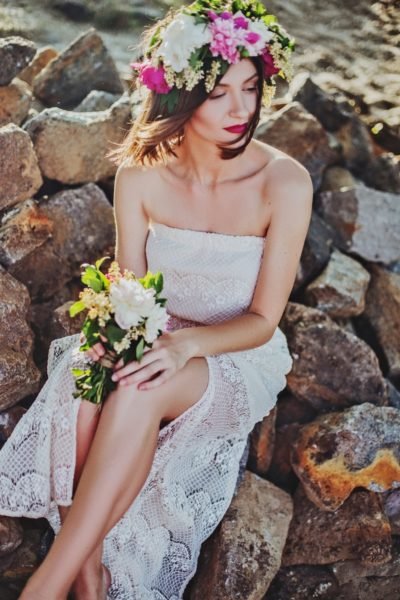 Princess or Ball Gown Wedding Dress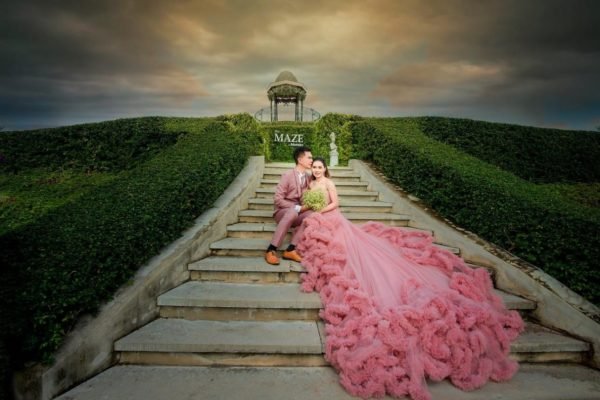 If you ever want to feel like a queen or a princess, there are endless ways to wear a ball gown at your wedding. The best part about this type of colored dress is that you can look like an actual Disney princess!
Just think of Belle in a yellow gown or Cinderella in a blue dress. Whatever color, one theme runs through it – they are all ball gown wedding dress type. So stunning and elegant!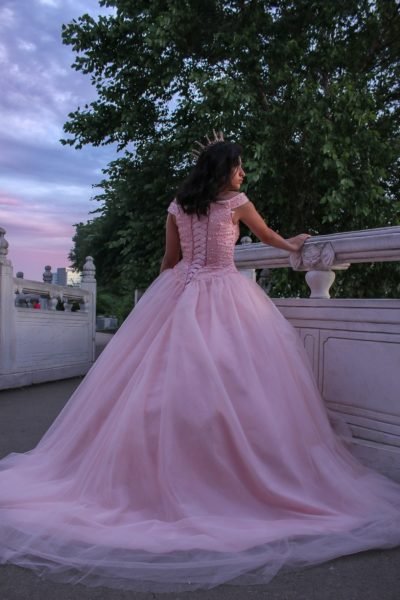 Royal Wedding Dress with a Twist
Speaking of royalty, who can ever forget the classic dress that Meghan Markle wore on her wedding? It was a very simple yet beautiful gown that will simply stand the test of time, a classic neckline, long-sleeved wedding dress.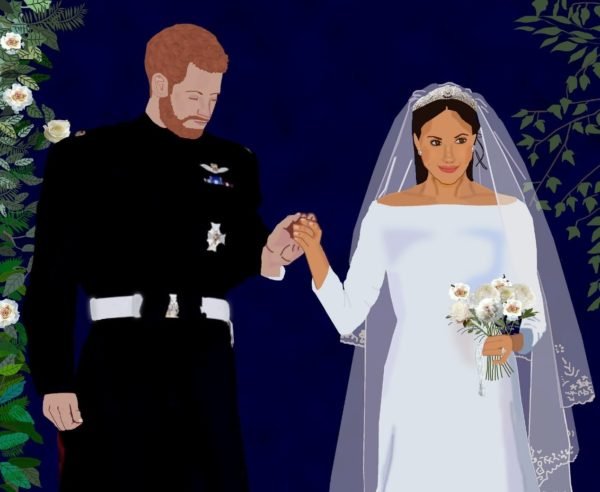 Or that Kate Middleton wedding dress, with the classic and regal look: a V-Neck line, long sleeves made of lace and a slim top, similar to the one below, which would also look stunning as an ivory wedding gown: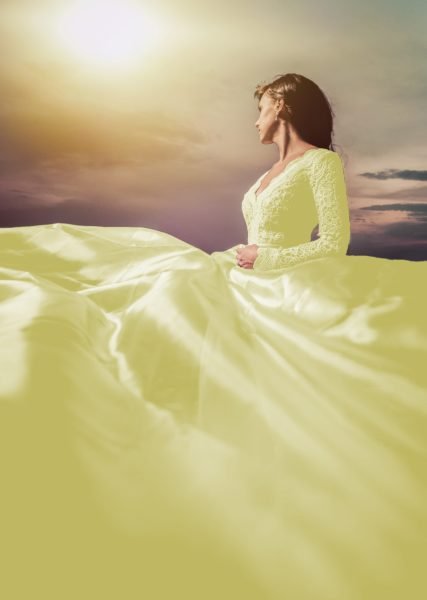 Recreate the royal style with a twist by wearing a full-skirt lace wedding dress with sleeves in a different color. Light blue, light grey, or baby pink will definitely look fancy in this style.
Black Wedding Dresses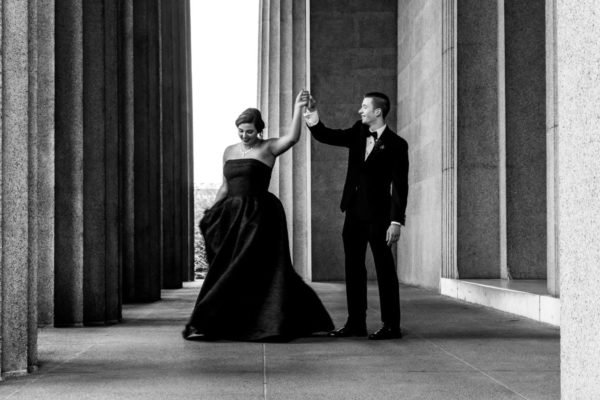 Challenge the norm by wearing what most people would never dare – a black wedding dress! Black is such an elegant color and it takes a daring but classy couple to rock this motif.
If you want, you can even ask all your guests to wear white or red outfits to make you, the bride, stand out! There is no doubt that it will be THE wedding to remember.
Colored Off the Shoulder Wedding Dresses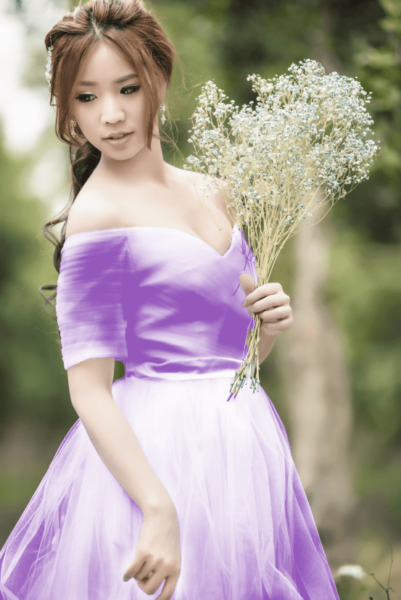 An off-shoulder yellow wedding dress can make you really stand out.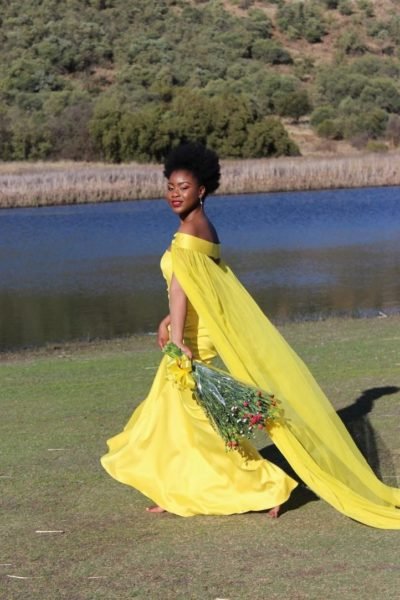 An off the shoulder wedding dress is perfect for brides who want to show some skin while still remaining classy and modest. It is very trendy and fashionable nowadays, so it will be very easy to find one that can fit your body type.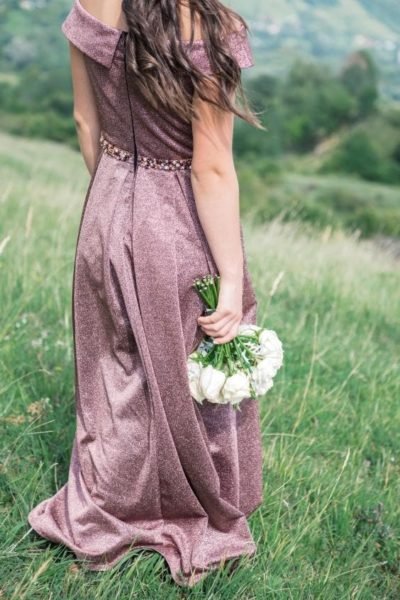 Since there are a lot of variations under this style, your bridesmaids can also wear colored off the shoulder dresses on your big day.
Mermaid Wedding Dress
For the bride who wants to show some curves, a mermaid style wedding dress would be best.  The right color and style can make you look very modern, stylish, and attractive.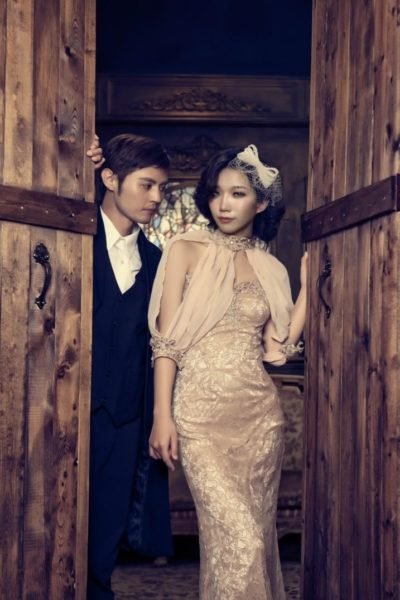 Blue Wedding Dress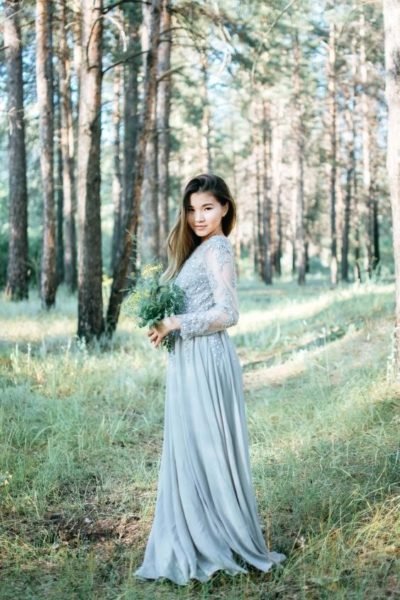 Wear something new, something old, something borrowed, and make your wedding dress blue!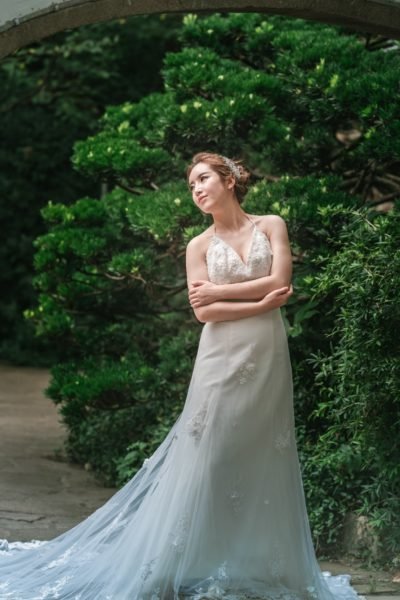 This is definitely a good color choice for brides who want a dreamy, ethereal look – such as the gown above with a gradient color. For beach weddings, choose light or powder blue to perfectly match the color of the sea.
Sexy Red Wedding Dress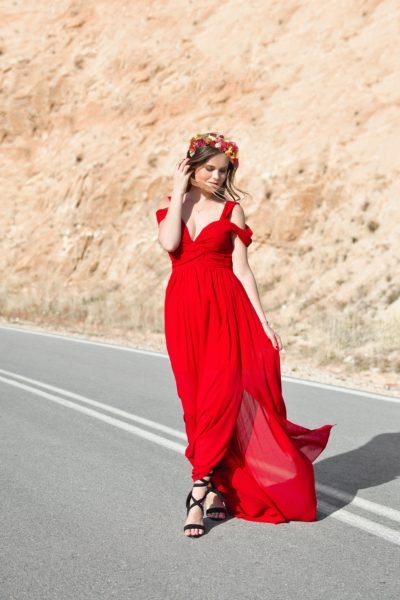 Women naturally want to look sexy and confident on their big day. In fact, your wedding is the perfect opportunity to wear something sexy and daring because all eyes are on the bride.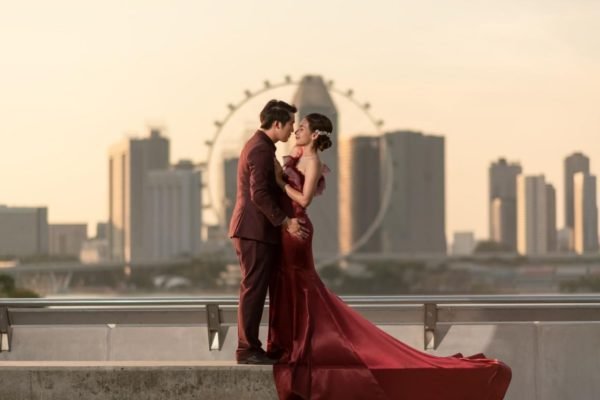 Indeed, there is no bolder color that can translate to sexy other than red.
This color just automatically makes women very attractive. Other shades like burgundy and maroon can also deliver the same effect.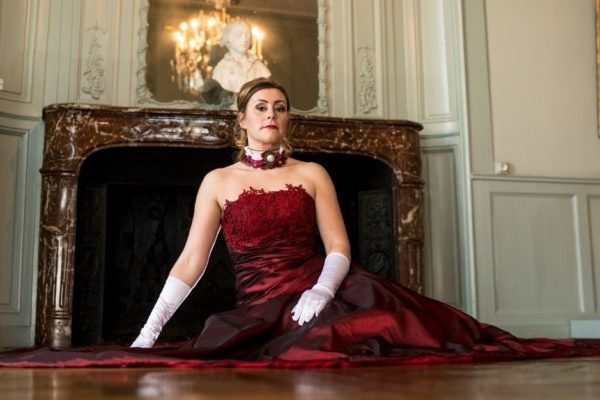 Pink Wedding Dresses
For brides wanting a more subtle and subdued version of red and veer away from it with a more feminine touch, here are pink wedding dresses that you simply can't ignore!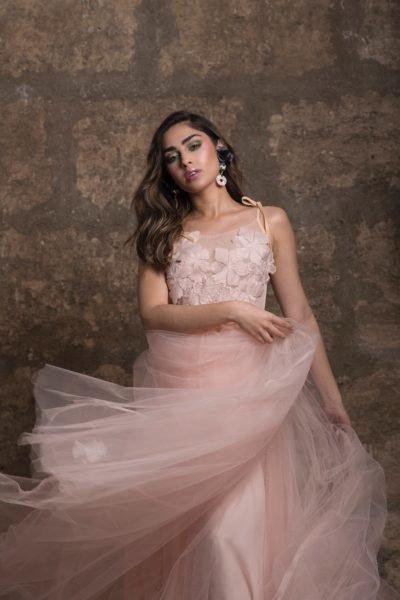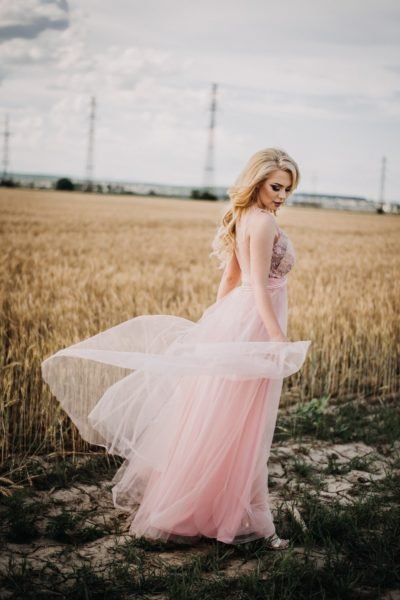 Lavender and Shades of Purple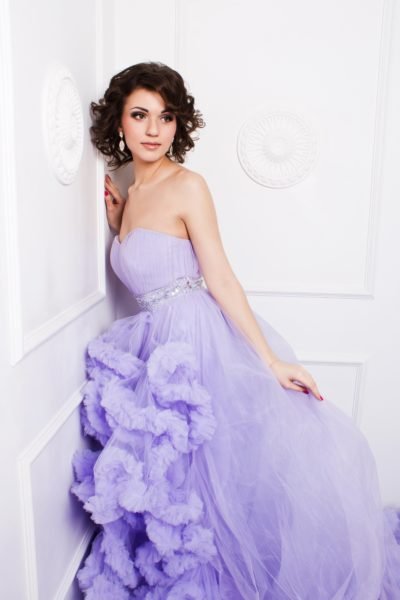 A purple wedding dress exudes such femininity and it perfectly suits the romantic bride. Here is a better idea: fill the hall with fragrant lavender scents to delight your guests.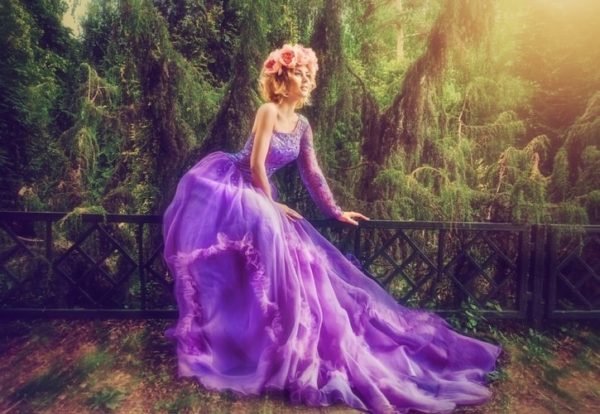 Other shades of purple would also look really nice especially if you pair it with mint green. Just be careful on choosing the tones of your wedding to make sure the colors don't clash.
Green
Speaking of green, there are awesome and dramatic green wedding dresses and rightfully represents the color of life, of nature, energy and renewal.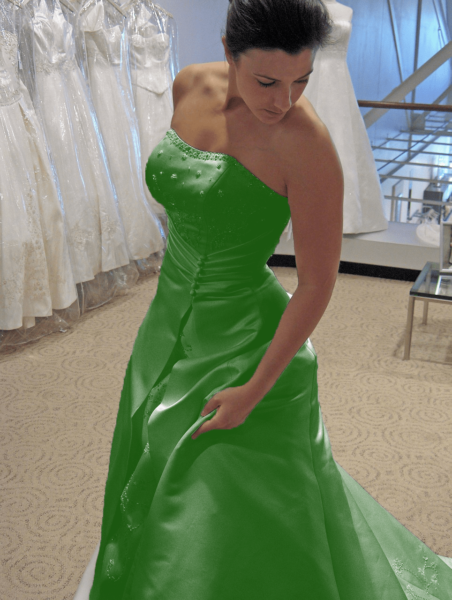 Green is also associated with growth, freshness, safety, fertility, and harmony. What green also symbolizes in the modern world is money, finances, banking, and ambition.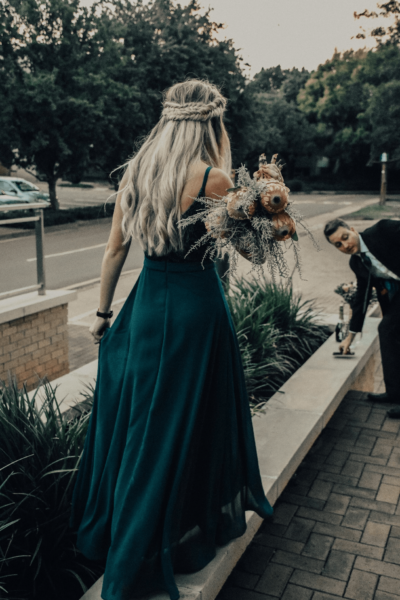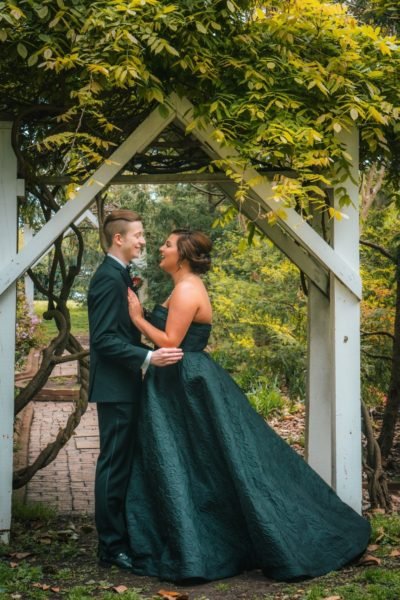 Summing it all up, green represents everything a married couple would want, and It would be nice to start it off with a green wedding motif.
Grey
Grey wedding dresses are for those brides who aren't quite ready for strong colors and would prefer to stay a bit on the white side – but with a twist! Look at these grey bridal ensembles: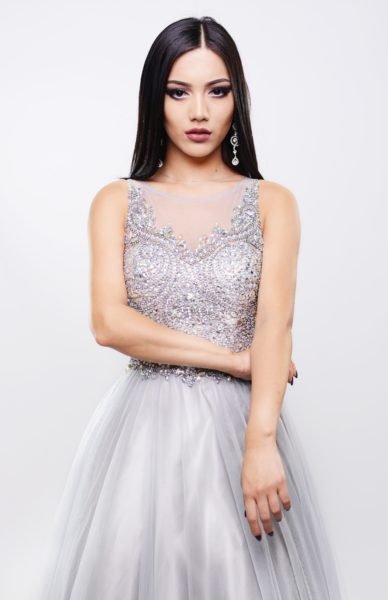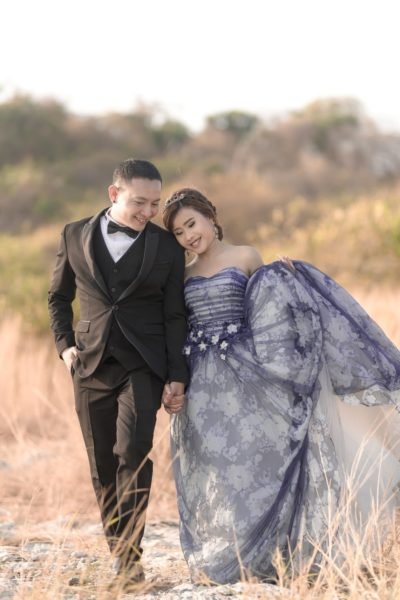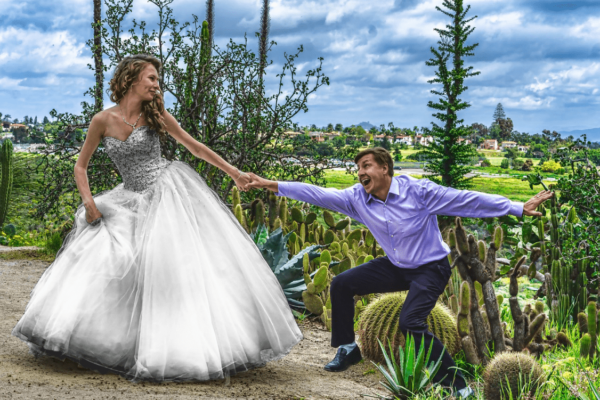 Colored Wedding Dresses are In!
Seeing all these colored wedding dresses, it can be so difficult to decide and you are probably thinking how you wish you can have several wedding ceremonies and wear them all!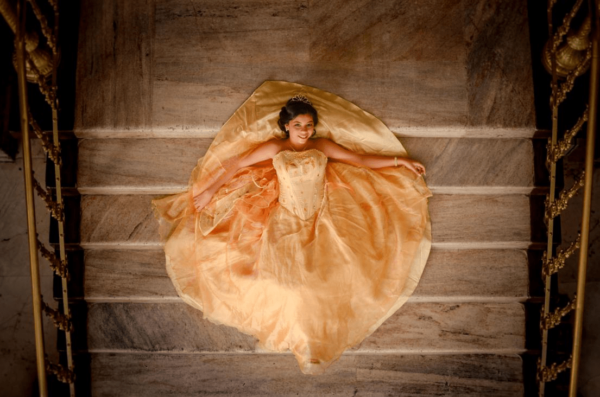 Why limit yourself to traditional, conventional white wedding gowns? There's so much life in colors and being unconventional will be a great surprise to your wedding guests. It is your day after all, so go wear your favorite color and express yourself!
So which one will yours be?