In weddings, you have to set aside a good amount of your budget for the photography and video coverage to ensure that those memories can last a lifetime – and that you can have great photos of the big event to look at from time to time.
In the Philippines, here's the average cost of the wedding photography packages. Take note, however, that the final amount will still depend on a lot of factors, including location of the photographer and location of the wedding, what package you get, how many hours the photographers are expected to cover, and other factors.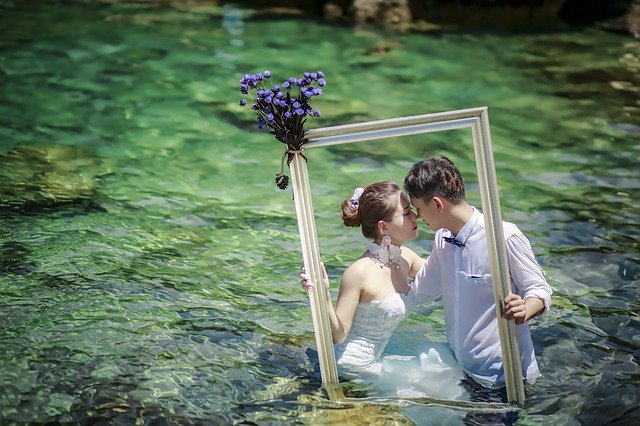 In provincial areas, many wedding photographers can be hired for as low as Php20,000 a package – and that already comes complete with digital photo coverage, with high-resolution photos and videos, same-day edit (SDE) video of wedding highlights to present at the reception, a select number of printed photos, and a digital/USB copy of raw images and videos.
Usually such a package will involve just 1 photographer and 1 videographer; however, well-known photographers might not offer packages this low.
For a package of Php50,000, you might already get a team of photographers and videographers, with more printed photos, possibly a blown-up picture in a wooden frame, photo guestbook, and digital/USB copy of photos.
In Metro Manila and other big cities, expect to pay an average of Php75,000 for a basic package for high-quality wedding photographers. For top-quality packages, the price can go as high as Php120,000 or more!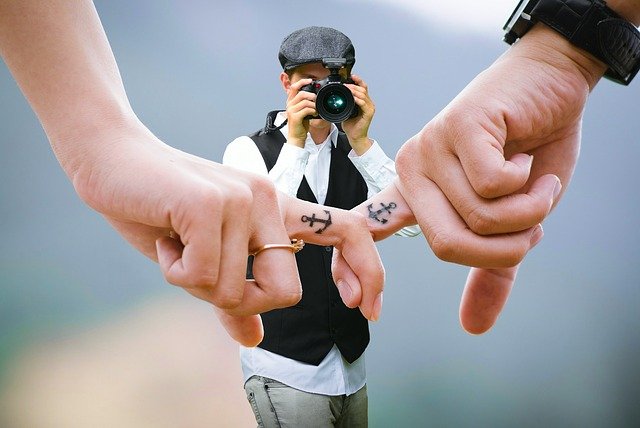 Take note, also, that most photographers will charge extra for out-of-town locations. The couple is also expected to pay for their transportation, hotel, food, and other incidentals.
How to Choose the Right Wedding Photographer?
First, know your budget. How much can you really afford? Hiring the best photographers often ensure you get the best photos, but that could easily mean spending more! However, hiring cheap photographers might cost you less, but you might regret your choice after you see the pictures!
If you can, hire the best photographers and simply pick their cheapest available package.
Second, check the package. You might not really need all the bells and whistles that the photographers offer! More often than not, the newlyweds would love to have excellent photos that they can print for the album and also share on social media. The others, such as magnetic guestbooks, don't matter much.
Third, research. Make sure to check the sample photos taken by the photographer. Also check the reviews.
Fourth, once you picked the photographer and the package, meet up with them personally and discuss what you want. Make sure to have everything smoothed out before you sign the contract and give the downpayment.