Hello Kitty is part of everyone's childhood, and everyone's feline best friend is making its way into the wedding scene.
In Japan, the list of anime-themed wedding options is increasing. What else can make it more fun and exciting than to dress up as your favorite anime character and be surrounded with all things that scream 'anime' while you are getting married to the person you love?
Aside from Pokemon and Final Fantasy wedding themes, Japanese, or anybody for that matter, who want a Hello Kitty wedding is welcome to have one inside the one and only Sanrio Puroland.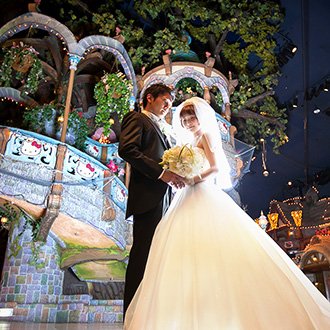 Photo credit: Sanrio Puroland
If you are thinking about a destination wedding set in Japan, combining it with a Hello Kitty theme will only make the entire experience uniquely memorable.
For about 280,000 yen ($2600), a couple dreaming of a Hello Kitty wedding inside their whimsical world will have the chance to live out their dreams.
The package includes a wedding host; music and lights; rental for the wedding dress, tuxedo and other accessories; hair and makeup assistant; and a marriage certificate.
The couple won't have to be bothered by setting up or decorating the place, as it is already pretty enough for the pictures. Talk about Instagram-worthiness!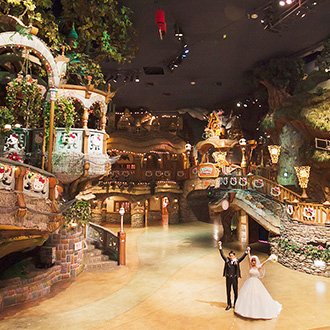 Photo credit: Sanrio Puroland
The wedding will take place in the Fairy Land Theater, the use of which is already included in the package. This is where the Sanrio characters perform their live acts. Hello Kitty and Dear Daniel will stand witness to the wedding ceremony.
If the wedding takes place on the weekend, the couple will need to add an extra 21,600 yen ($199) for the package cost.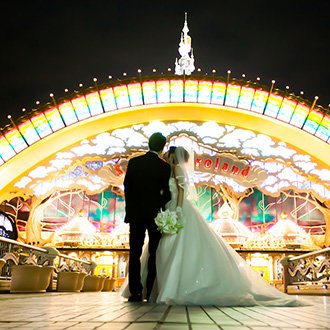 Photo credit: Sanrio Puroland
Other fees
Charges that have to be paid which are not included in the package are park entry tickets for wedding guests, photography, and styling for the groom. The couple will also have to find another venue for the wedding reception.