These days where modern vehicles can easily bring couples to the church and to the reception venue, it's amazing to see unique vehicles that some couples choose for their wedding. Take for example the carabao-drawn carriage in Iloilo City that got netizens' attention.
Shared on Mitchell Artworks, the photos showed a couple sitting in a makeshift carriage that had a white cloth canopy and decorated with flowers. But the star of the show is the carabao that pulled the newlyweds' carriage.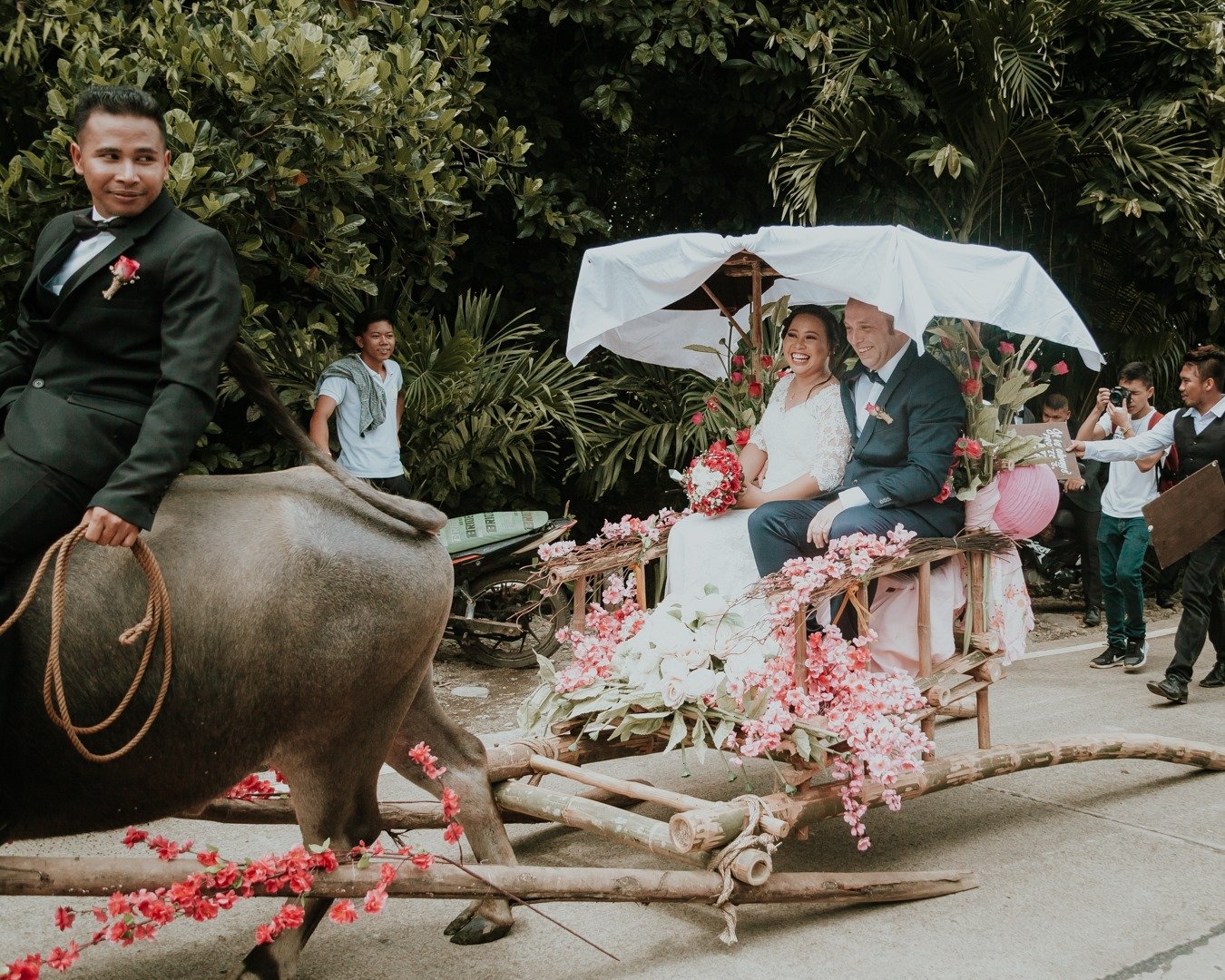 Photo credit: Mitchell Artworks / Facebook
Long recognized as the National Animal of the Philippines, the beast of burden is not exactly a popular choice to bring a couple to their wedding, but this one made waves on social media.
People were greatly impressed that the couple decided to pick the carabao-drawn carriage as their vehicle for the wedding – and many pointed out that these two could probably afford the best vehicles, considering that the groom is a foreigner.
Others pointed out that though the carabao-drawn carriage was simple, it was better than having a regular vehicle because it made the wedding unique and more memorable. After all, the wedding would not go viral if they had chosen a car as their official vehicle!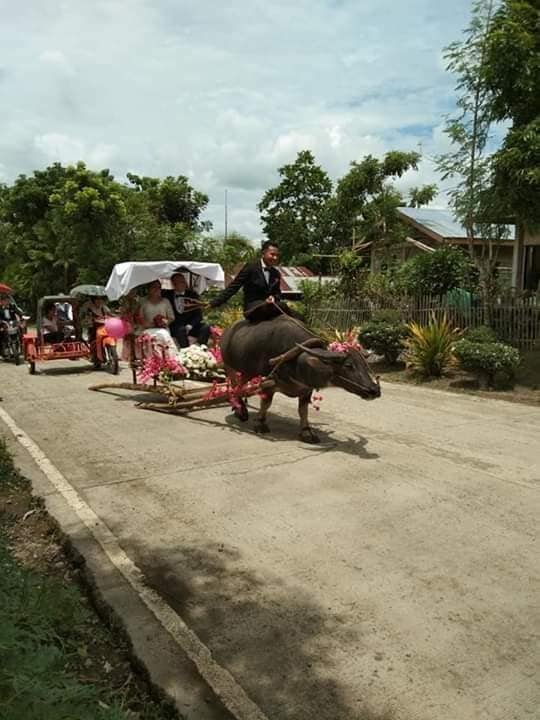 Photo credit: Hello Iloilo / Facebook
The couple were identified as Amfe Jane Gallaza (Ilongga) and Martin Poulsen (Danish) who tied the knot on Saturday, July 13, at Cubay Evangelical Church in Bingawan, Iloilo.
How to Pick a Unique Wedding Vehicle
Do you want to stand out with you're the vehicle you ride in for the wedding? There are actually many ways to do that; the key is to choose something that you know isn't commonly used by most people in their wedding.
Some samples are: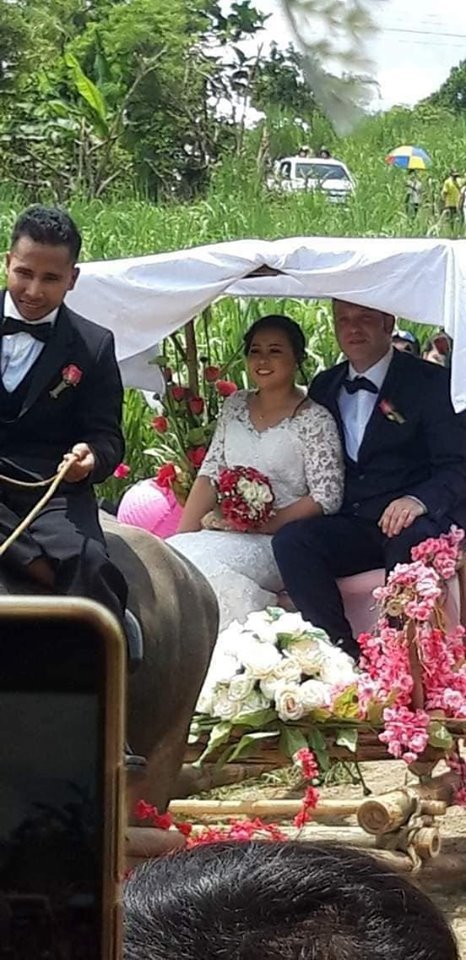 Photo credit: Hello Iloilo / Facebook
Carriage drawn by an animal (usually a horse but could also be a carabao, just like the example above)
Vintage cars
Jeeps
Pickup truck
Golf cart
Helicopter
Any vehicle that is popular in your area but not used someplace else (such as a tuktuk)