While weddings are one of the happiest moments in a couple's life, it is also a bittersweet time for parents as they acknowledge that their kids have grown up and are ready to start a new life, yet they are also finding it difficult to let go.
After all, they spent so many years caring for their baby, watching him/her grow, and being there nearly 100% of the child's life; but during the wedding, parents know they have relinquish this closeness with their child who now gets to enjoy a new chapter in life.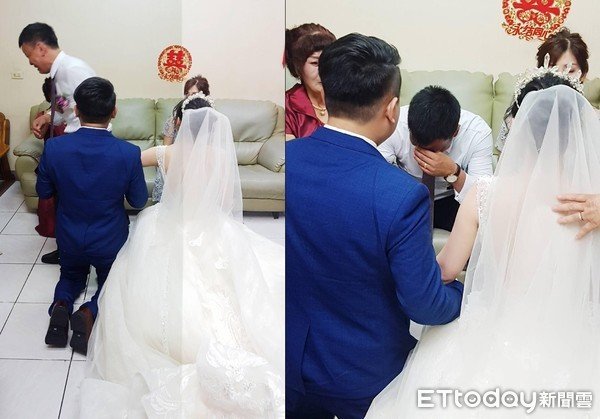 Photo credit: ET Today
This is the reason why a lot of parents cry during weddings.
Recently, a dad went emotional as his daughter and her new husband asked for his blessing. He broke down in tears – and it's the sweetest moment the internet has seen for weeks!
The wedding happened last July 21 somewhere in Taiwan. According to the bride who shared the photos on her Facebook account, as reported by ET Today, she and her husband went to her parents' home for the traditional morning session.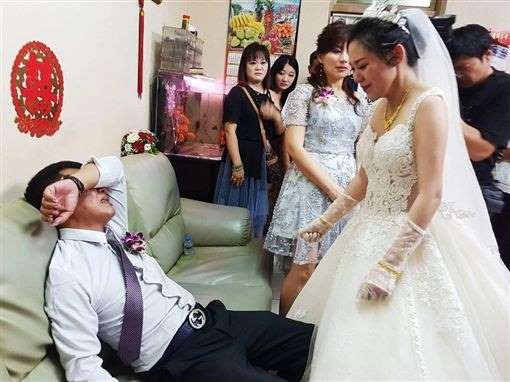 Photo credit: ET Today
After the rituals were completed, the bride and groom knelt in front of her parents as a sign of respect and asking for blessing. Her dad gave them his blessing, but when it was time for them to get up, he suddenly cried out, "Don't go!"
It was at this point that her dad began to cry uncontrollably. He collapsed on the sofa, covering his eyes with his arm as he cried his heart out. Awwww. Poor dad…
Everyone in the room was moved by the father's obvious heartbreak, even as the bride gave her dad a big hug. The two shared an emotional embrace for a long time before the dad finally got himself together.
"I hope that you will be very happy with your husband," the dad told his daughter, before giving his blessing to the couple.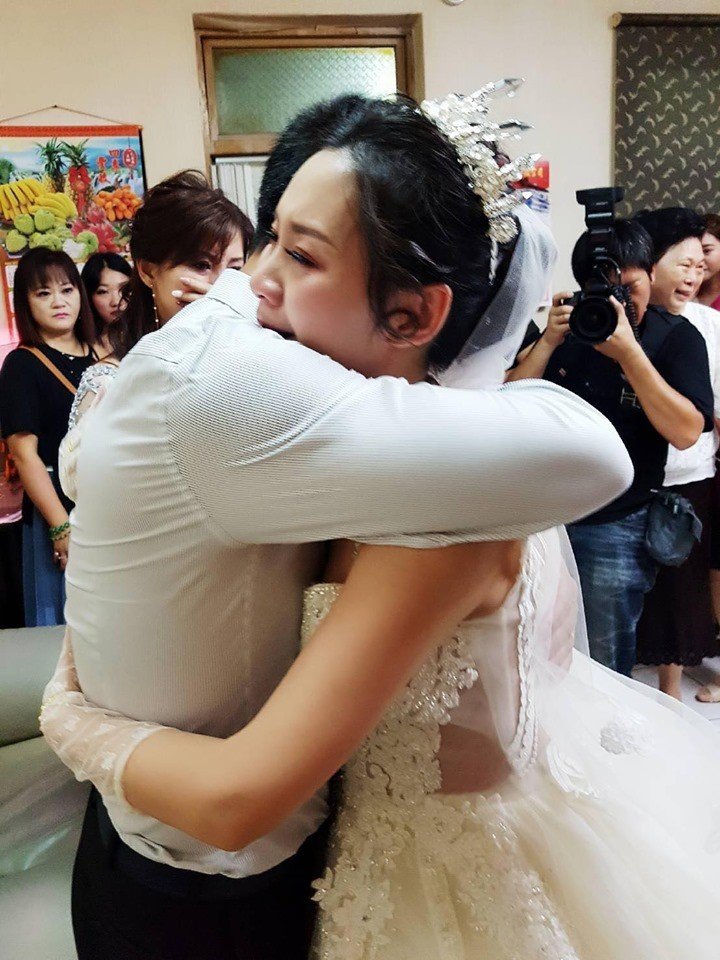 Photo credit: ET Today
A lot of netizens were touched by the dad's emotional breakdown, knowing that he had a hard time letting his daughter go…
Do I Need to Follow Wedding Rituals?
While many modern couples these days don't believe in superstitions and doing rituals, you might considering following wedding rituals in your country or religion. This often brings the two families together. Many parents feel insulted when their children don't follow the rituals.