Two doctors who recently got married gave first aid kits as wedding favors – and many of their guests dub this as the "most useful wedding souvenir" they have ever received! Wow.
Wedding souvenirs or favors are given by the couple to their guests as a memento of the special occasion. Every couple has the freedom to pick what wedding favors to give their guests; though many choose to give something that is in line with the overall theme or just something that they thought might be great to give out.
See: Brazilian Model Gets Married at 7-Star Hotel in Dubai, Gives Away iPads as Souvenirs
Newlyweds Hazirah and Affan are both doctors. While they can choose many other options as wedding favors, the two decided to give something that their guests can actually find useful and is in line with both their professions.
Photo credit: Twitter / @mijetspie
Each of the beautifully designed mini first aid kit contains paracetamol, a basic over-the-counter medication that is among the most common ones bought by people. There's also a sachet of alcohol swab and some adhesive bandages for small cuts.
A lot of netizens admired the gifts, with many saying that the two had a clever idea.\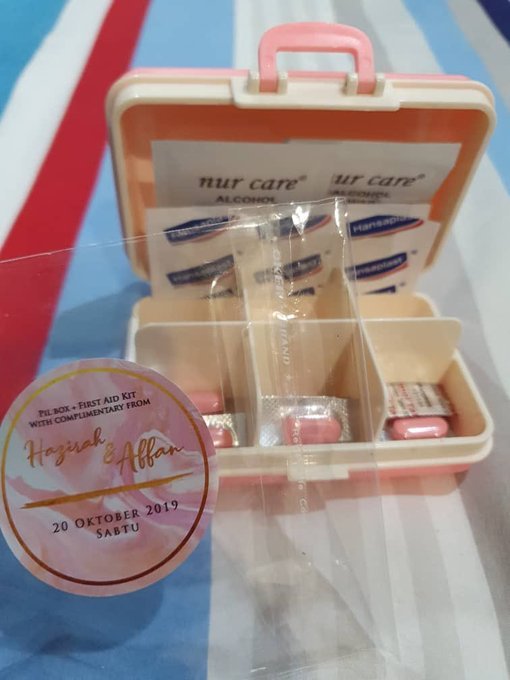 Photo credit: Twitter / @mijetspie
"And they don't even have to put the Dr title," one netizen cleverly pointed out.
Impressed by the useful yet also quite adorable first aid kit that these two doctors gave out as wedding favors, a lot of netizens commented that they think the souvenirs are cute and they wished to get their hands on those boxes, too.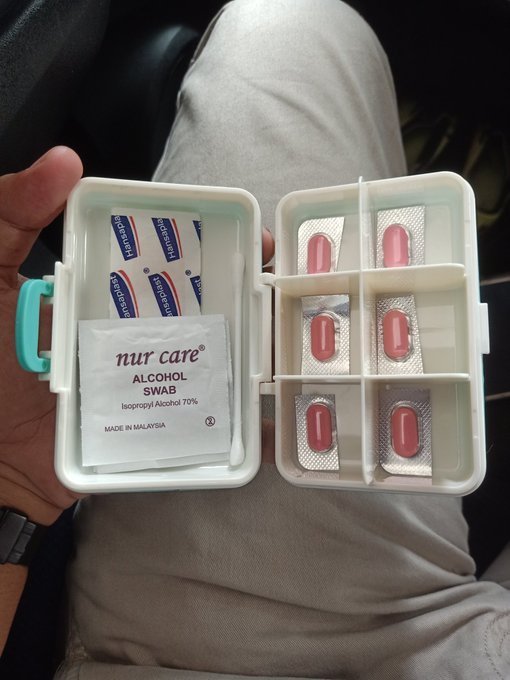 Photo credit: Twitter / @_affsff
Others shared that they were inspired by the doctors' idea and would also find something that would beautiful represent their wedding. Truly unique but beautiful, the first aid kits really made these doctors' wedding extra special.
Photo credit: Twitter / @_affsff
Popular Wedding Favors
The following are popular as wedding favors:
Printed glass
Box of scented candles
Personalized décor
Homemade soap
Garden and flower seeds
Monogramed towelettes
Stylish box with small gifts or treats