Planning a wedding is a huge task. For a couple who are doing everything on their own, it is necessary to set timelines and strictly stick to it. They need to book the venue ahead of time, as well as the caterer they had in mind. They need to make appointments with the stylists, designers, florist, etc. There are a lot of things which needs to be done at a specified time. Otherwise, it will be too late or too early. One of those is sending out wedding invitations.
Some of us might think that determining the right time to send out invitations should be the least of all the concerns. Anyway, invitations only inform your potential guests on when and where the wedding will take place. But that is not a good way of looking at it.
Wedding guests need to prepare, too
Inviting people to a wedding or any event means that they are special and the couple wants them to witness such a milestone. It also tells them that the couple wants to celebrate with them and be part of that unforgettable event.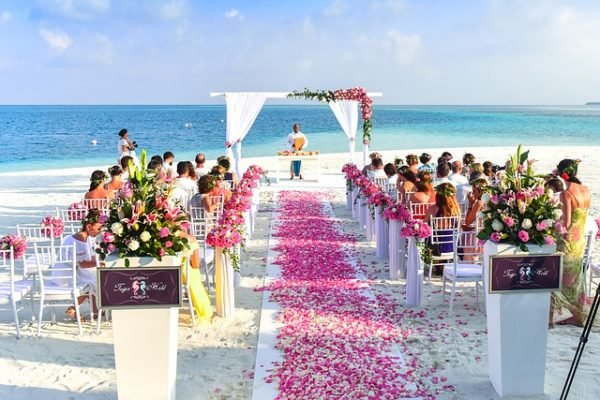 However, the guests should also be given sufficient time to prepare for the wedding.  They want to look their best, too. They need time to find that wedding present that will show just how special the couple is for them. If they are coming from a far place, they will need time to plan their travel and find a place to stay. Admittedly, it a bunch of work for them, as well, and they need ample time to make sure that attending the wedding will not become a burden for them.
Knowing the exact number of visitors coming is also essential in determining the amount of food and drinks to be served during the reception party and if the venue is big enough to accommodate such some guests. They are also important in organizing seating arrangements and labeling placement cards.
So, when is the proper time to send wedding invitations?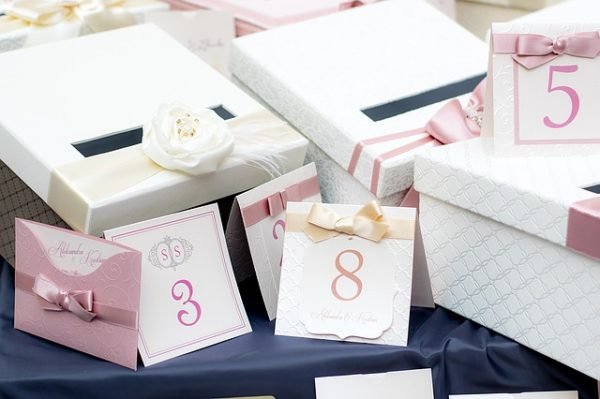 It is important to note that there are several types of invitations related to the wedding that must be sent out. As they serve different purposes, the timelines for sending them out also differs.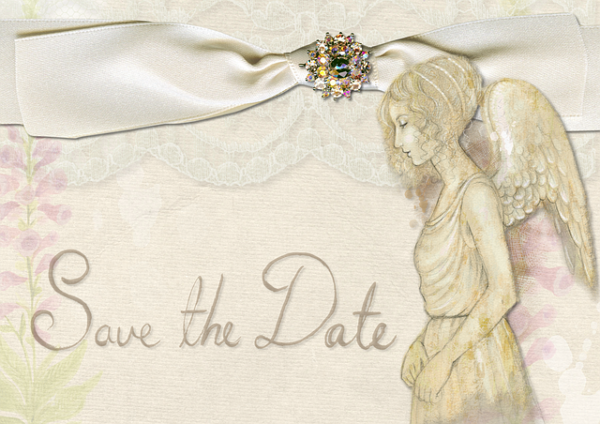 Save-the-date cards
Save-the-date cards are sent four to six months before the wedding, or even earlier. Though these cards are optional, they serve as a soft reminder of the wedding date. They are essential, though, for a destination wedding that requires more extensive travel and accommodation arrangements.
Bridal shower invitations
Between six to eight weeks before the actual event is the best time to send out bridal shower invitations.  More often than not, this event is organized by the bridesmaids and the close relatives and friends of the bride. Just keep in mind that everyone invited to the bridal shower should also be invited to the main event, which is the wedding itself. It is best to keep the number small and invite only those who are close to the bride.
Wedding invitations
Wedding invitations for guests living within the same locality should be sent at least eight weeks before the wedding but no later than six weeks before the event date.
Sending wedding invitations ten to twelve weeks before the event is required when inviting guests who will be coming from another country or out-of-town. That amount of lead time is enough for them to book tickets, take a leave from work, arrange accommodation for their pets, or do whatever they need to do so they can have their peace of mind once they leave town for the wedding.

Rehearsal dinner invitations
Three to six weeks before the scheduled date, invitations for the rehearsal dinner should be sent out. Rehearsal dinner usually takes place the night before the wedding. It is a nice gesture to invite everyone participating in the wedding, including their spouses or dates and even those guests from out-of-town.
Thank you cards
Let us not forget the thank you cards. Send thank-you cards within two to three weeks after receiving gifts during the engagement party. Send thank-you cards as soon as possible after receiving gifts before the wedding date. The couple has three months to send out thank-you cards for gifts received on the wedding day itself. Lastly, send thank-you cards within two to three weeks for gifts received after the wedding day.