Everyone knows how difficult it can be to find that perfect wedding dress that would suit everything you wish for in a dress – and the difficulty increases several times over for plus-size brides! Even with so many available styles, designs, and sizes in most shops, a lot of ladies often have to go hunting for a dress in at least 5 stores before finally finding the dress of their dreams.
If you're a plus-size bride, here are top 5 shopping tips to help you find that perfect wedding dress to wear for your dream wedding…
Call Wedding Shops Ahead of Time
You don't want to waste your time traveling to some far-off wedding shop, only to be told that they have no wedding dresses available for your size! These days, it is easy to find wedding shops online. Make sure to call or message them first before heading out. Don't forget to tell them your dress size so they can check whether they have some available.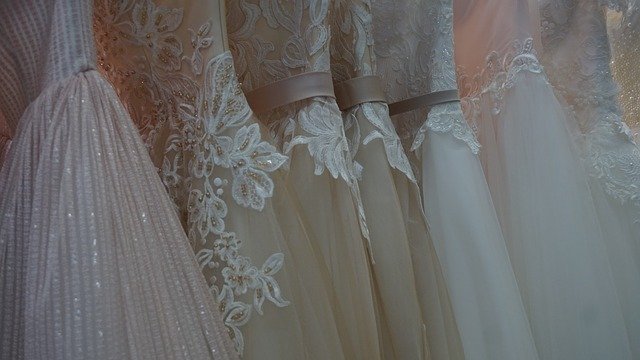 What's great about doing this, actually, is that they might already have the dresses ready for you to try on when you arrive. Personalized service, huh?
Don't Close Your Mind Off Other Styles
Some brides have this dream design in their mind but finding that particular dress might not be as easy as you think. Be open to different styles, even if that means wearing a strapless dress to your wedding! A plus-size bride in a strapless dress? Why not? It can be better than you expected…
"I've had so many curvier brides say they don't want a strapless dress, but then find a dress that fits them and gives them the right support, and nine times out of 10, they fall in love and end up with a strapless dress," said wedding style expert Julie Sabatino, founder of The Stylish Bride, on Brides.com.
Wear Your Wedding Day Undergarments While Shopping
Let's face it, a lot of brides want to look their best on their wedding day! Thanks to trendy undergarments that effective help tuck your tummy and help you look better, that's actually possible. To achieve the best effect, it is best to wear your wedding undergarments while shopping – so you can have that perfect fit and know exactly how the dress will look in the final fitting.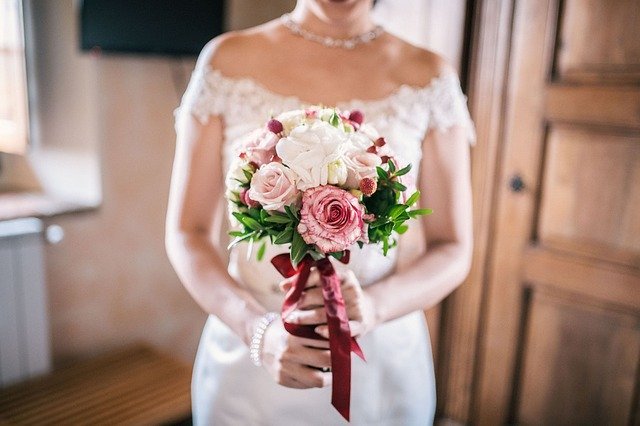 Bring a Shopping Buddy
Sometimes, finding the right wedding dress can be overwhelming, especially when the shop offers a lot of choices. Bring a shopping buddy to help you decide, but make sure that it's someone who has your best interest in mind.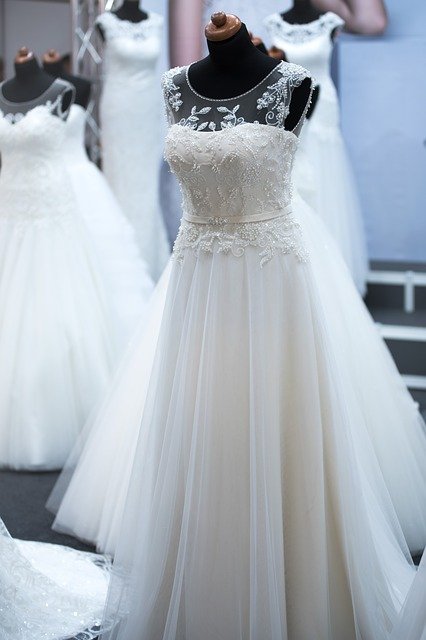 "You want your shopping buddy to be someone you trust and someone who listens to and supports you but isn't going to overly sugar coat things or try to sway you into decisions you might not feel comfortable with. Bring the person who wants you to feel confident and look great on your big day," Sabatino advised.
Be Open for Alterations or a Custom-made Dress
Sometimes, you might find the dream outfit, but it turns out a bit loose on some spots and tight or just right on others. If the shop offers alterations, you can accept their offer.
But you should also be open to the possibility that you might not be able to find a ready-made dress from the shops and you have to get a custom-made dress. While that is likely to cost you more, the good news is that you can pick the design you've always had in mind – and it's sure to fit your perfectly.