Shallon Hunter from Austin, Texas follows @provencepoiriers in Instagram, an account that documents the renovation of the 18th-century farmhouse in Provence, France. According to her, she loved the owners' taste in everything—from antiques, to paint colors—and that the gardens are gorgeous. She fell in love with the estate known as Les Mas des Poiriers but thought that she would never see that place in real life.
However, Shallon's fantasy came into life on 9 September 2018, when she, together with the love of her life, Brian Manion, took a vow of marriage in the gardens that she thought she would only see in Instagram.
Photo credits: Ross Harvey
The couple and all of their 118 loved ones who came to witness their wedding were treated to a long weekend of what they called as a 'true Provencal experience.' For three days, the couple held several parties and adventure leading up to the main celebration.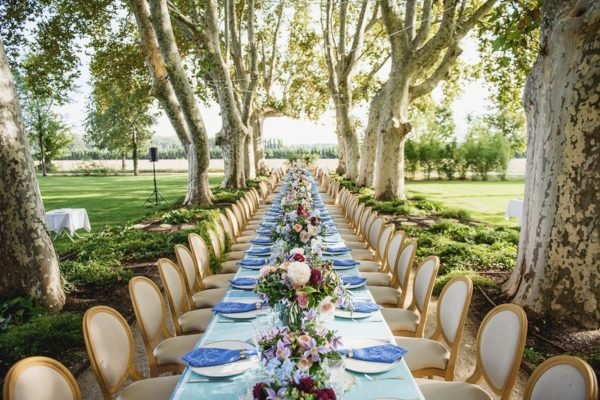 Photo credits: Ross Harvey
They kicked off the festivities through an intimate rehearsal dinner on Thursday night. The following day, all the guests enjoyed an alfresco dinner at La Bastide De Gordes. They sat at a single, long table and shared a meal of roasted chicken, potatoes, and fresh vegetables.
The group also enjoyed a day at the vineyards of Chateauneuf-du-Pape and browsed the local markets.
Everyone enjoyed the main event at the Le Mas des Poiriers outside Avignon. The ceremony was held in front of the estate. Shallon walked down a tree-lined aisle together with her father. The wedding started just before sundown, so everyone gets to enjoy a magical hour.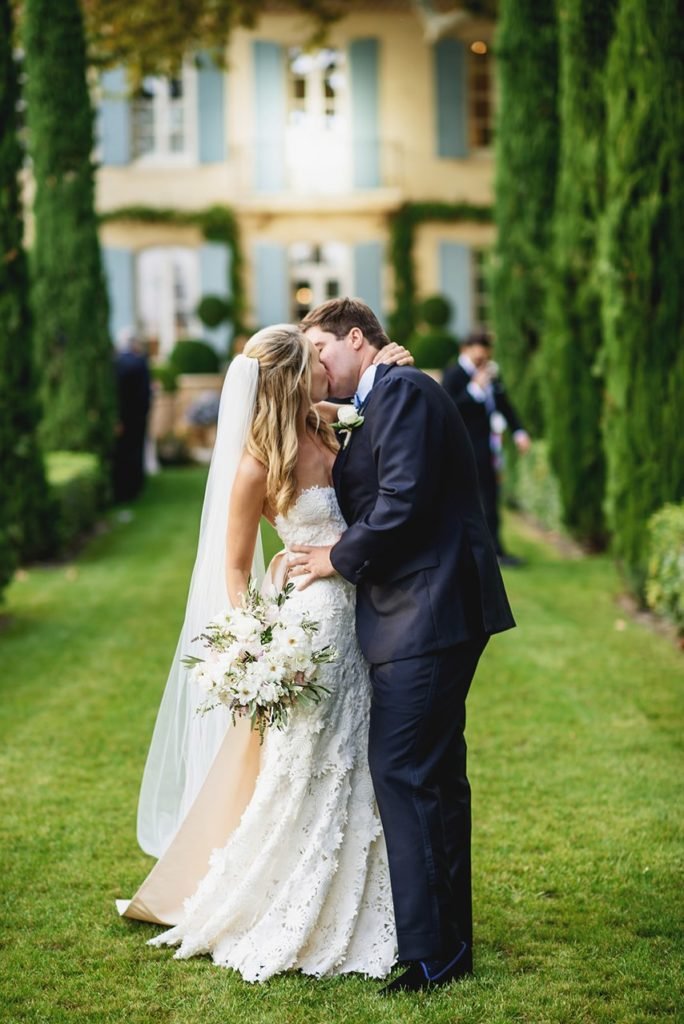 Photo credits: Ross Harvey
The newlyweds posed for their post-ceremony portraits just as the golden light is dawning.
Into the night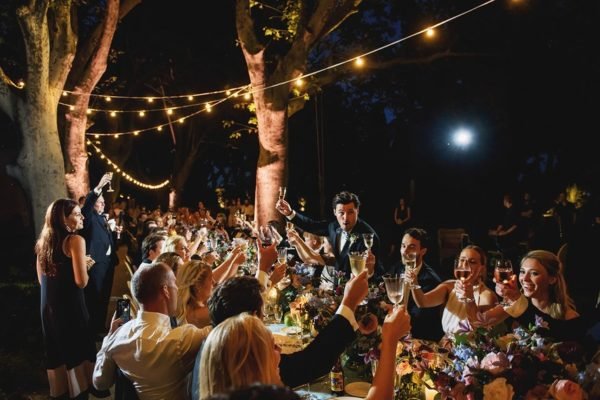 Photo credits: Ross Harvey
Cocktail hour followed right after the ceremony in the same garden, with a selection of French wines, cheese, apps, and Brian's favorite, foie gras.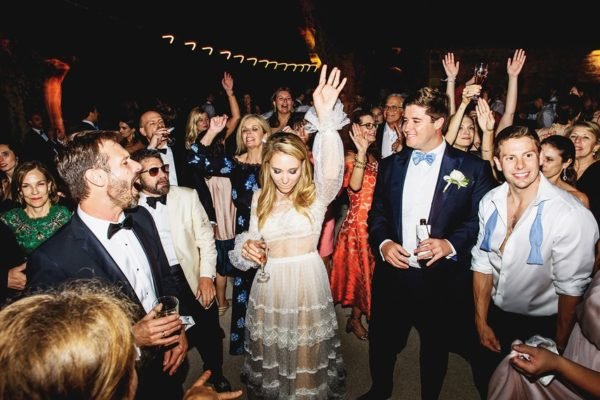 Photo credits: Ross Harvey
The couple and their guests capped the night with a dance party with a French DJ. After all the late night dancing, the couple made their exit in a vintage Porsche.
The breathtaking moments of this dreamy wedding are captured by Ross Harvey. His works are featured on his website, www.rossharvey.com.
Photo credits: Ross Harvey