A beautiful bride made headlines when she chose to wear a 120-year-old dress that her great-great-grandmother had worn on her wedding day back in 1895.
When Abigail Kingston prepared for her wedding with Jason Curtis, on October 17th, 2015, in Perkasie, Pennsylvania, she knew that she just had to wear the heirloom dress that she knew had been passed on to several brides in the family over the decades.
Netizens were surprised to learn that the heirloom dress had been handed down from one bride to another, with Abigail being the eleventh bride in her family to wear this beautiful two-piece dress with puffed leg-of-mutton sleeves.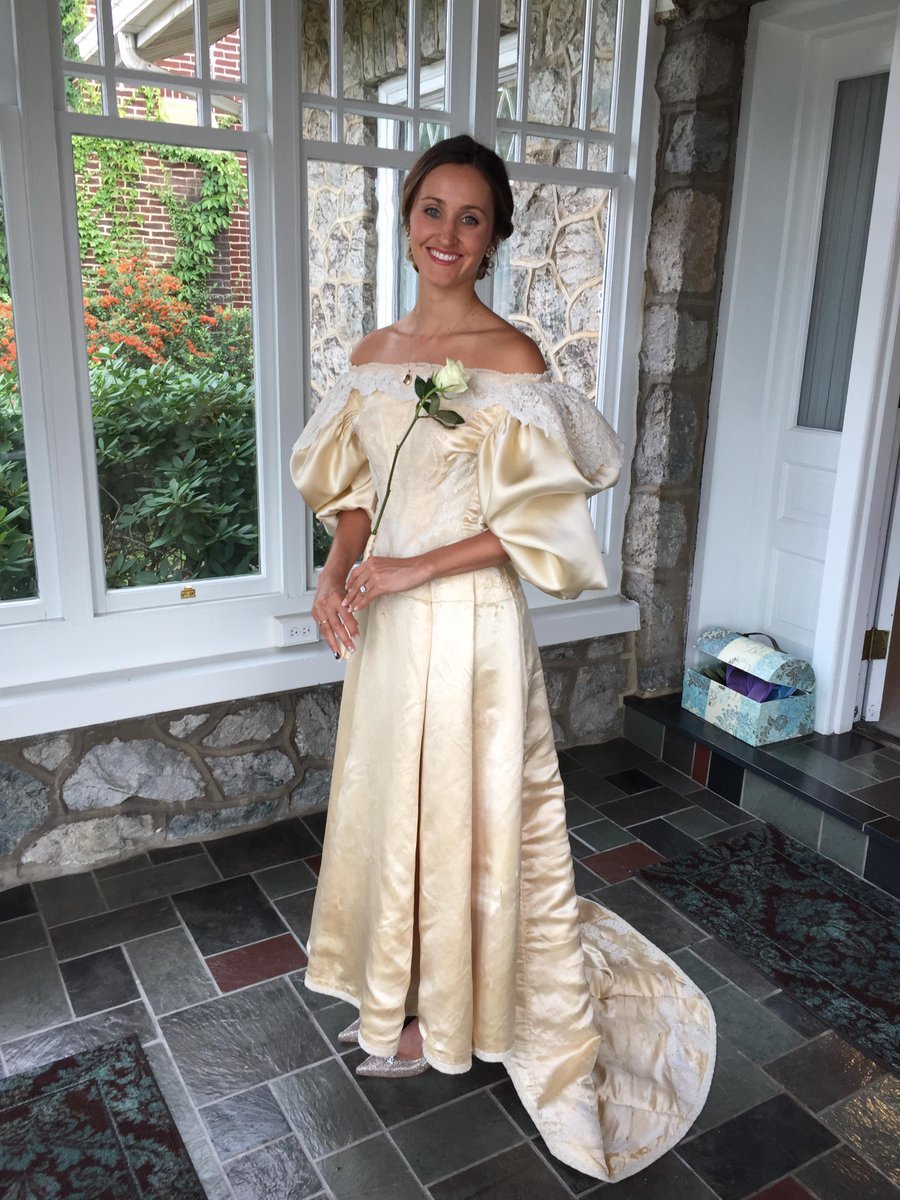 Photo credit: Abby Kingston / Twitter
A splendid Victorian dress first worn by Mary Lowry Warren for her wedding in 1895 in Buffalo, New York. It was passed on to a certain Jane in 1946, then to Virginia in 1948, before it went to Sarah in 1960. The same gown was also worn by Laird in 1976, Abigail's mom Leslie in 1977, Janet in 1982, and another Jane in 1986. Another Virginia also wore the gown in 1989 before passing it to Ann in 1991.
When it was her turn to get married, Abigail had a hard time finding the gown as the family had lost track of where it was over the years. It had been passed on from one family to another, traveling from various parts of the country.
By the time they found the gown, it was shipped to them by Sarah who had worn it in 1960, but it was already in bad condition. The dress was disintegrating and turning brown. Plus, Abigail was too tall and slender for the gown.
Thankfully, designer Deborah LoPresti was able to save the gown through a lengthy restoration process that took several months to complete. After clocking several hours of careful alteration and restoration, the dress was finally ready for Abigail's wedding!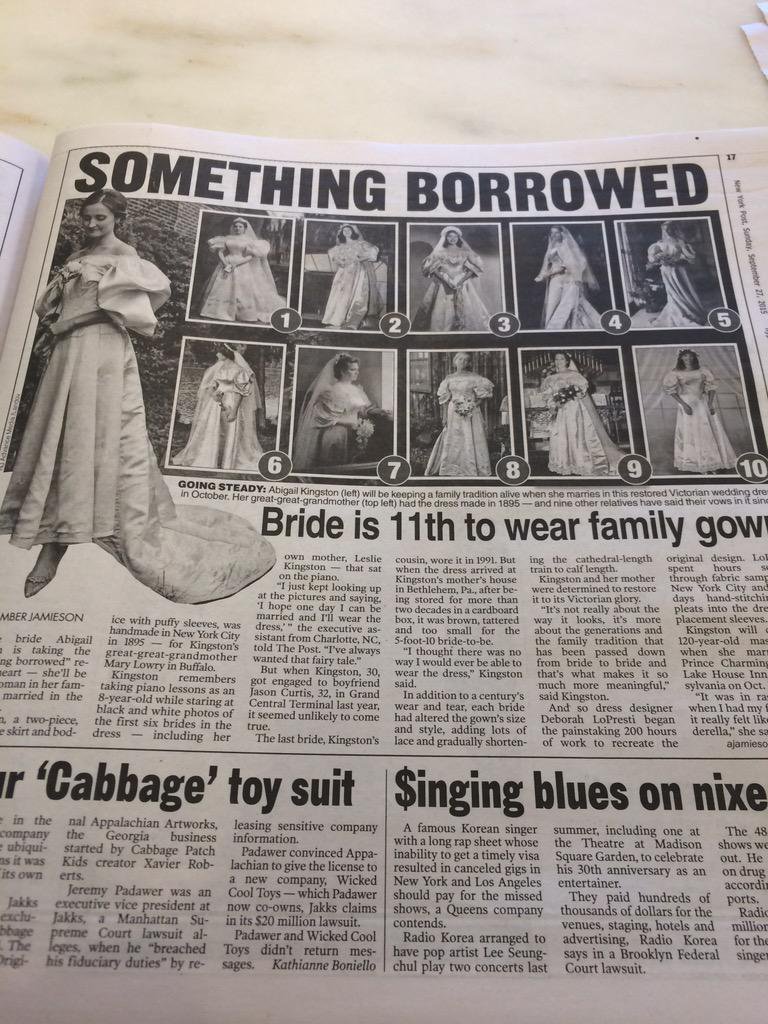 Photo credit: Abby Kingston / Twitter
But the dress was so fragile that Abigail decided to wear it during the reception instead of the ceremony – and it was met with cheers from the guests!
The dress was later exhibited at the Easton Bridal Expo with the help of Sigal Museum.
Watch the impressive history of this wedding gown in this video:
Is it Better to Wear Vintage Dress?
The answer is really up to you. If you want to follow your family's tradition and wear the heirloom piece, that's great! However, a vintage dress might not be a wise choice.
Just like the dress Abigail wore, a vintage gown might not be in good condition by the time it's your turn to wear it. Restorations can be very costly, running up to as high as $600 to more than $1,000! If you can afford to pay that price, go right ahead.
But it might be a good idea to just buy a new gown or have one created in a similar style as the old gown!