Just like every woman who just got engaged, a plus-sized woman shared her engagement photo on her social media account; however, she got trolled for the photos. But this inspiring woman would soon go viral for her prefect reply to haters.
Mzznaki Tetteh is a nurse in Ghana who got engaged to her long-time sweetheart Kojo Amoah in early June 2016.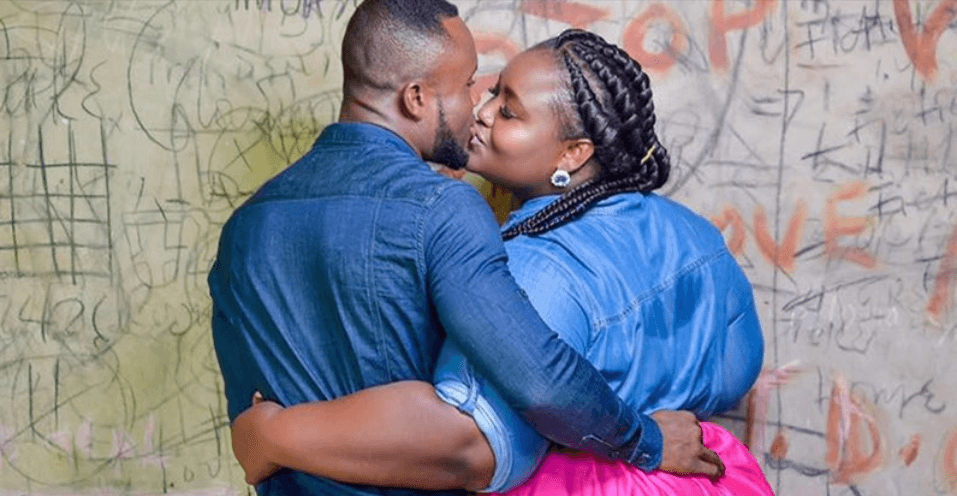 Photo credit: Epoch Times
In her excitement over the engagement, Mzznaki shared a photo of Kojo lifting her off the ground as they celebrated the beautiful moment.
And while he was obviously having a bit of a difficult time carrying her as he looks like he is just half her size, Kojo also looked so obviously in love with Mzznaki – and that could be seen by the way he was happily looking into her eyes, seemingly oozing with so much happiness.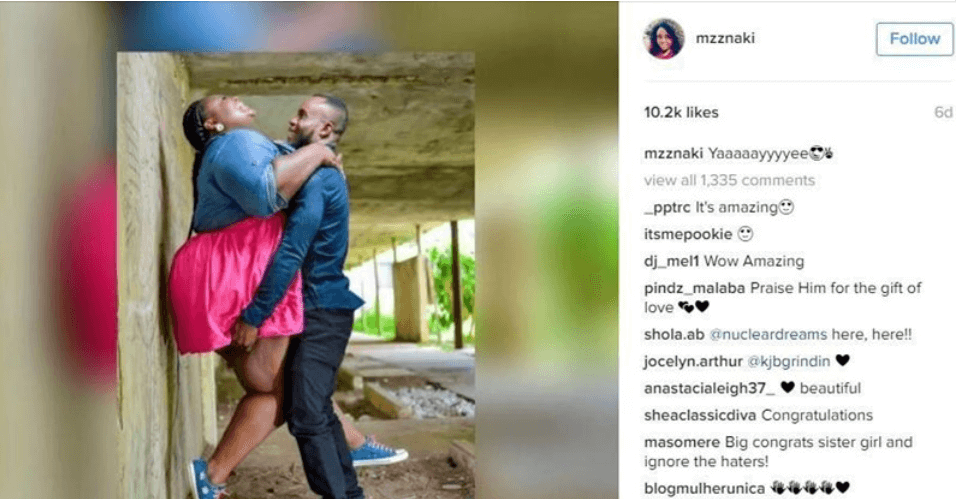 Photo credit: Epoch Times
His bride-to-be might be huge but Kojo truly loved her with all his heart.
The happy photo did not sit well with many netizens, however. Mzznaki was trolled for the plus-sized engagement photos, with many netizens making jokes about the couple.
"He just caught himself a 400 pounder right there," one netizen cruelly wrote.
Photo credit: Epoch Times
Another one commented that it was not right for Mzznaki to post the photo because it wasn't beautiful at all.
Mzznaki was rather surprised that the photo went viral and that it was trolled by so many haters.
"I normally post pictures of me and my girlfriend all the time and I wasn't expecting this at all. I just posted it, we did a photo shoot and I thought it was nice so I posted it," Mzznaki explained.

"To me, I have always been a fan of plus size women and I am so proud of my woman and I don't care about what anybody says out there."
Did she regret posting the picture? Not at all!
Photo credit: Epoch Times
"In every society there are people who will try to discourage you from things that you seek to do but I am not bothered at all. And I don't regret posting those pictures on Facebook," Mzznaki added.
But what's really awesome is that Kojo didn't listen to the trolls. An engineer, Kojo focused his time on making Mzznaki happy – and they certainly had a great wedding. The two are now blessed with two beautiful kids.
Photo credit: Epoch Times
Mzznaki remains confident of her husband's love and doesn't mind getting trolled for her weight, because as long as her husband loves her and she is happy with her life, then she's all good. The trolls don't really matter…
What are Online Trolls?
Online trolls are haters who often hide in fake social media accounts to make comments on social media pages that aren't always good. Many of them are hecklers who just want to make fun of other people's posts and comments.