Weddings can be very expensive – and gowns often take a huge chunk of any wedding budget! So, it is understandable for many budget savvy brides to find alternatives from online stores and clothes bazaars.
One YouTuber bought six wedding gowns from an online store, with prices that are so amazingly low she even got one for as little as $10. The question now was whether the gowns actually looked good enough to wear for a real wedding. Do you think she'll find one that will actually make it to her wedding?
Photo credit: Tina Yong / YouTube
YouTuber Tina Yong follows the trend of vloggers ordering stuff from online store, Wish. Many have ordered wedding gowns – and Tina wanted to try some after she got engaged.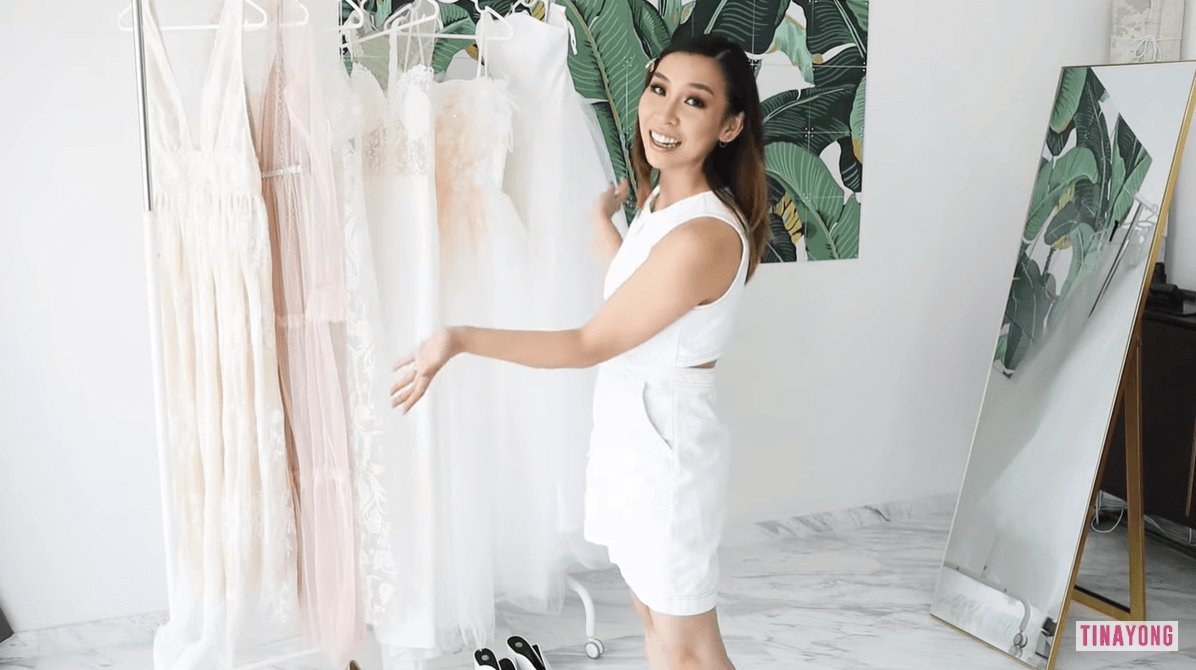 Photo credit: Tina Yong / YouTube
So, the young YouTuber ordered six of the cheapest and most beautiful gowns she had seen on the online store within the price range of $10 to $36.
She recently posted a video entitled, "Trying on Cheap Wedding Dresses from Wish" on her YouTube channel and shared her journey to finding one that was good enough to wear for her wedding.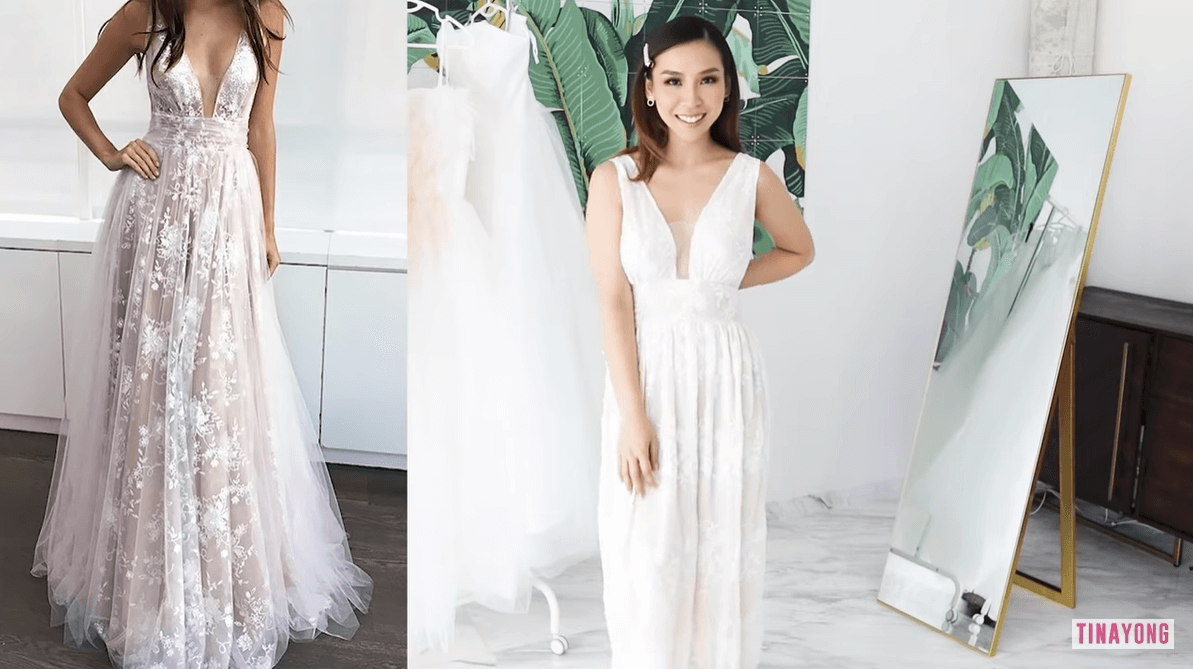 Photo credit: Tina Yong / YouTube
"Weddings can be expensive, so when I saw the prices of the dresses from there, I wanted to see for myself whether or not it was too good to be true," Tina explained.
Knowing that there have been a lot of stories about customers receiving something that's so different from the photos posted on online stores, Tina did not expect much from the cheap items she bought from Wish.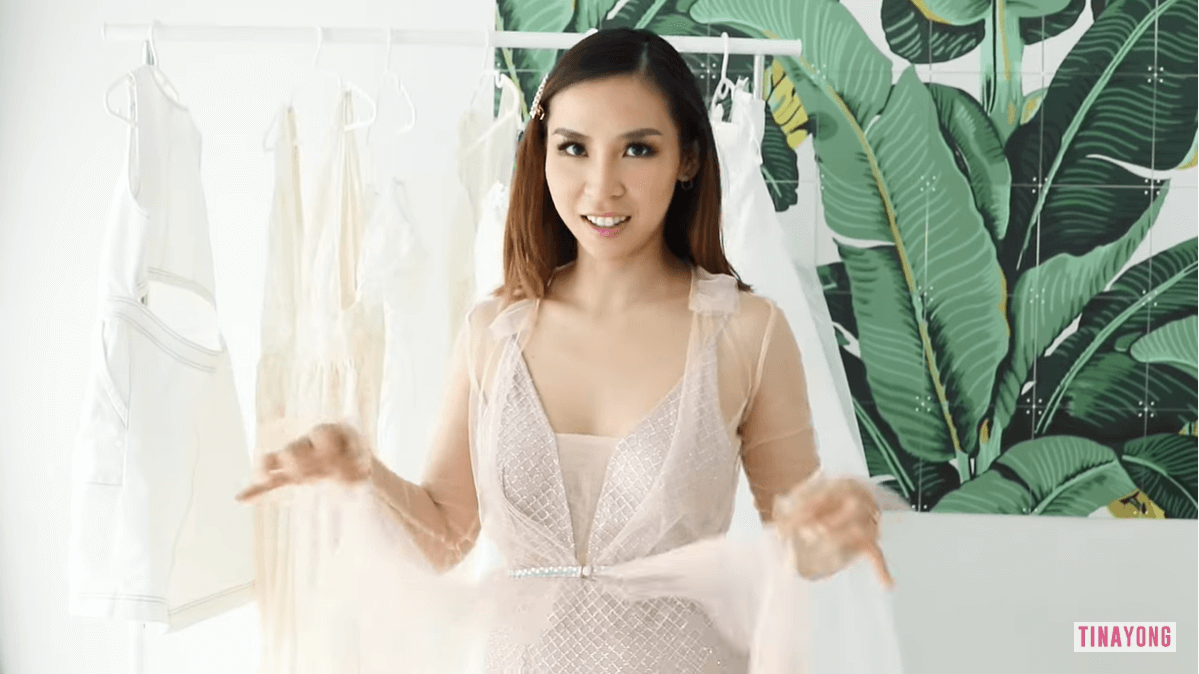 Photo credit: Tina Yong / YouTube
"To be honest, I didn't have high hopes for these dresses from the start. It was really hit or miss, as two of them were actually not bad, but the rest were a disaster," Tina admitted.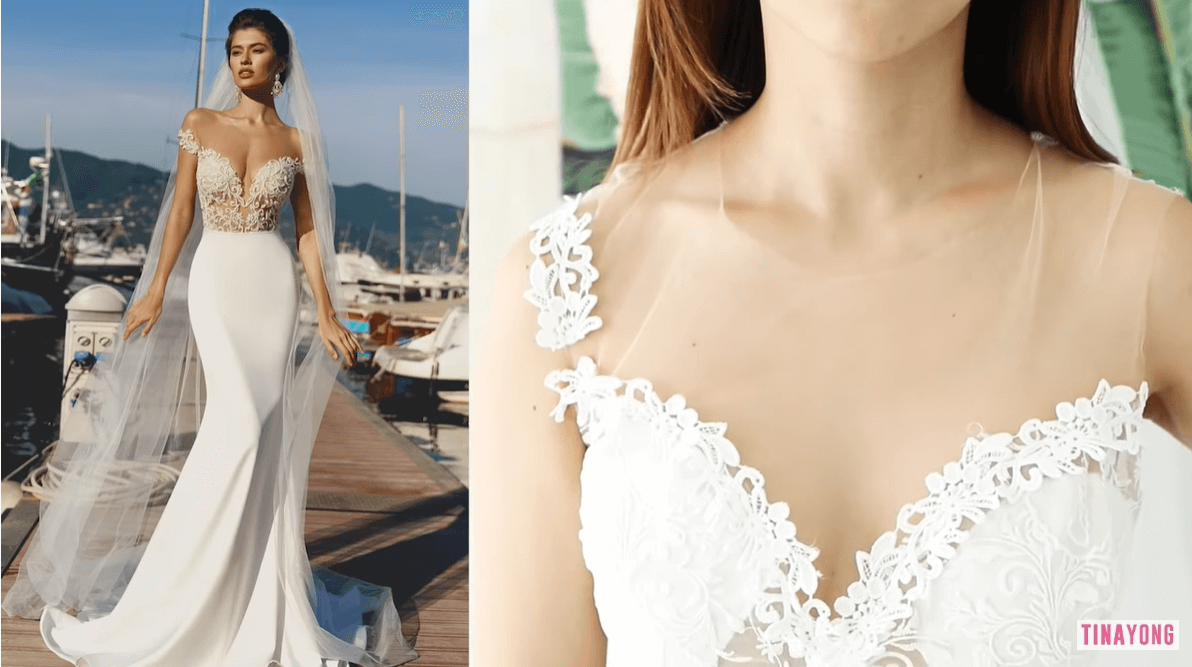 Photo credit: Tina Yong / YouTube
One of the dresses cost $15 and had a rather plunging neckline, but it was actually good enough for its price; however, Tina noted that it was a bit too big for her and there were frayed threads.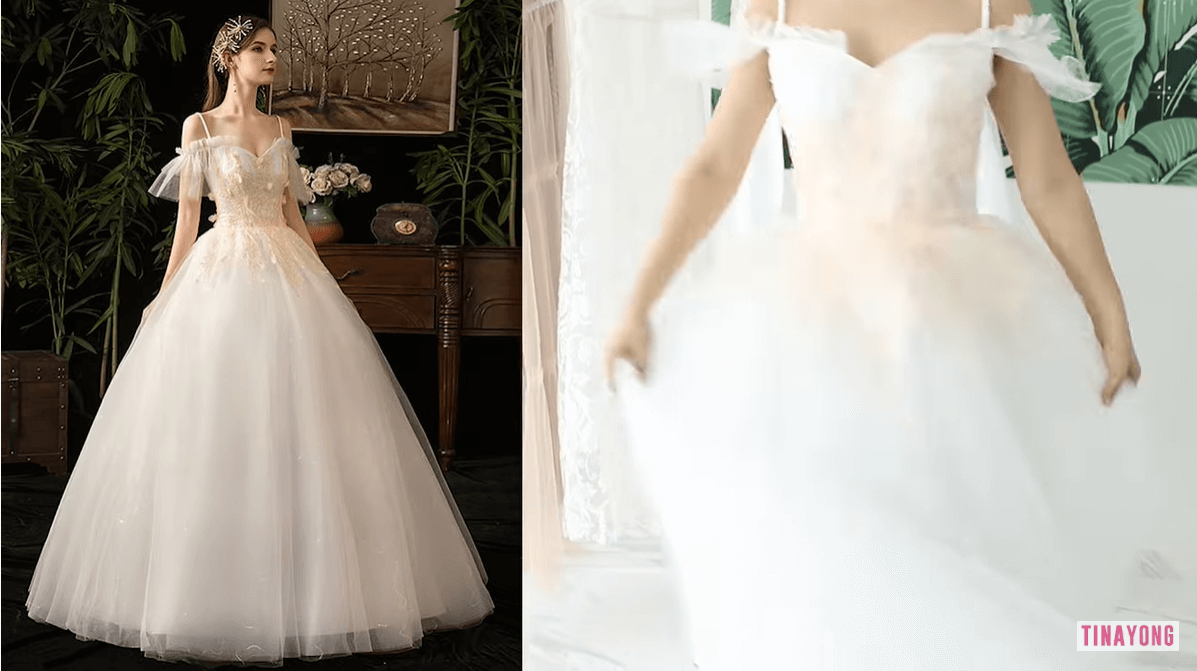 Photo credit: Tina Yong / YouTube
The cheapest dress of the lot cost $10 but it was so sheer that she had to use a blur filter on the video. And while the dresses were cheap and two were 'good enough', she admits that she would definitely not wear any of them to her wedding! Ouch.
Check out the video here:
Is Online Shopping Safe?
Online shopping is generally safe, as long as you pick a reliable online store where you are sure that your data won't be taken and used without proper permissions. However, the quality of the things you get to buy is a different thing.
Just as Tina explained, it's really a hit or miss most of the time – but it's a good idea to check the reviews of the items and the store first before you decide on the purchase.